We all know, the internet bridges gaps… and I'm talking about HUGE gaps (last month we've had visits from places like Russia, Spain, Great Britain, and even Bosnia, lol ). What they were looking for I don't know, but you get my point. There have been a handful of individuals who have managed to "put Guam on the map" through creating relationships with others in lands far far away – bringing huge, name-branded events to our island, getting magazine coverage, and even something as simple as making videos. Anton Ngata of AN Films has been slowly developing his video production talent. A couple of years ago we got together and he created a short video of my old Civic SI. He admits, it wasn't the greatest… but he has since come a long way… see for yourself:
vs.
The second video was his latest production of Mark Angelo Deras' Nissan 240sx for Fatlace/Illest, which most of you probably know are staple brands in the automotive scene. Today, I'm going to be posting up some behind the scenes coverage of the morning of the video shoot. Believe it or not, Anton and his crew was shooting the ENTIRE DAY, I'm talking like 8am-5pm. The finalized video turned out to be like 2 minutes long, but I'm pretty sure he had hours of coverage (and hours of video editing labor to do as well, ai adai) to pick and choose from to make the video perfect. Anton carefully thought-out the storyboard for it, choosing to include not only Mark's 240, but also other heavy-hitters from the stance scene in Guam. Without further adieu, enjoy the coverage… Oh yeah, click on the pics if you want to view the larger version.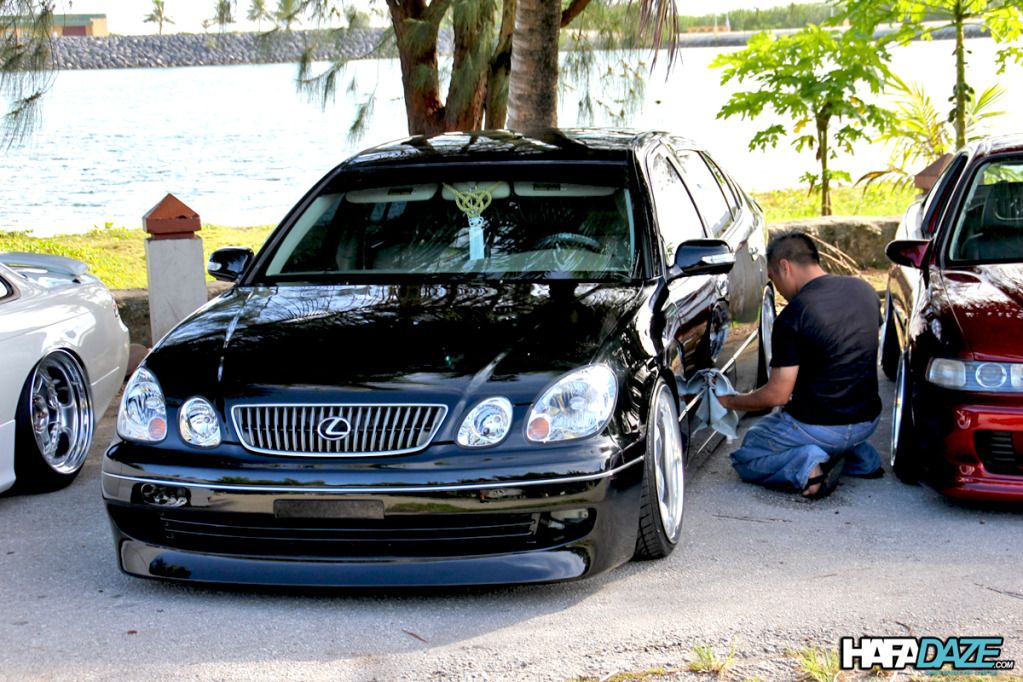 I rode shotgun in Dennis' Junction Produce GS300. Here he is wiping down one speck of dirt…
When we arrived in Hagatna, TRU~Ralph was already there parked with his Fatlace-wrapped Accord.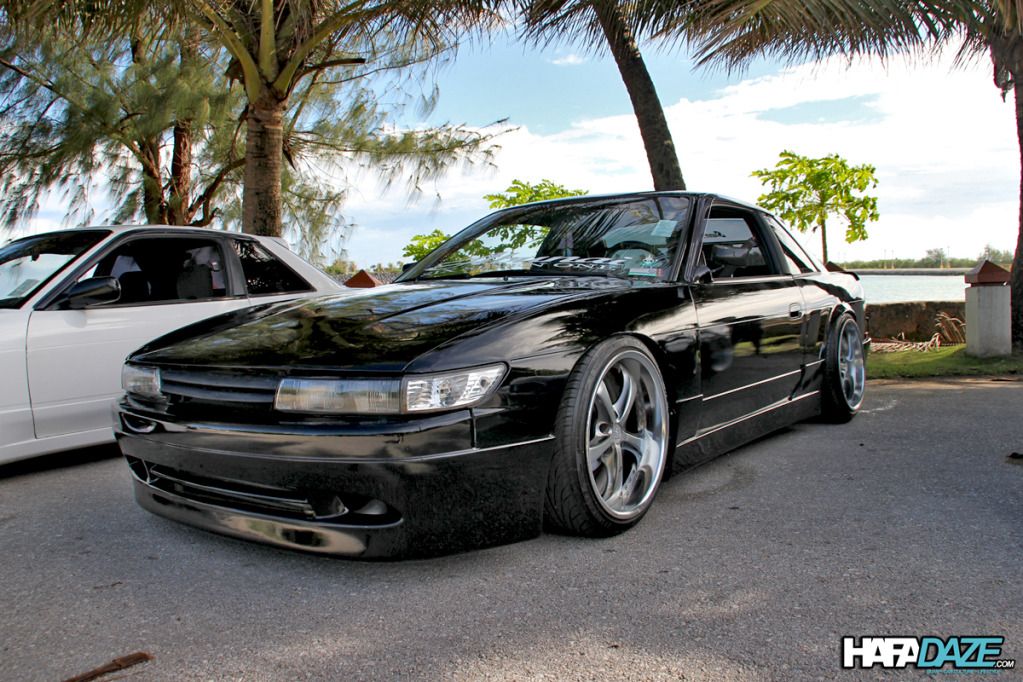 Abunai~Jimmy Mendoza's Supermade S13
Abunai~Roswell's S13 always looking good.So good that his car even had someone modelling for it later in the shoot. Keep reading to find out who…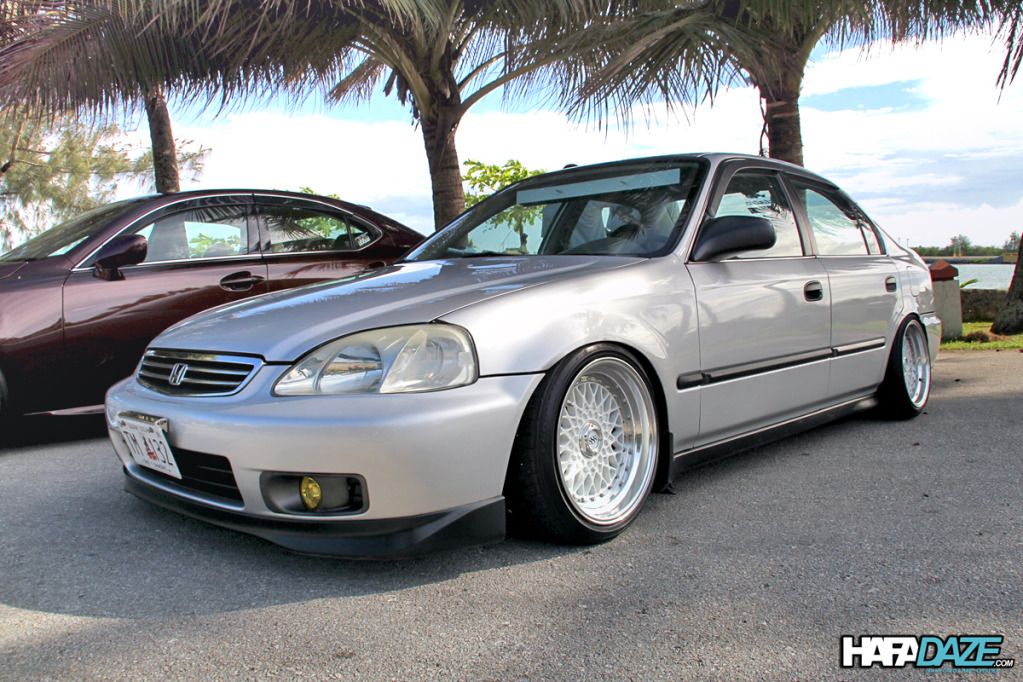 Jason Cabigting's Civic. I feel weird posting up a pic of it because Jason is only like the best automotive photographer (imo) in Guam. He's also another guy who's been helping put Guam on the map, shooting numerous features for Stance:nation including both Jimmy and Roswell – and many others!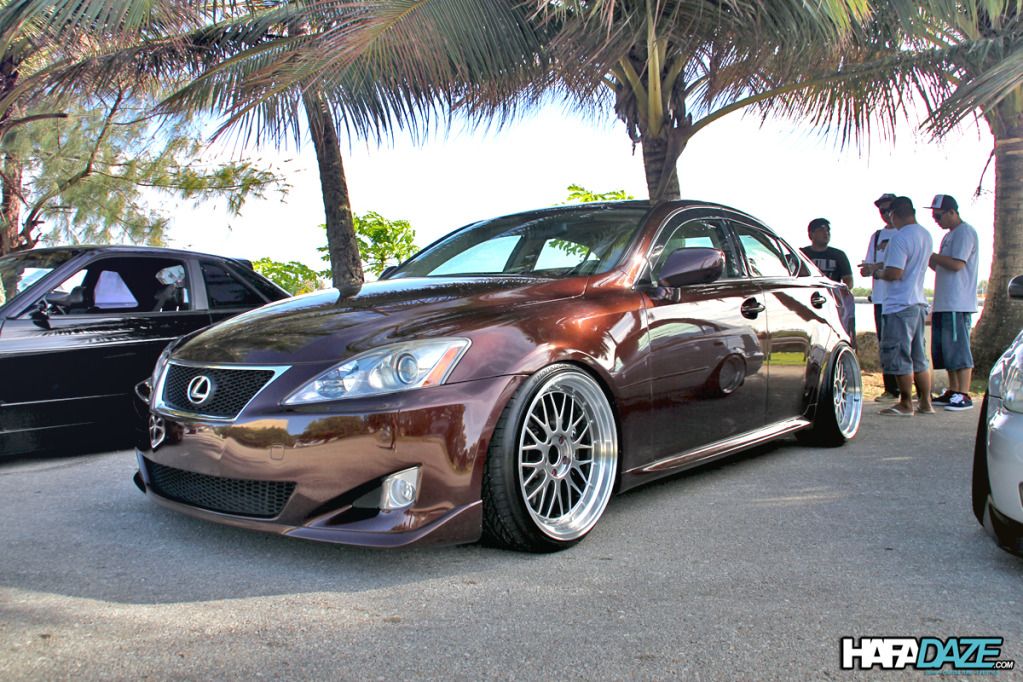 Guaranteed~Marvin's IS, another car shot and featured on Stance:nation by Jason. Not pictured, but Marvin also recently updated the look of his IS – installing a Vertex Digna lip kit.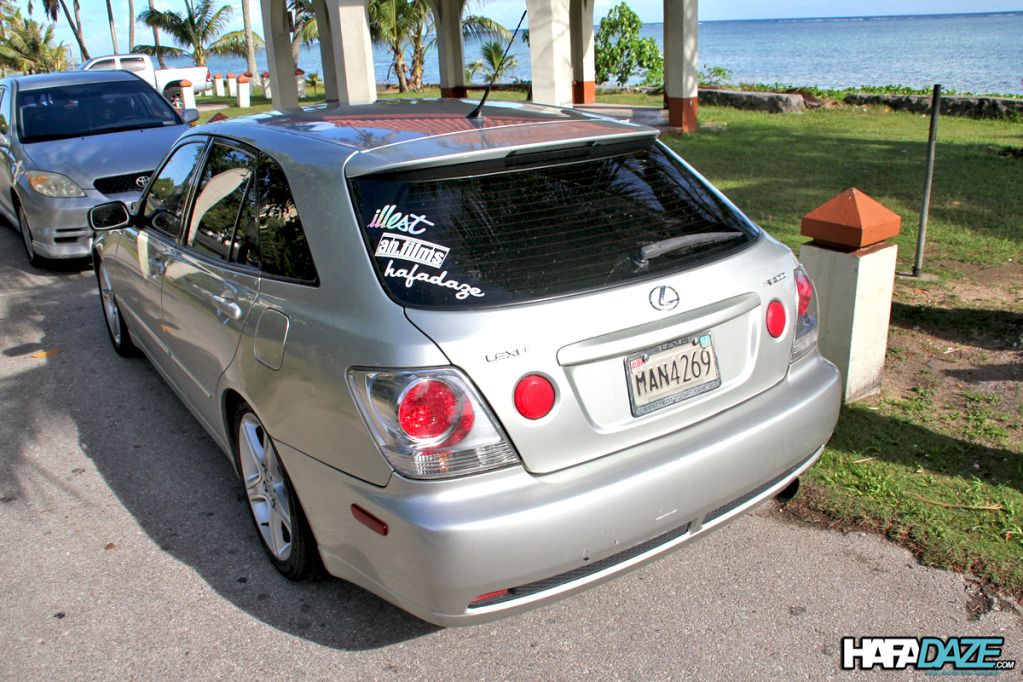 Just thought I'd throw in a pic of Vince's (Anton's crew) car rockin' the Hafadaze classic sticker. 🙂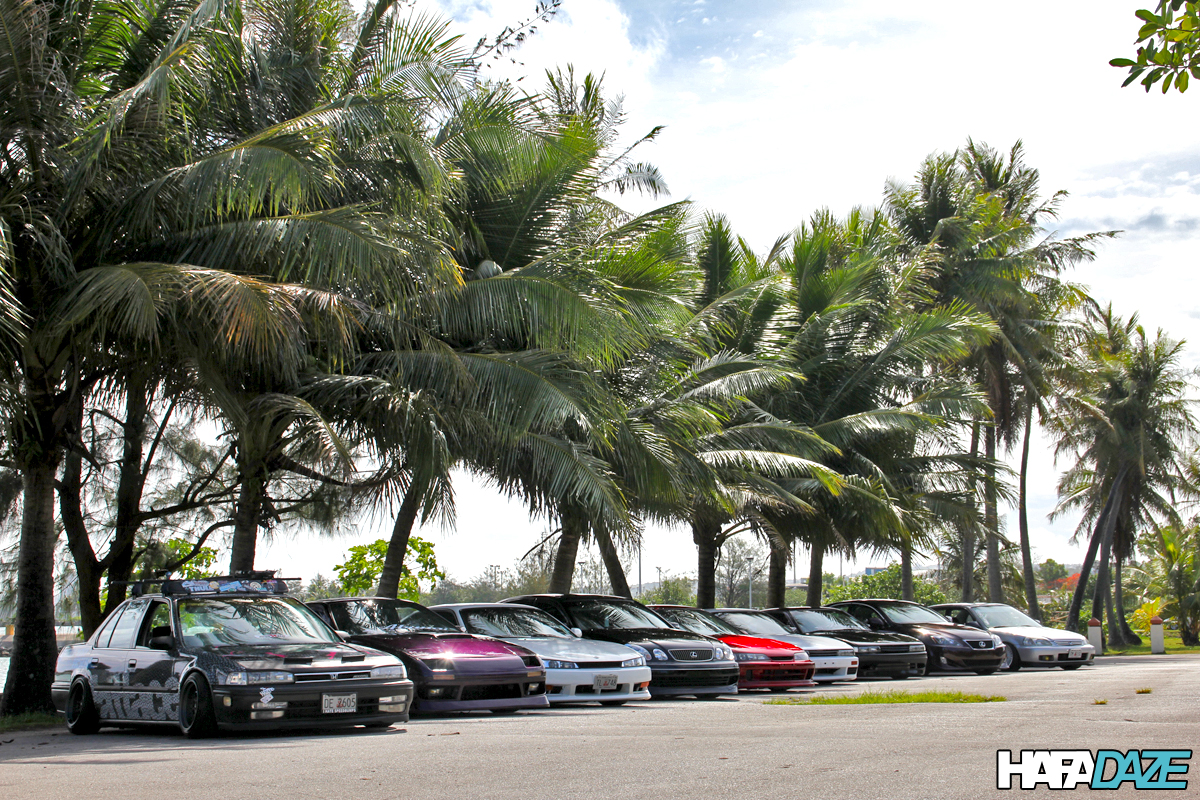 When everyone rolled in, the line-up looked like this. (L-R) TRU~Ralph's Accord, Abunai~Jimbo's RX7, Abunai~Ben's S14, M2S~Dennis' GS, Charley's Integra, Abunai~Roswell's S13, Abunai~Jimmy's S13, Guaranteed~Marvin's IS, Jason's Civic, HFDZ~Juan's Casper Car, and GU~Coconut trees.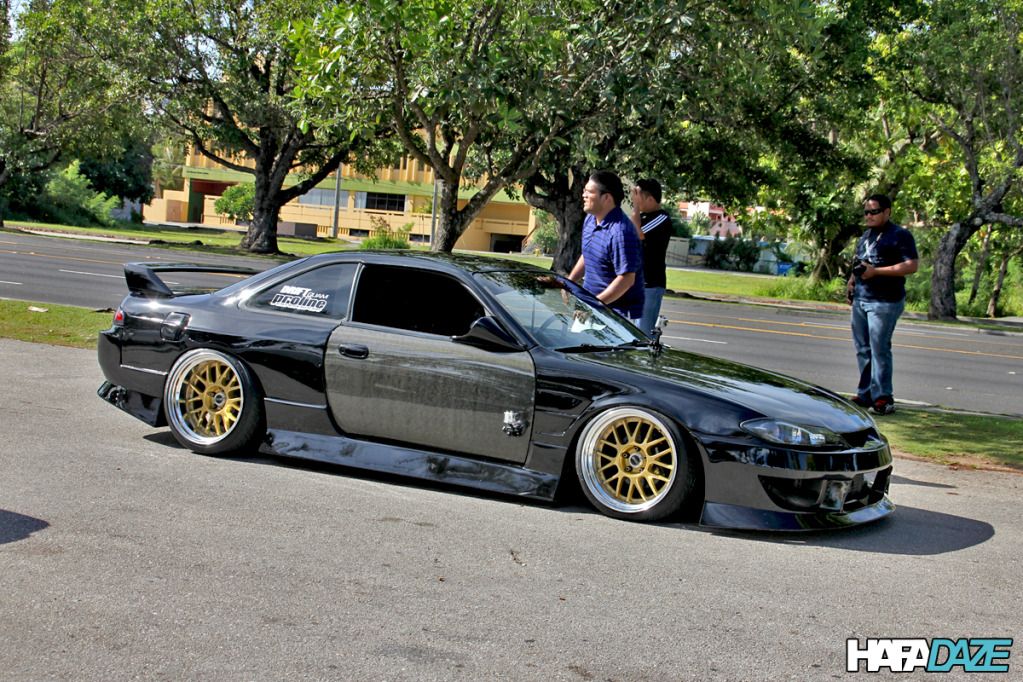 Can't forget the feature car, Mark Angelo Deras' S14. Carbon doors look sick on there…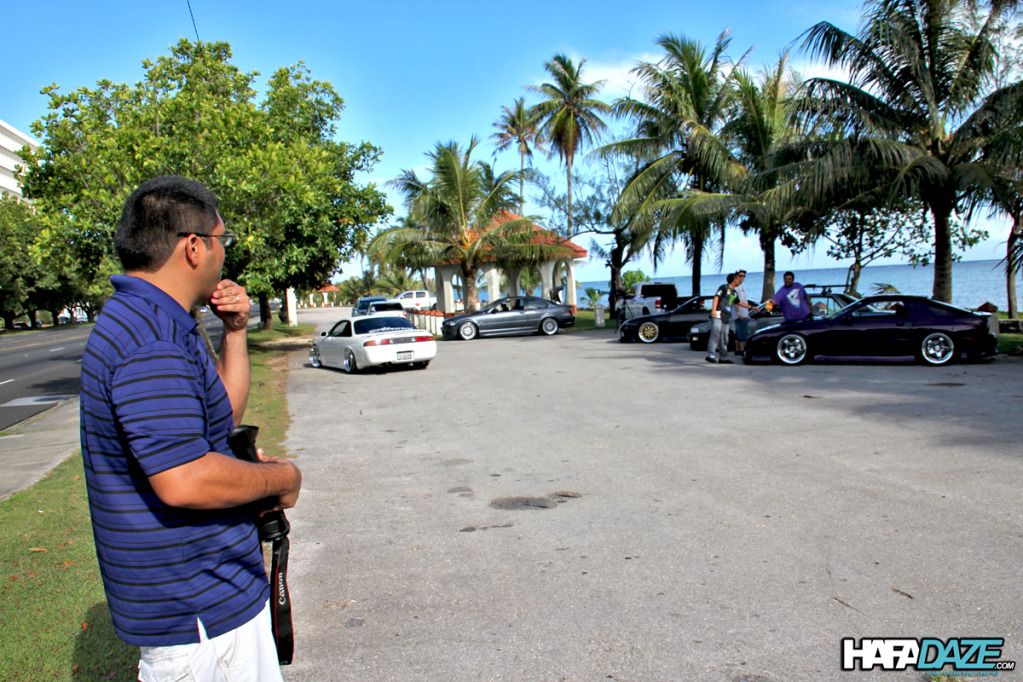 Anton contemplating on whether he was going to have Pochon or Vons to boka for lunch…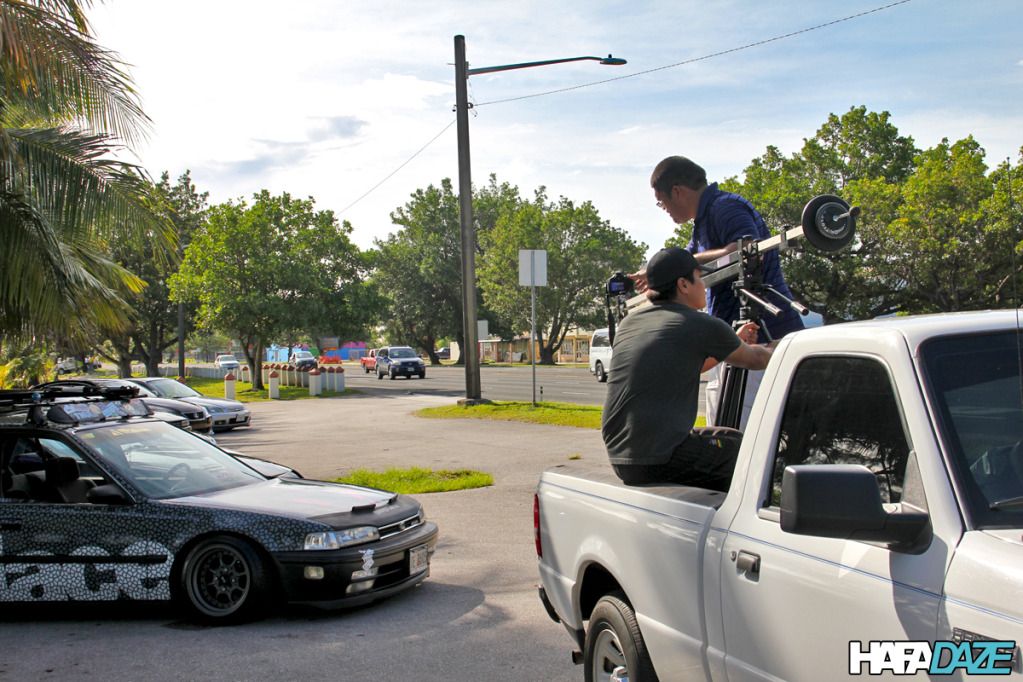 Finally getting to start filiming… Think HFDZ~Jaime took this shot. Thanks for taking some shots that day… I started getting lazy because it was HOTTT!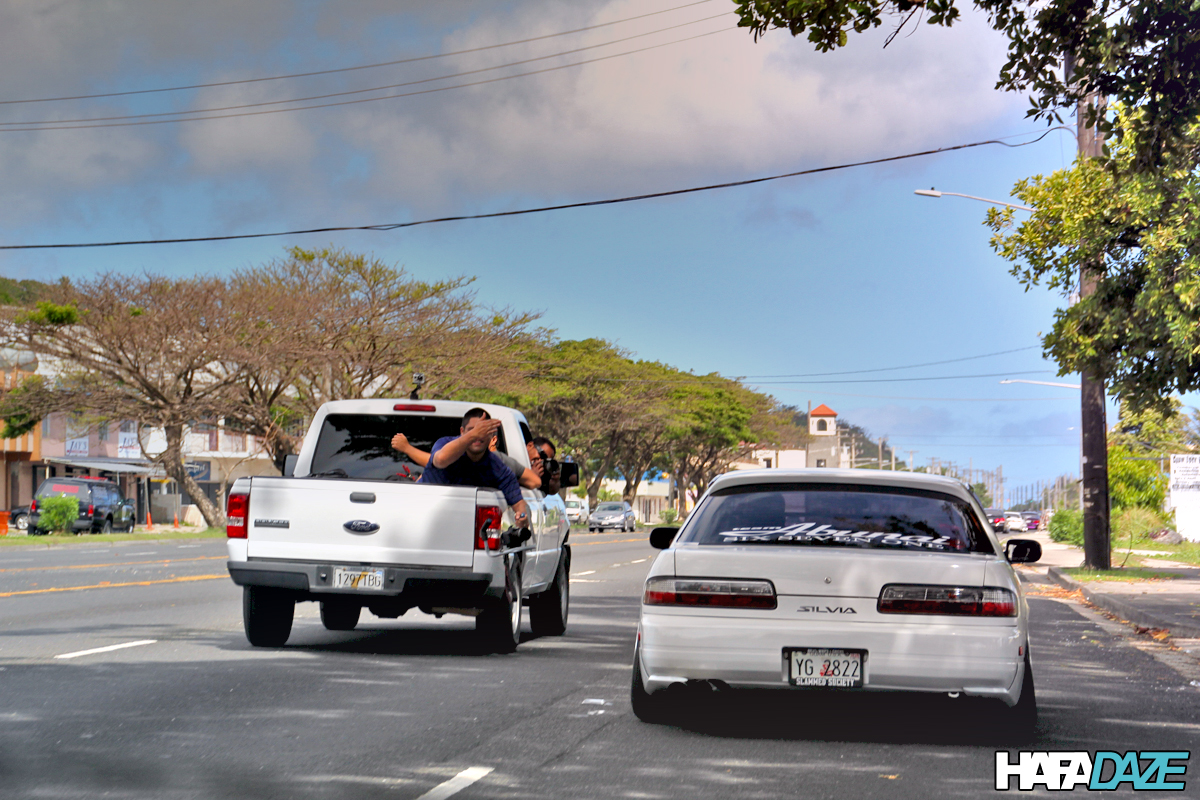 Yeah, we caused some traffic that day… Wasn't that bad though because we were already traveling pretty slow because of the Hagatna road construction deal.
This construction…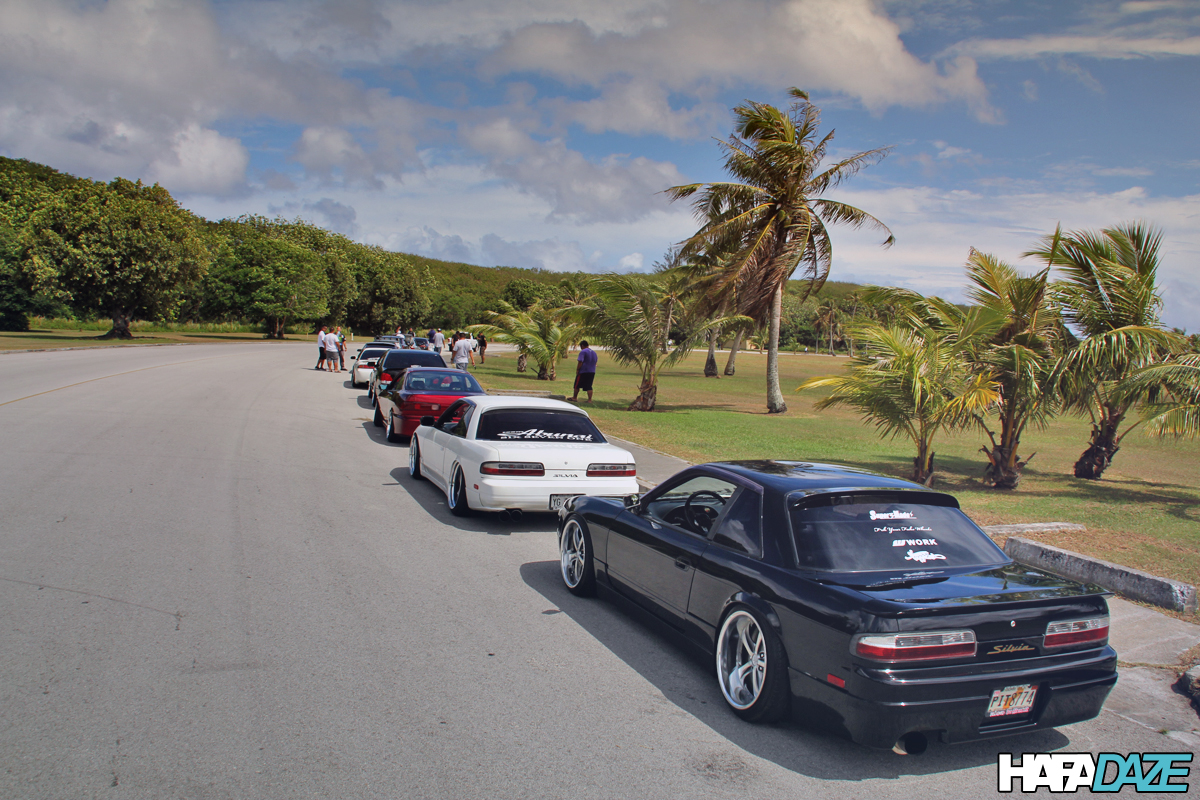 We stopped at War in the Pacific Park for some more shots before breaking up the group for the day… Since Mark's S14 was the main feature car, Anton would be shooting at other locations with Jasmin Wenzel (intro) and Jermaine (b-boy section).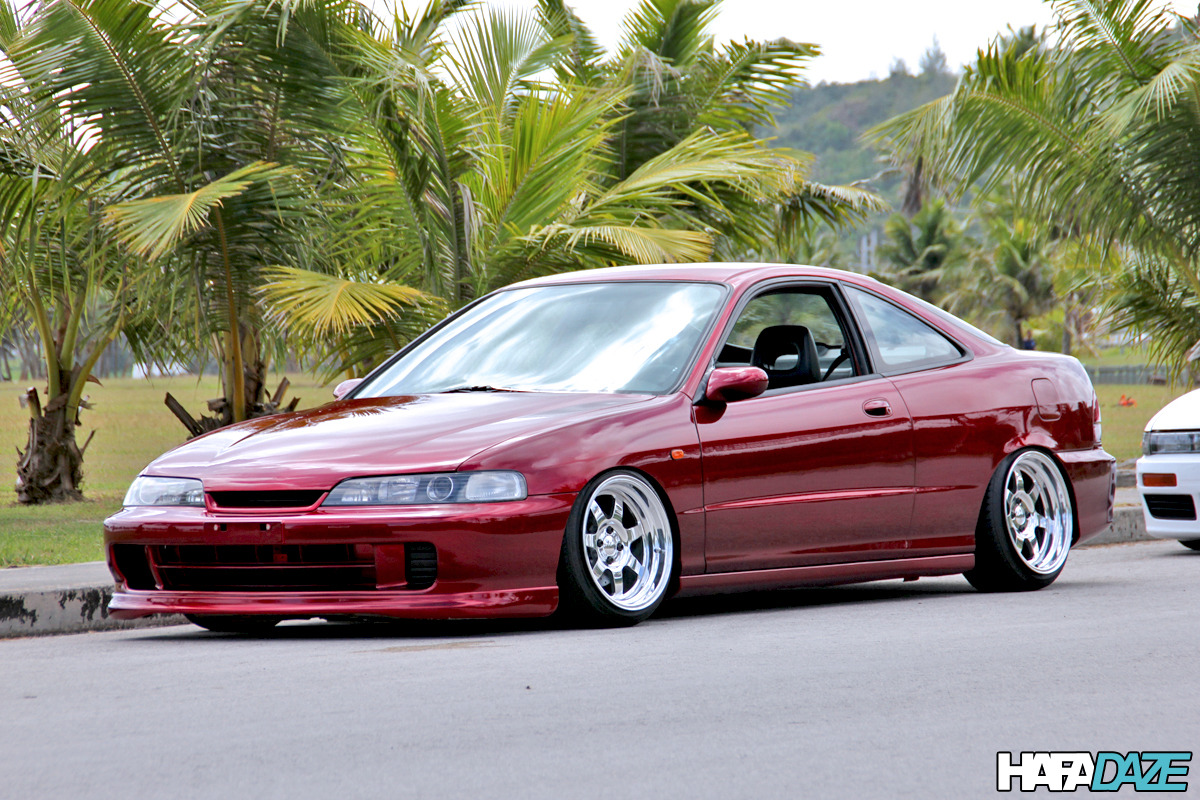 Charley's Integra, also made an internet celebrity by Jason via Stance:nation.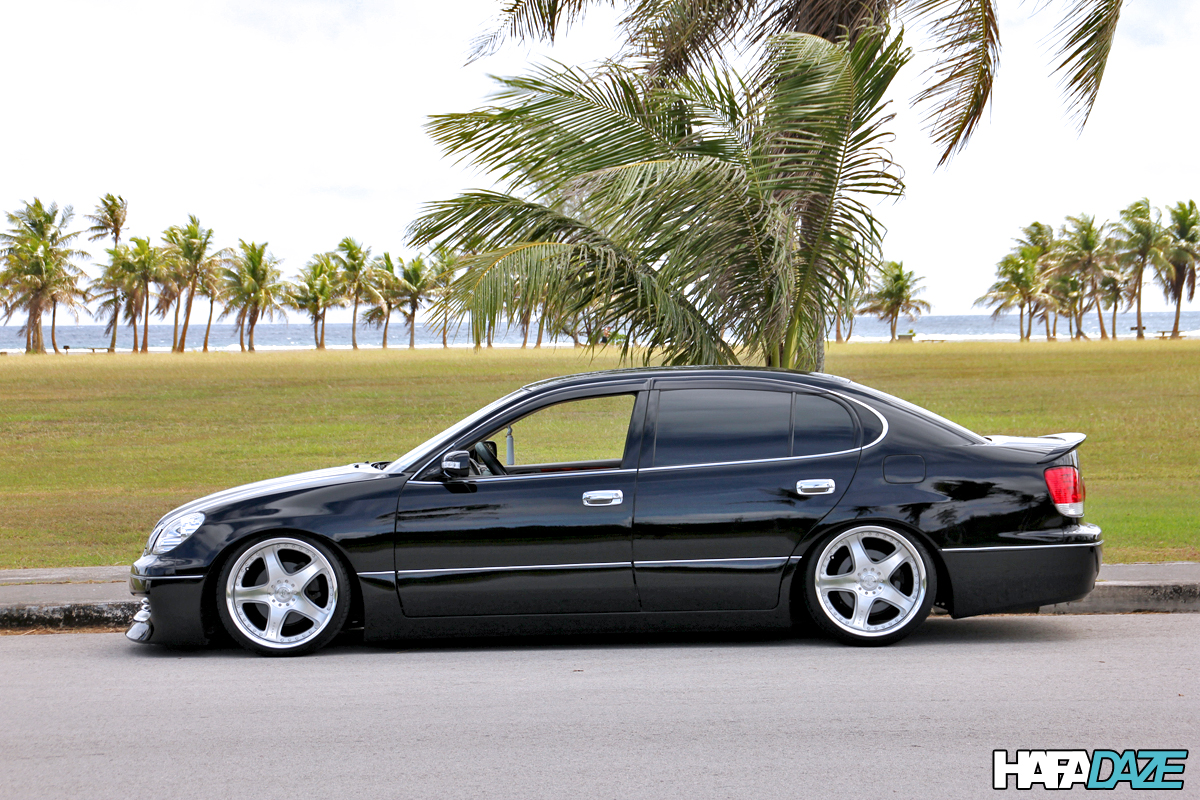 M2S~Dennis' GS… last I heard he's saving more cash manneys to get it on air. If you have any senatorial candidate t-shirts to donate to him, please contact me.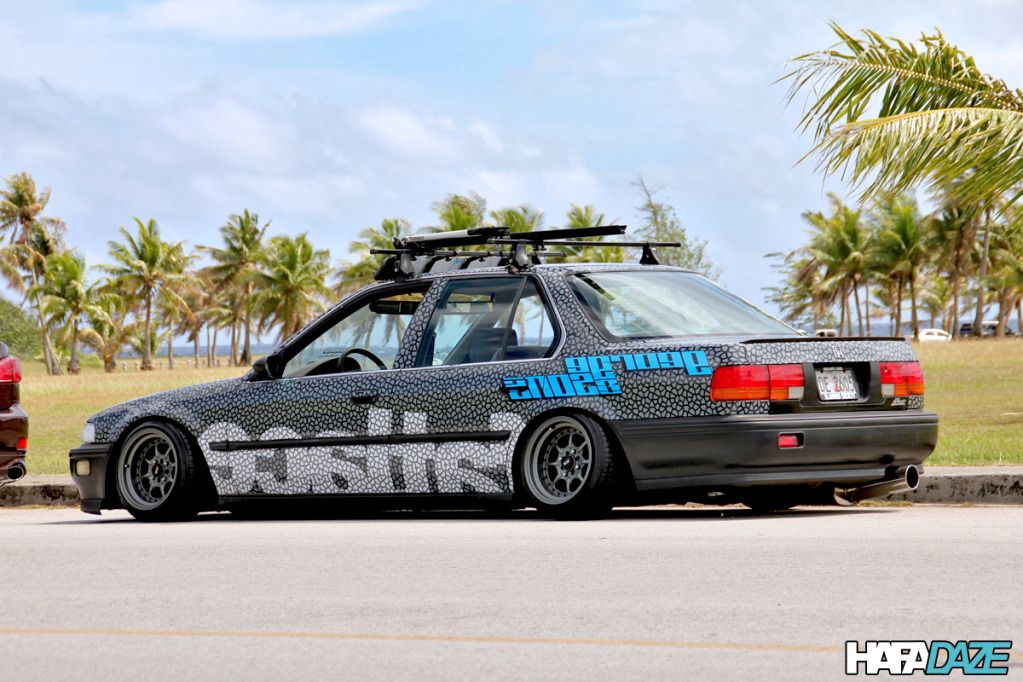 I'd really love to see some different wheels on TRU~Ralph's Accord… Wouldn't you? Do it! #YOLO! hahaha!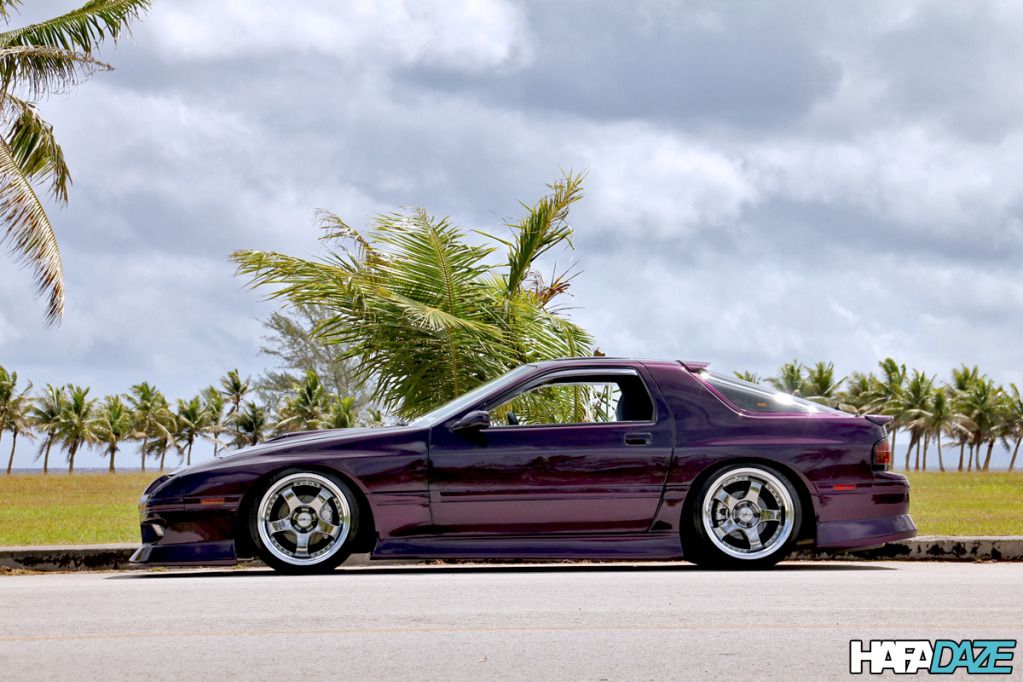 Thought this was a cool shot of Abunai~Jimbo's RX7. He's currently in Japan as you read this… stockpiling parts. I saw him posing with a Bride seat he bought at an Upgarage on Facebook. 😉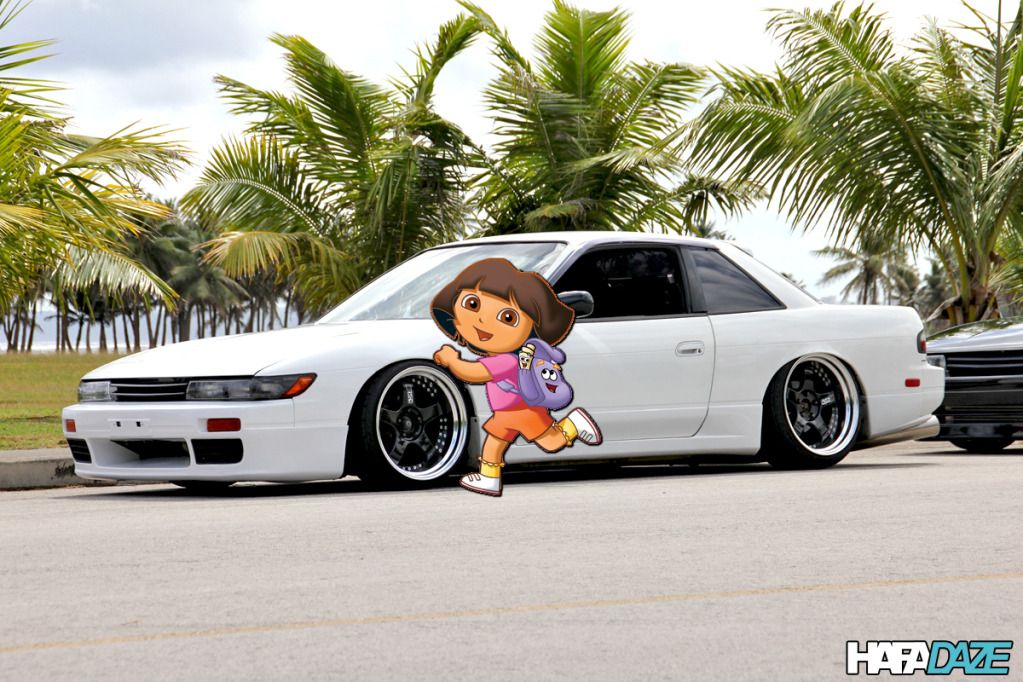 Abunai~Roswell's S13 is so sexy that even Dora wants to model with it… Damn bro!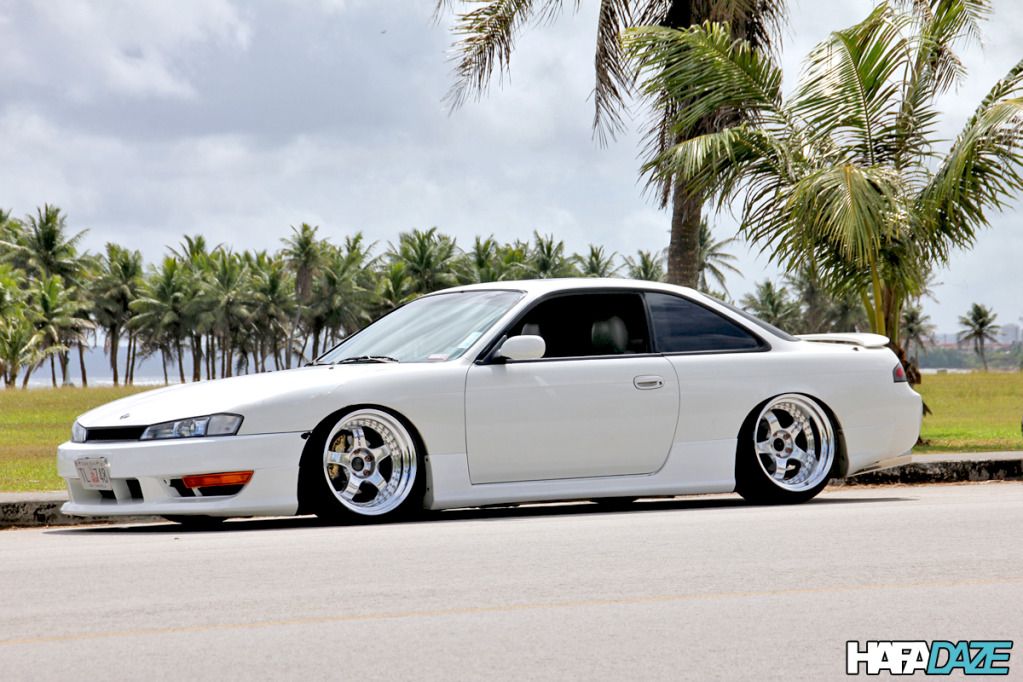 Abunai~Ben's S14. Paintjob, paintjob????
Here's the teaser shot I posted way back when on our Facebook page.
Anton's weapon of choice, Canon T2i. I have the same cam, but all I do is shoot in automatic mode. 🙁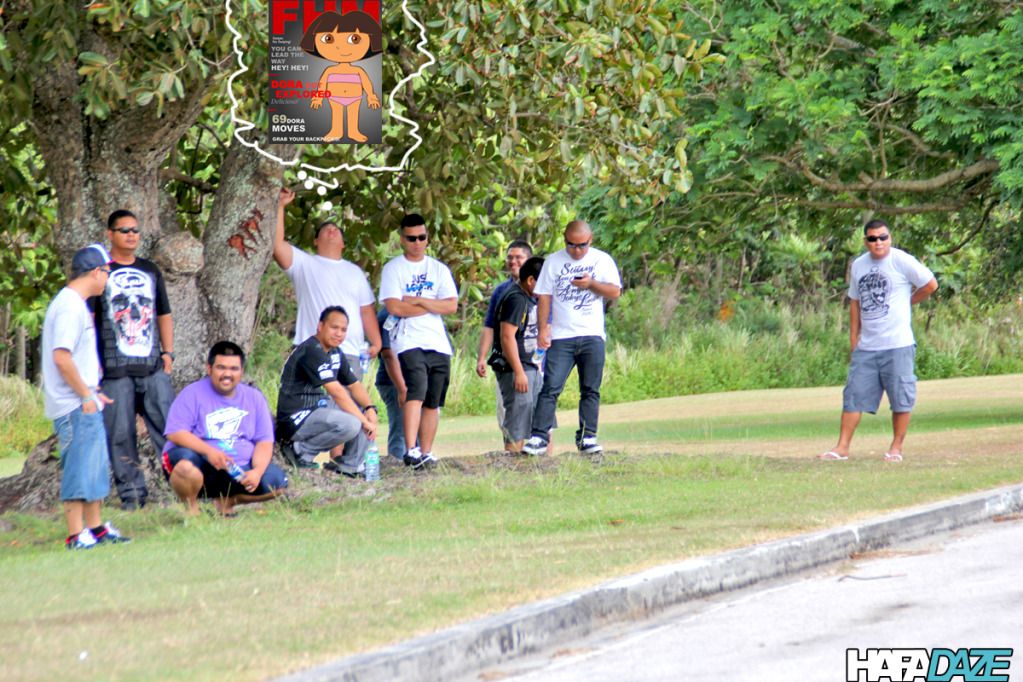 Just some of the guys hanging out while we were taking pics… Notice Roswell thinking of Dora making it into FHM. Manyakis! Stop sending those nasty pics to me bro! hahaha!
Final shot for today… Guam is beautiful, isn't it?
Be on the lookout for more videos from Anton and ANFilms! I think he's working on another FatlaceTV feature and maybe one with Hafadaze. Call me maybe? Hope you enjoyed the coverage.

For more information on AN Films, check them out Facebook!
For more stuff on Jason Cabigting, check out his Flickr!
Esta!