Circa 2011
HafaDaze.com was started in 2010 with one thing in mind: to bring together Guam's local and global automotive community. Juan Serrano, Jaime Llegado, Irwin Tumbucon, Art Abuda, and Alex Rivera — a brotherhood of 5 who came from different backgrounds but a mutual passion and appreciation for the scene. Together they've created not just an automotive website, but a lifestyle that can be found globally.
Years later HafaDaze.com continues to feature the local and global automotive scene and has even earned the viewership and support of fans in Japan, Philippines, and more. HafaDaze has grown over the years in ways 5 bored guys could not imagine all through the support of our followers. The kind of support that inspires us to throw successful events for the community such as the GU'NITEZ series and our first ever car show, AutoFiesta,  all the while continuing to showcase to the world the hidden treasures that roll on our very roads.
HafaDaze.com would not be where it is today if it wasn't for our supportive community. A big thanks to everyone that follows us!
Stay tuned!
Our deepest respect to all,
-The HafaDaze Team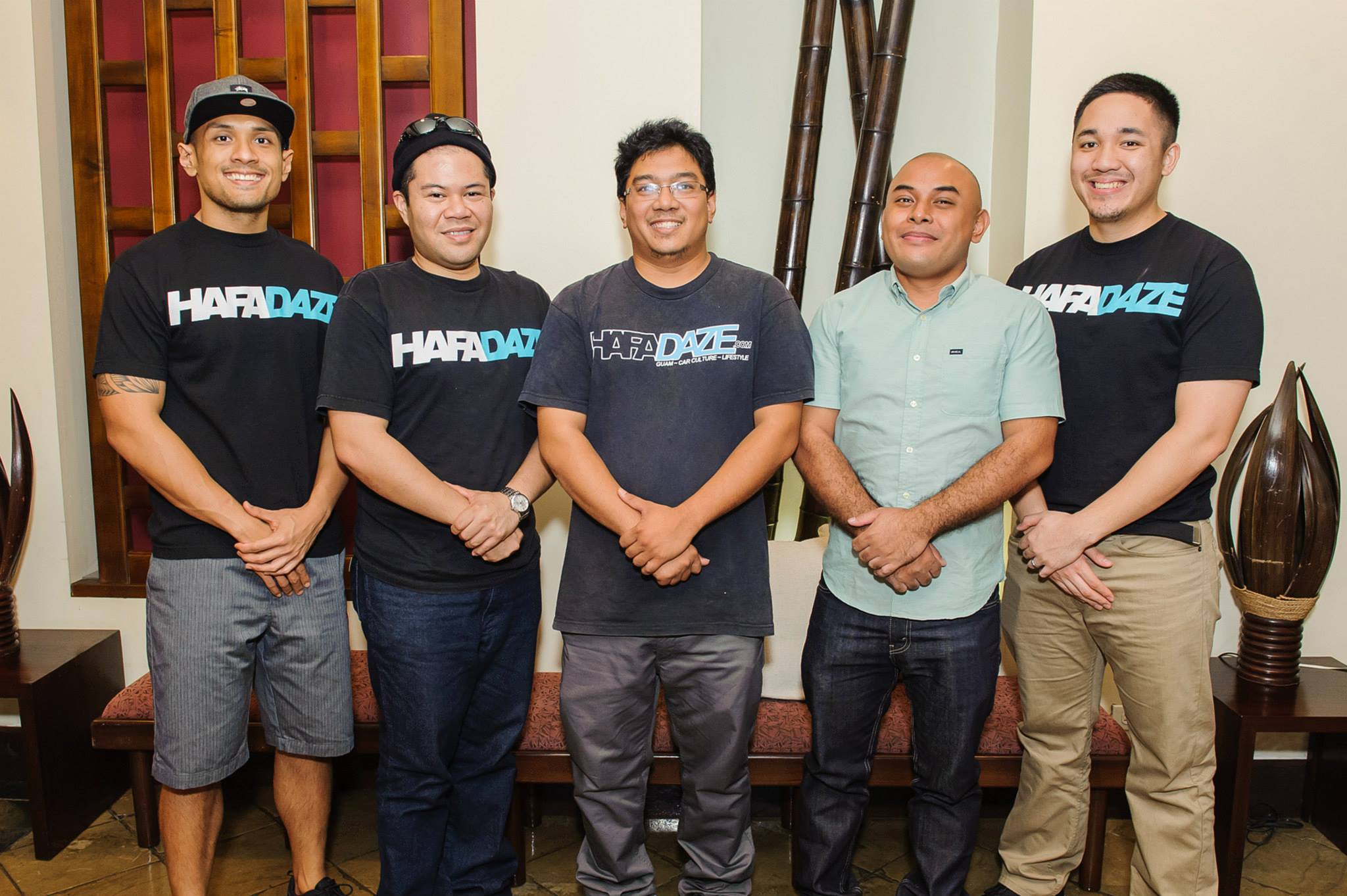 2013 – Juan, Alex, Irwin, Jaime, Art