Rex Deseo's "Illest" G35 at the first "Chillin & Grillin" event.
Our goal with the GU'NITEZ series of meets we did at the ITC intersection last year was to help the import scene stay afloat and in some ways to keep it breathing – as many people have been saying that "the scene is dead." When Rex Deseo of Stance Appeal approached me a couple of months back about throwing a meet and greet for the "stance" scene, naturally, I, along with the rest of the Hafadaze crew were definitely up for it. The idea was to do something different from the night meets and the car shows at the drag strip. The venue itself  (Machehe Plaza in Dededo) was great in my opinion, as it was very reminiscent of the meets thrown out in California. No entry fee, no exact show up time, no assigned parking, no fees – just a great opportunity to get some grub, chill, and have a good time.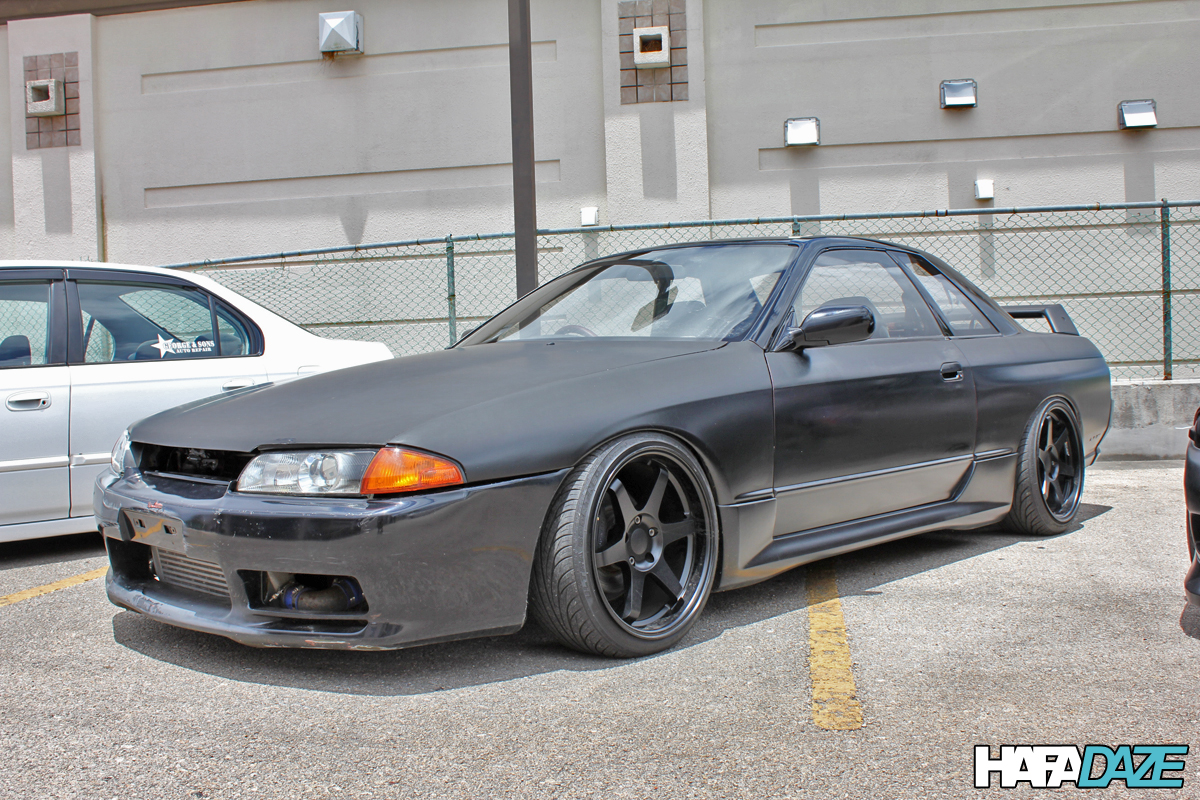 Rex's other Skyline.
When the first advertisements for this event came out, there was one rule for all cars that wanted to park – NO FAIR STOCK WHEELS. Most event-goers stuck to that theme. Although it might have turned away some possible attendees, I didn't think it was a problem at all because there were more spots for those up front the whole afternoon.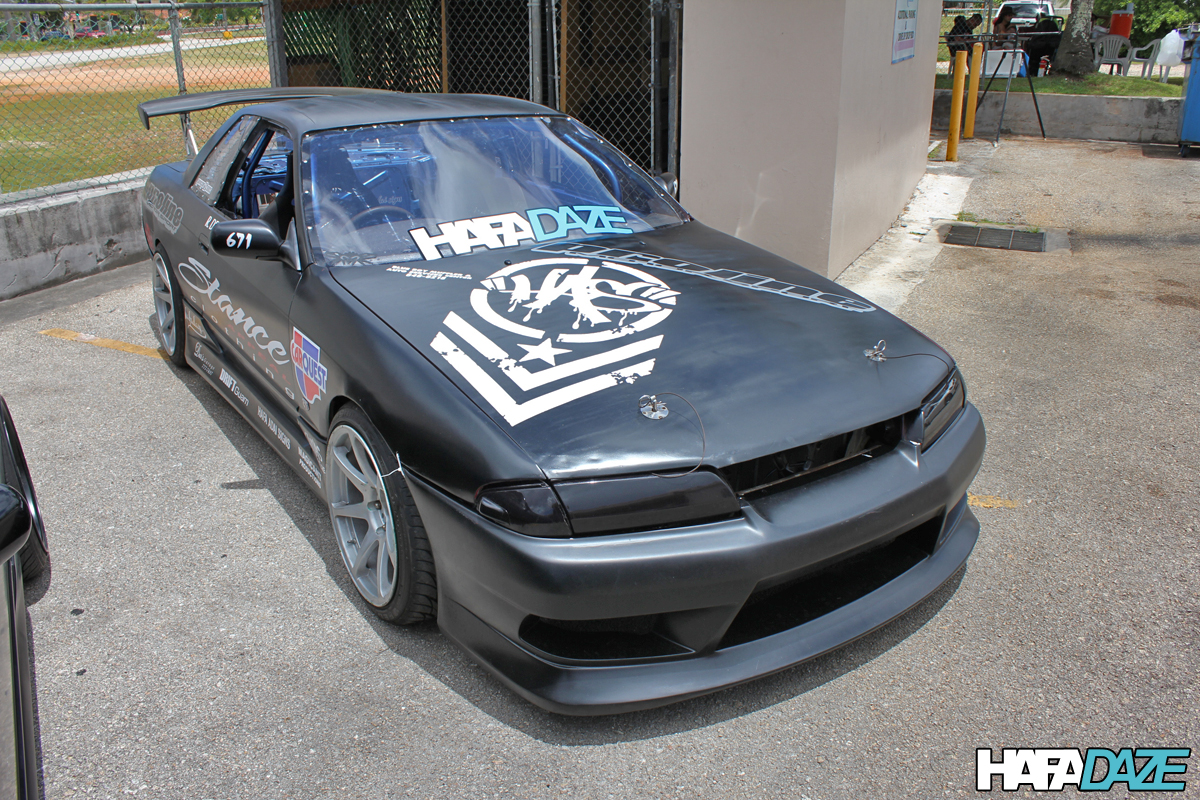 I might as well turn this article into all about Rex post… lol. Really though, this guy has been known to have more cars than he needs (in case he destroys one).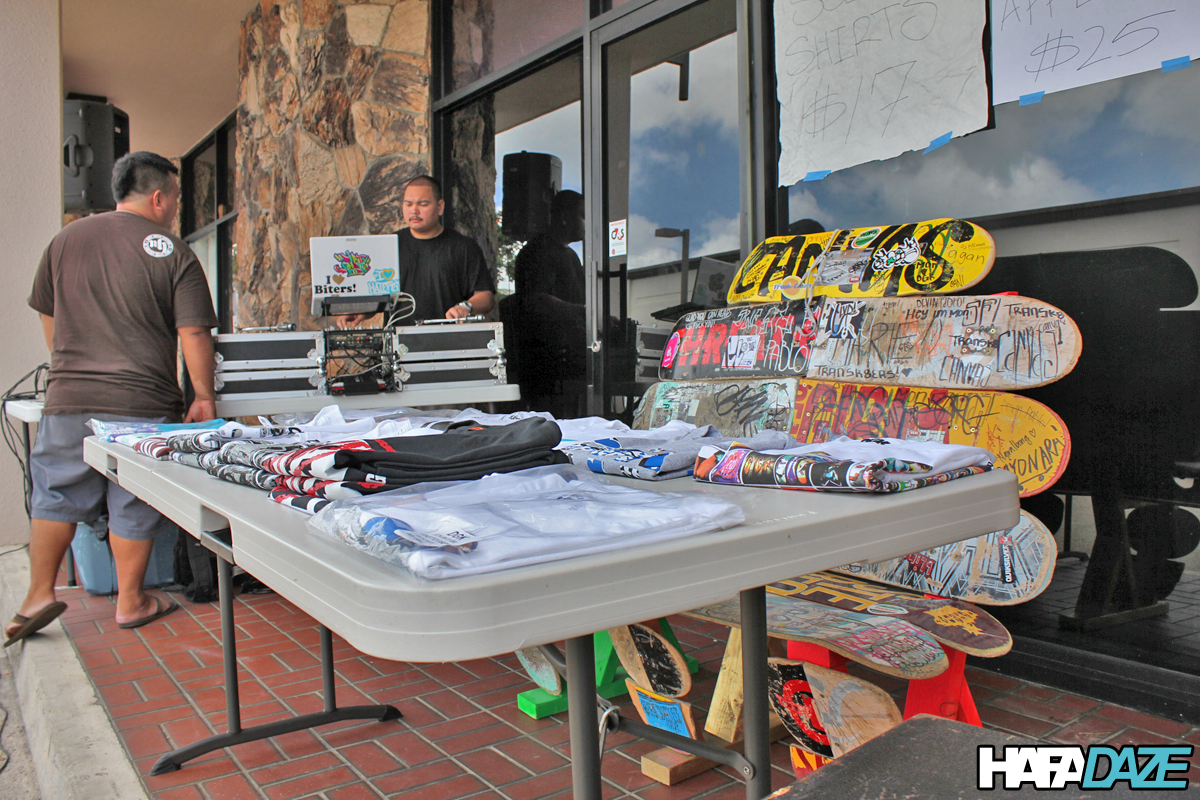 DJ Sylnt was spinning the whole afternoon. I think the crazy lady who kicks back in the area wanted to pole dance for some of the event goers after hearing his mixes. lol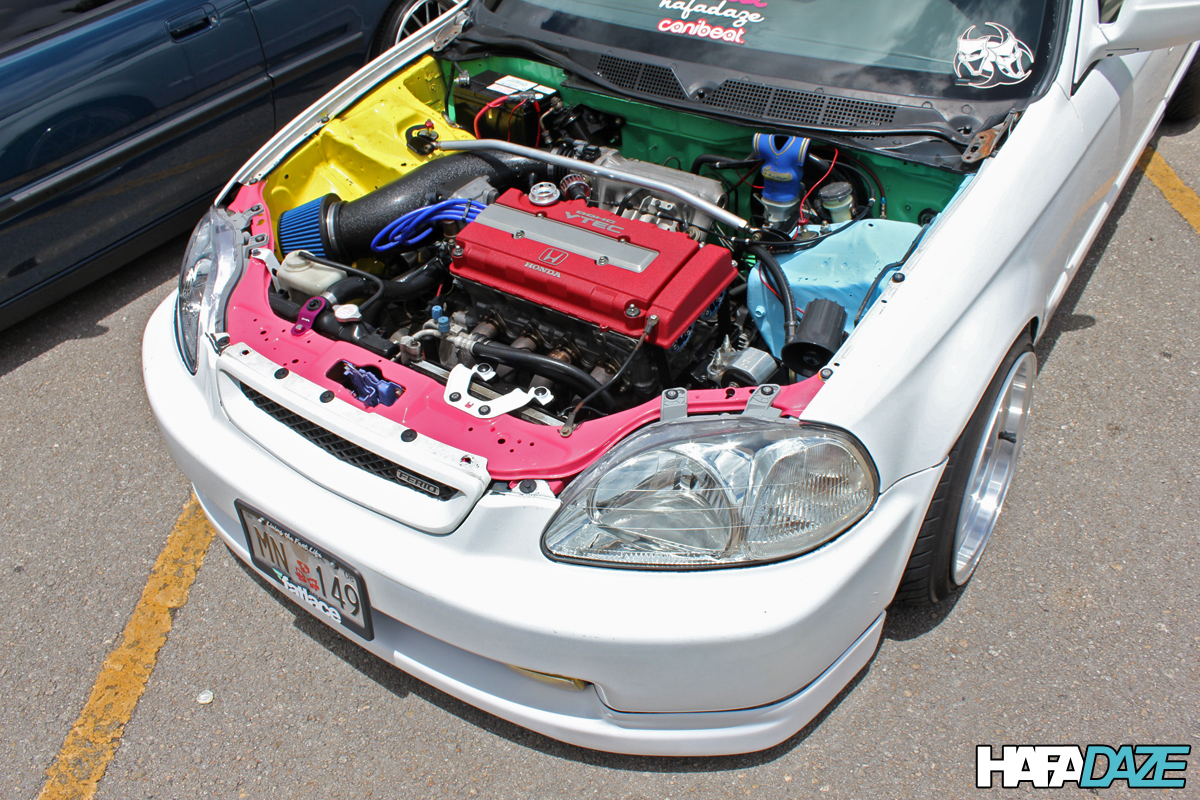 TRU~Jed brought out his Civic again. Really love the progress he's made with it in recent months.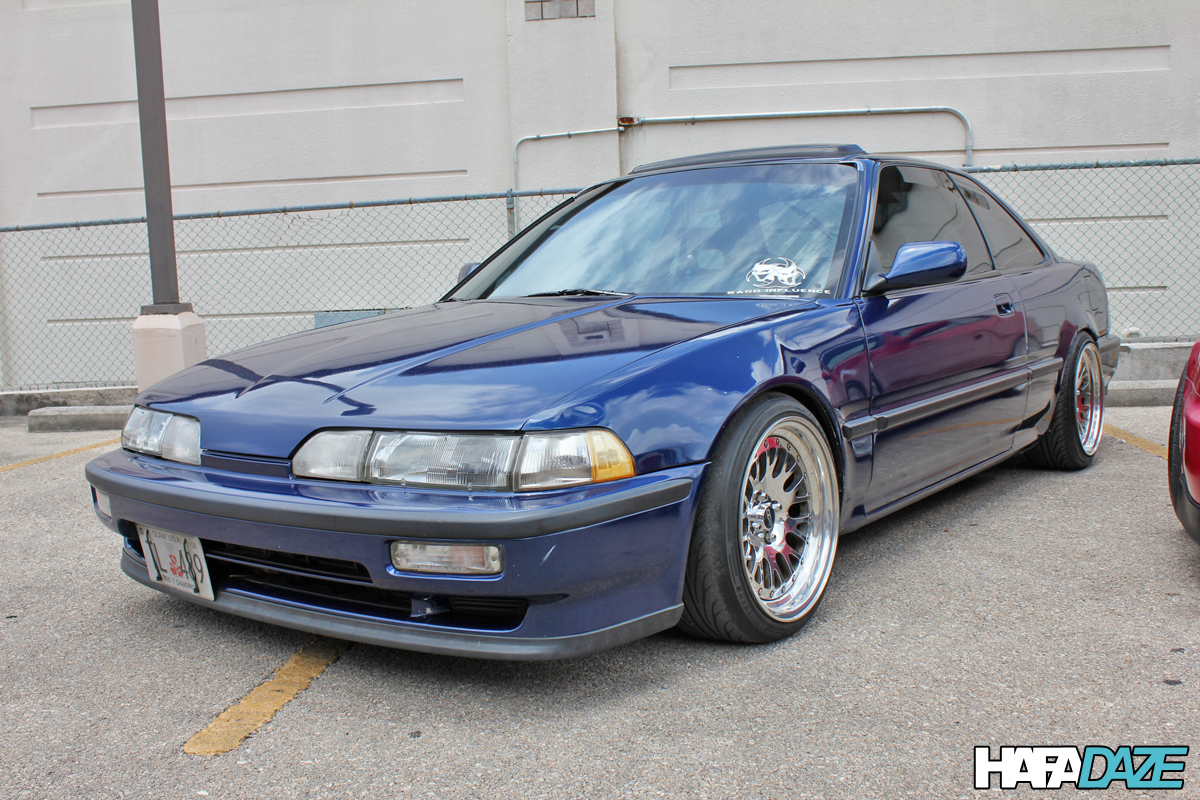 Clean DA that's been around for a bit and still rockin' those CCWs. Might need some adjustments to get the "true" stance look. I understand it's probably hard to roll slammed on a daily driver… and just not practical.
Practical or not, M2S~Justin transformed his TC for the love of the game. In my opinion, one of the best (if not THE best) looking TC on Guam.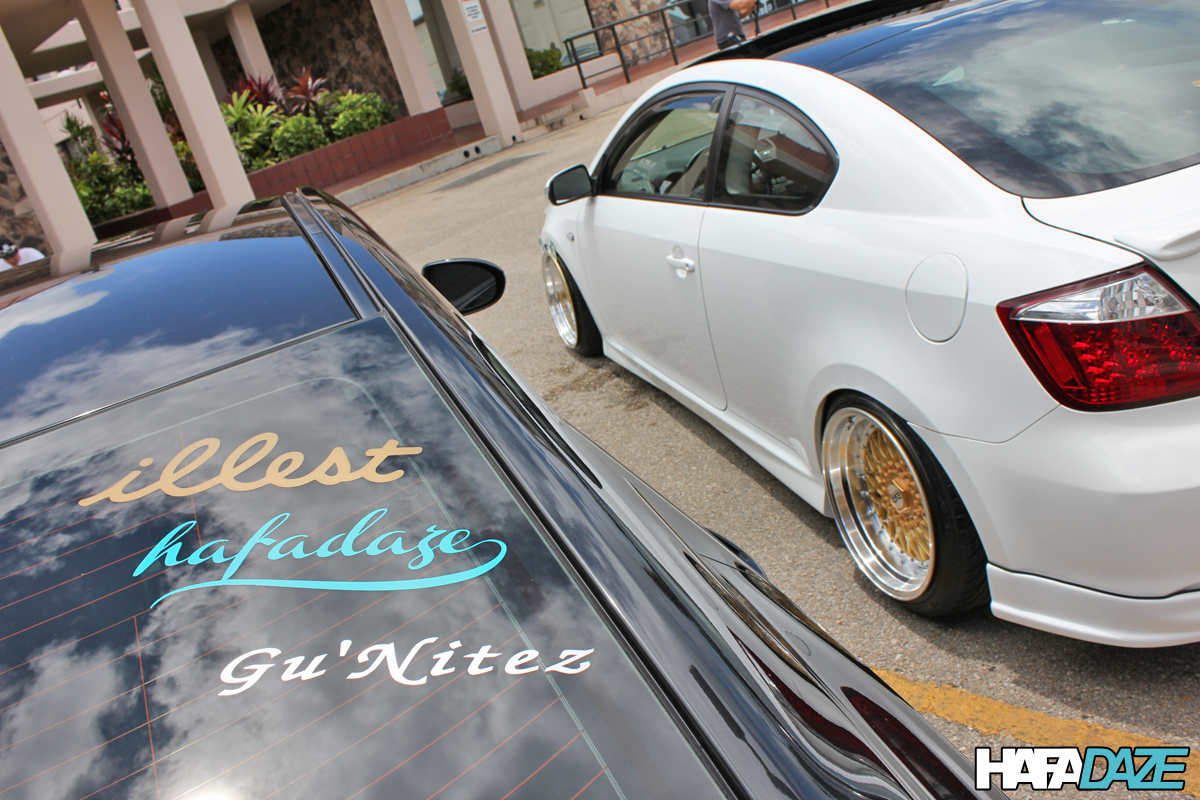 Fancy pic of a GU'NITEZ sticker I found… bootleg baby! haha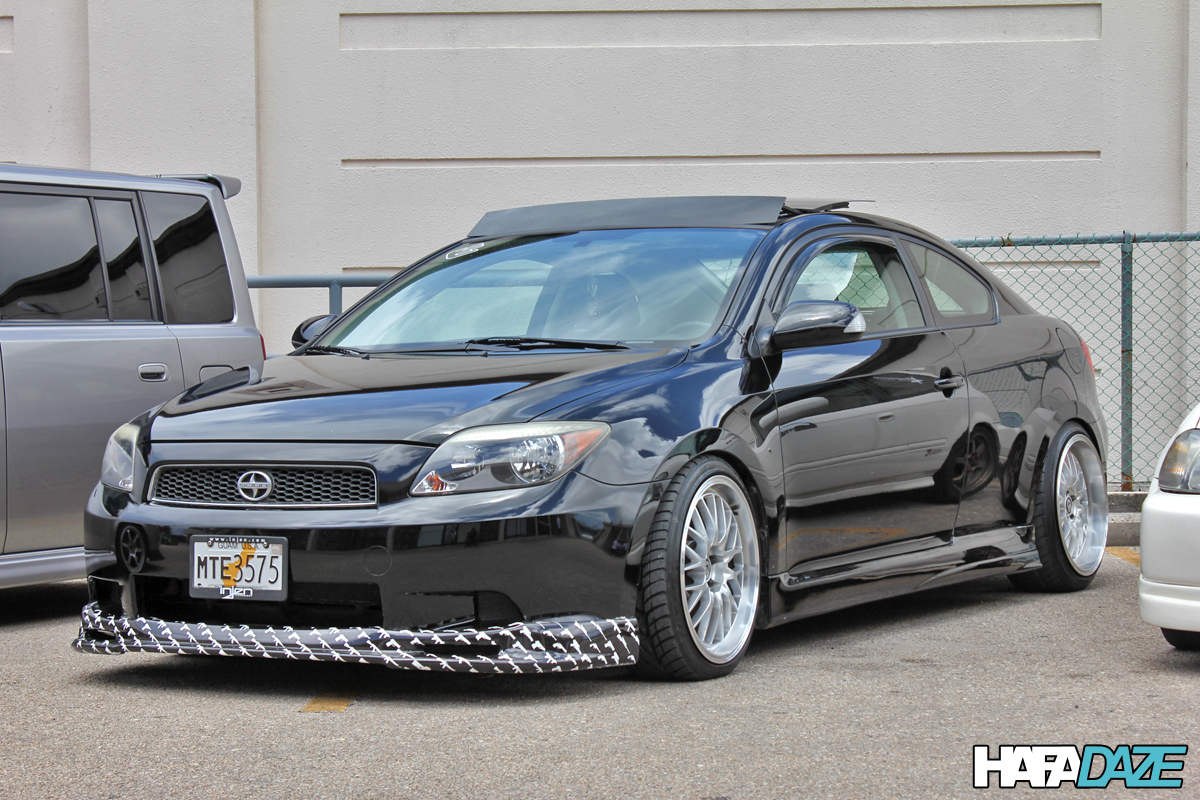 Another TC.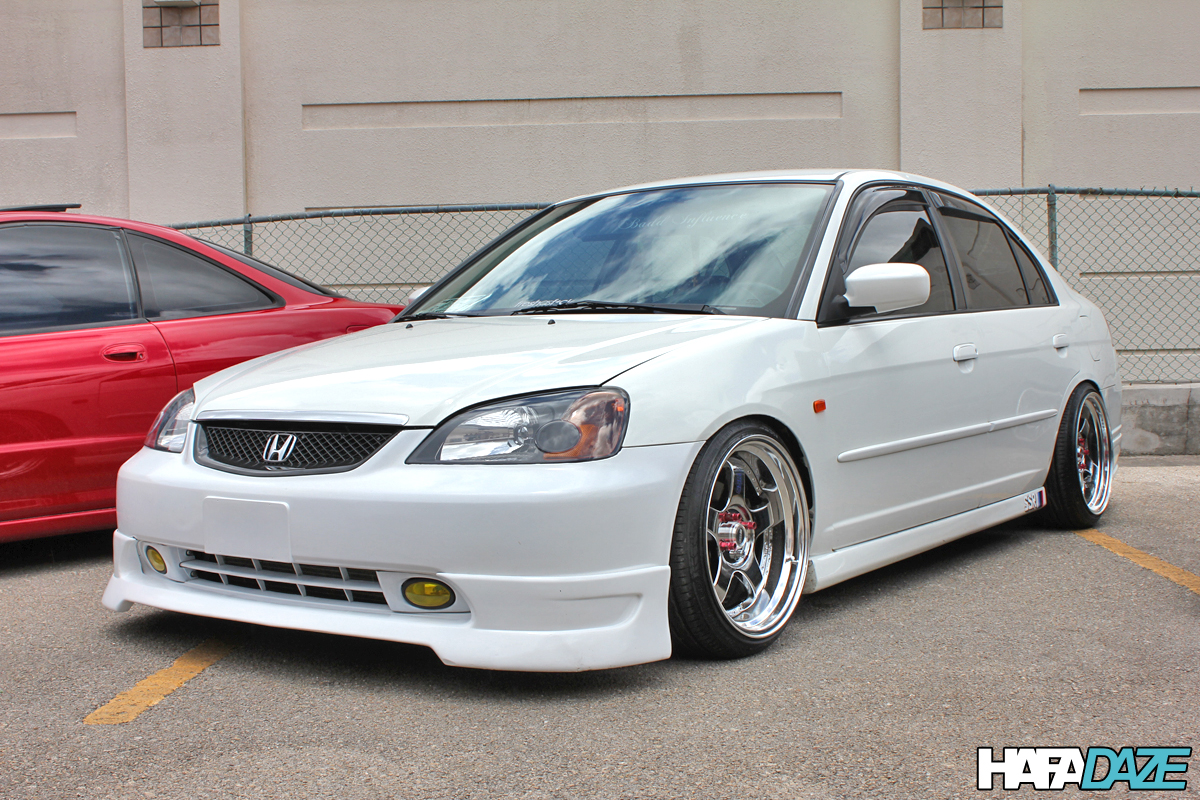 Probably the least-modded generation of Civics; this one looks pretty good on those SSRs.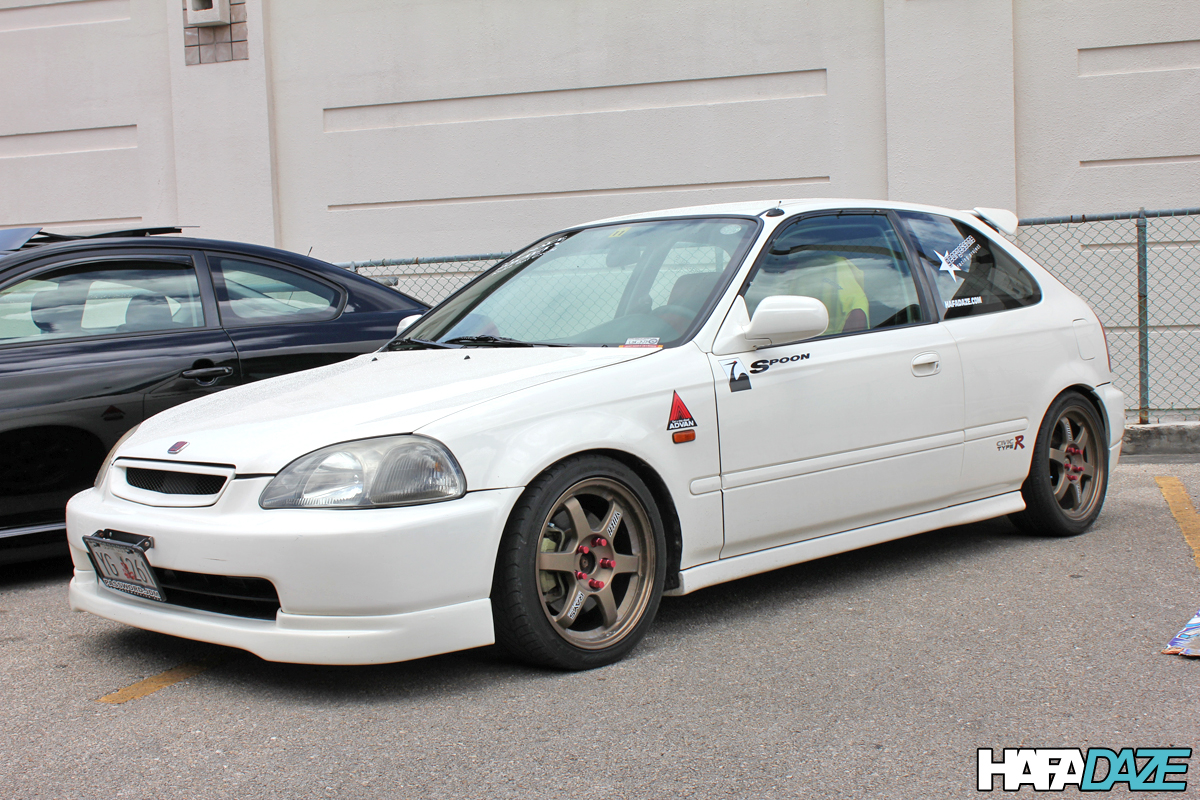 M2S~Julien's Civic. He recently bought this back after selling it… I was talking to him about it and I actually hope he keeps this car this time around. He's cleaned it up a bit and added a bunch of Spoon parts to it as well. You still owe me those air fresheners buddy!!
Not sure who owns this Prelude, but thought it looked pretty clean.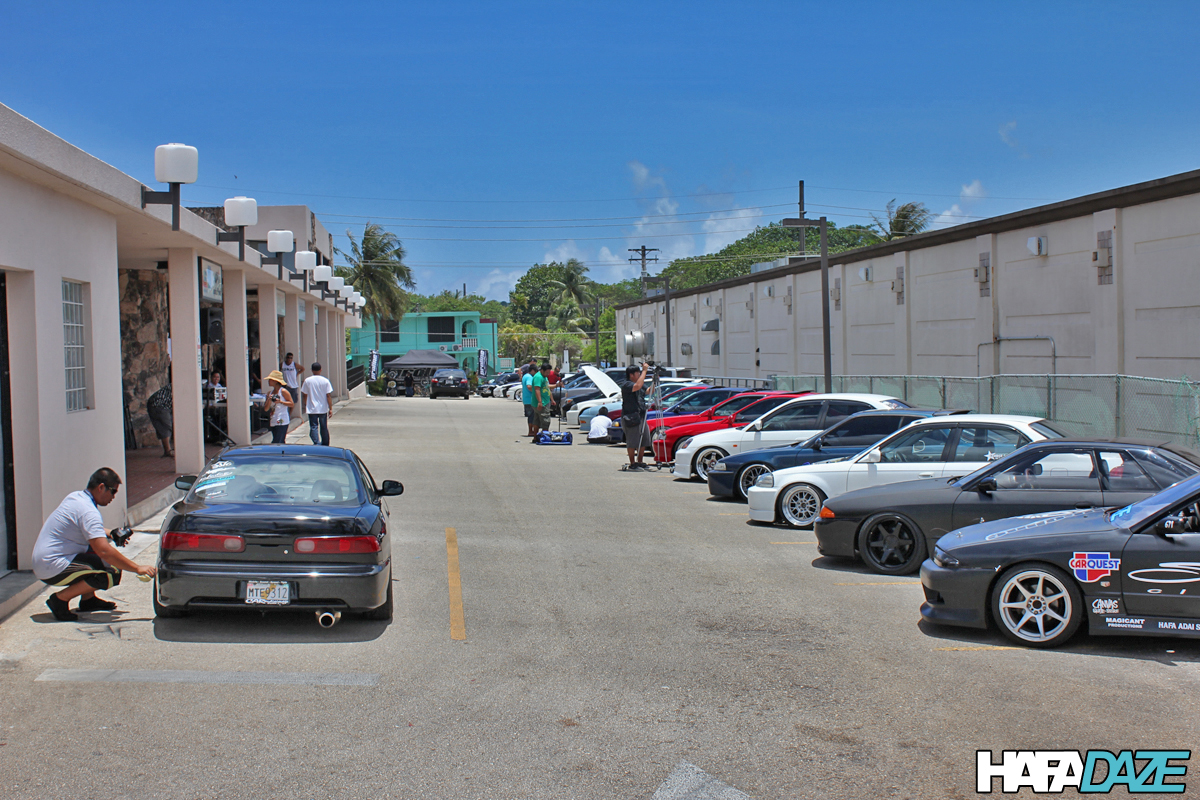 Lined up. I actually left the event after I took this shot to go check out the Jones/Evans UFC fight so I apologize if the coverage is a bit lacking this time around.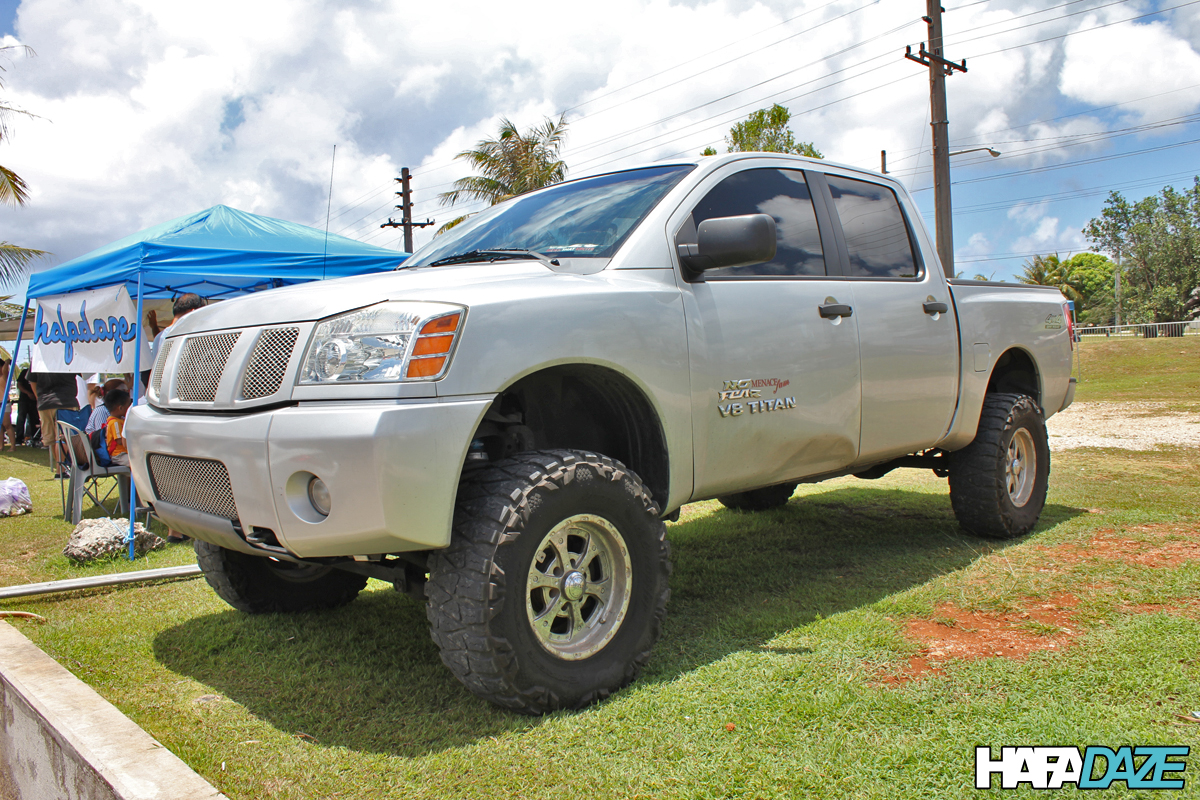 M2S~Jerome brought out his gas guzzling Taya Fear Titan; trail-dented door and all.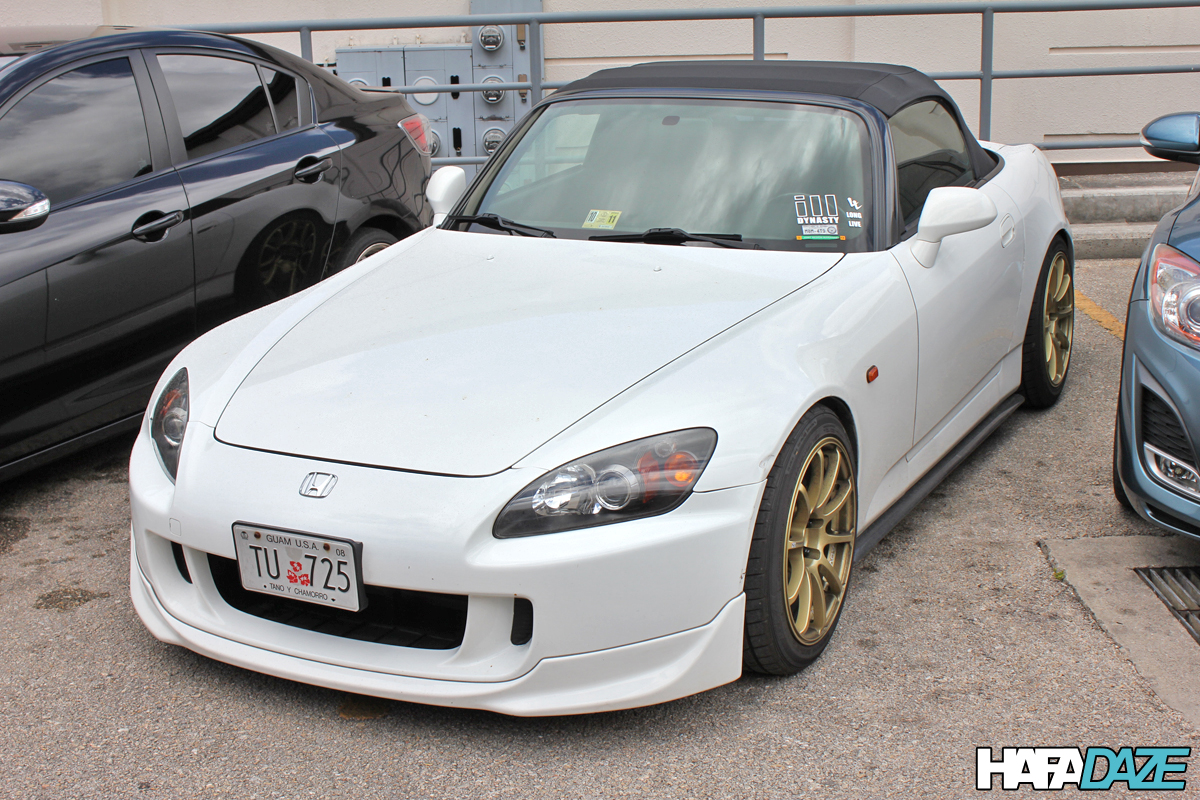 Ill Dynasty was out supporting as well.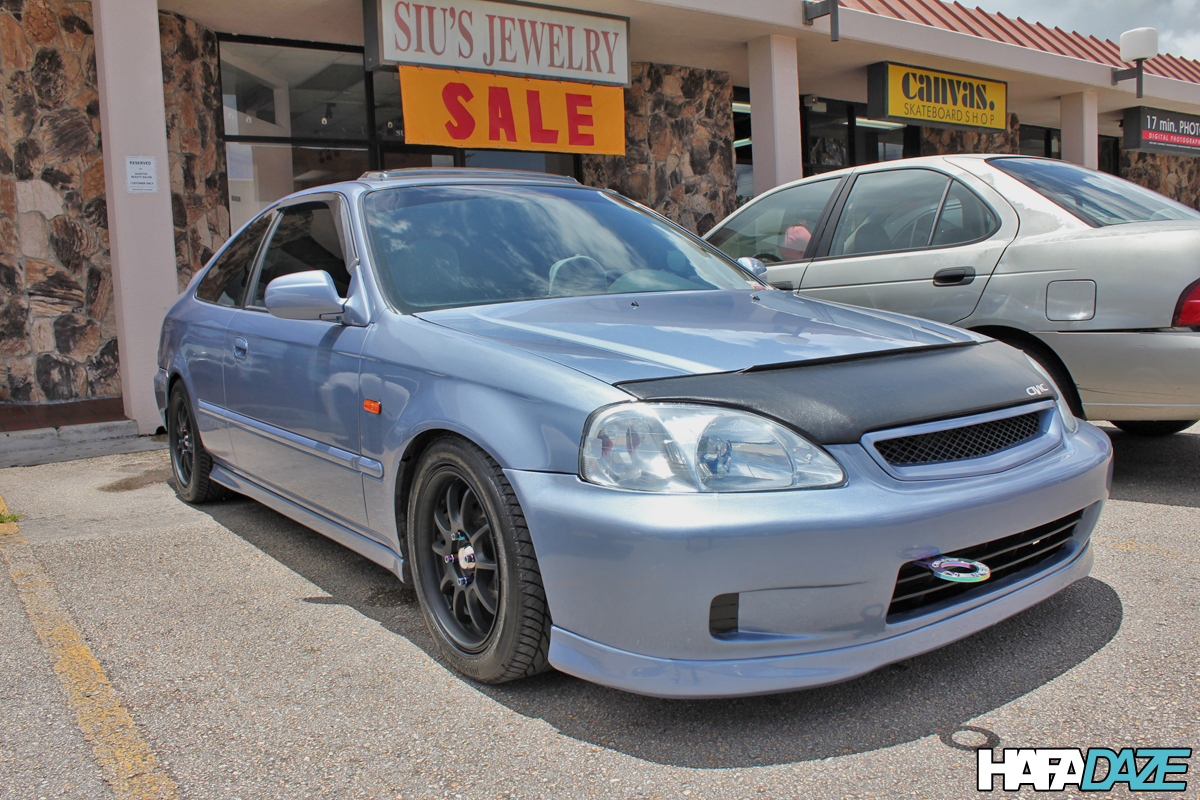 Went out front to find this Civic SI.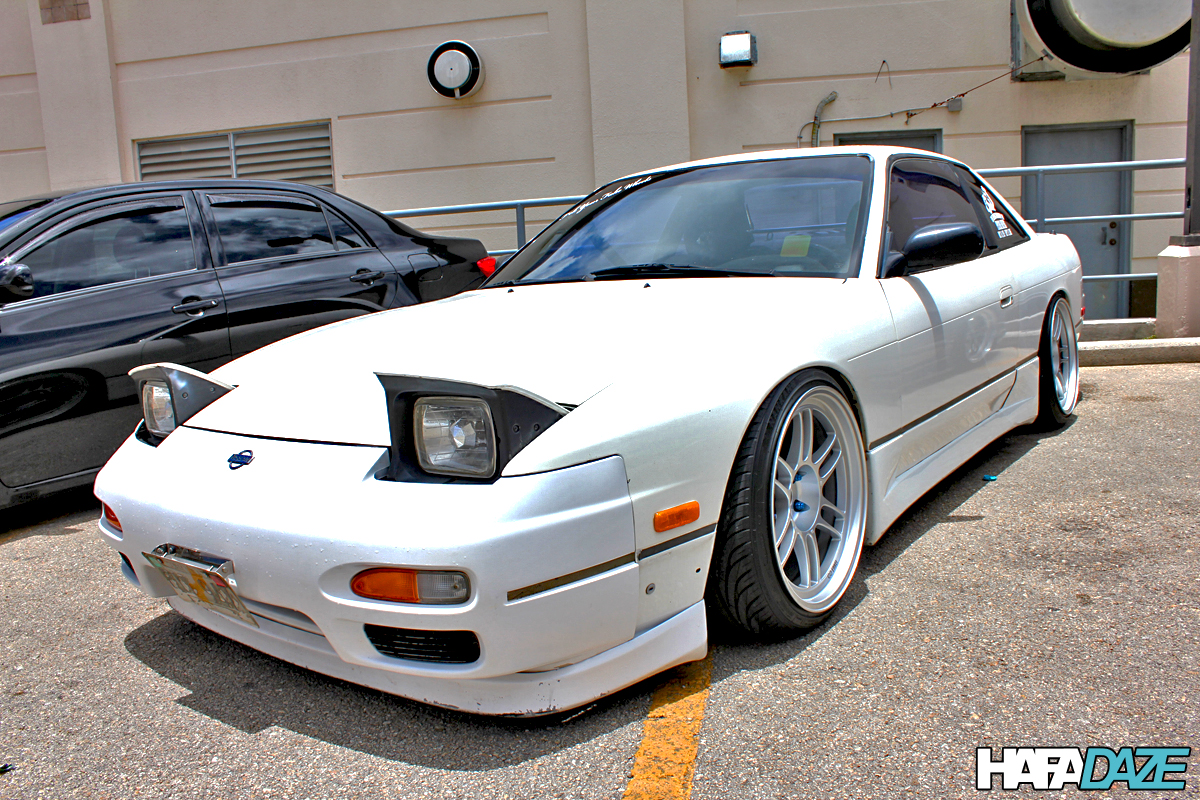 Abunai. Abunai. Abunai. Abunai. Abunai. Abunai. Abunai. Abunai.  These guys are pretty much leading the way in the stance scene here on island. Nice fitting RPF1s on this 240.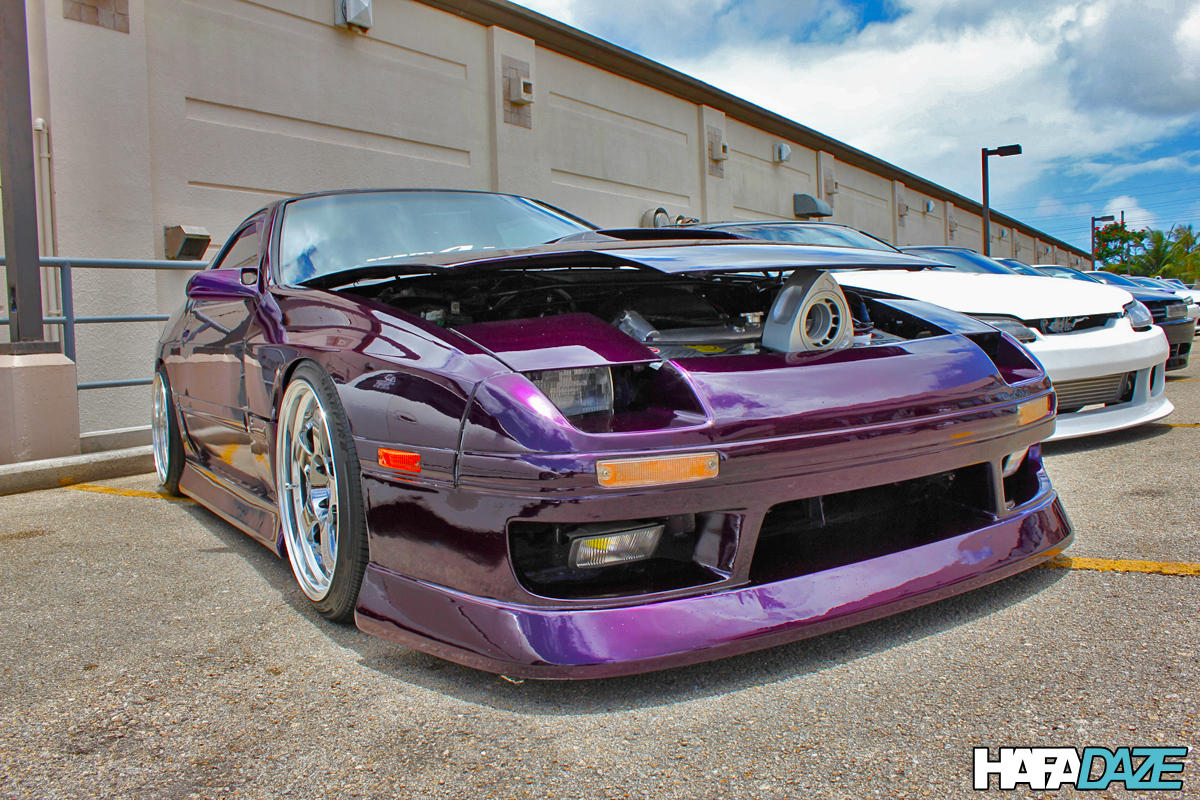 Abunai. Posted this pic on our Facebook last night and it got a crap load of Likes…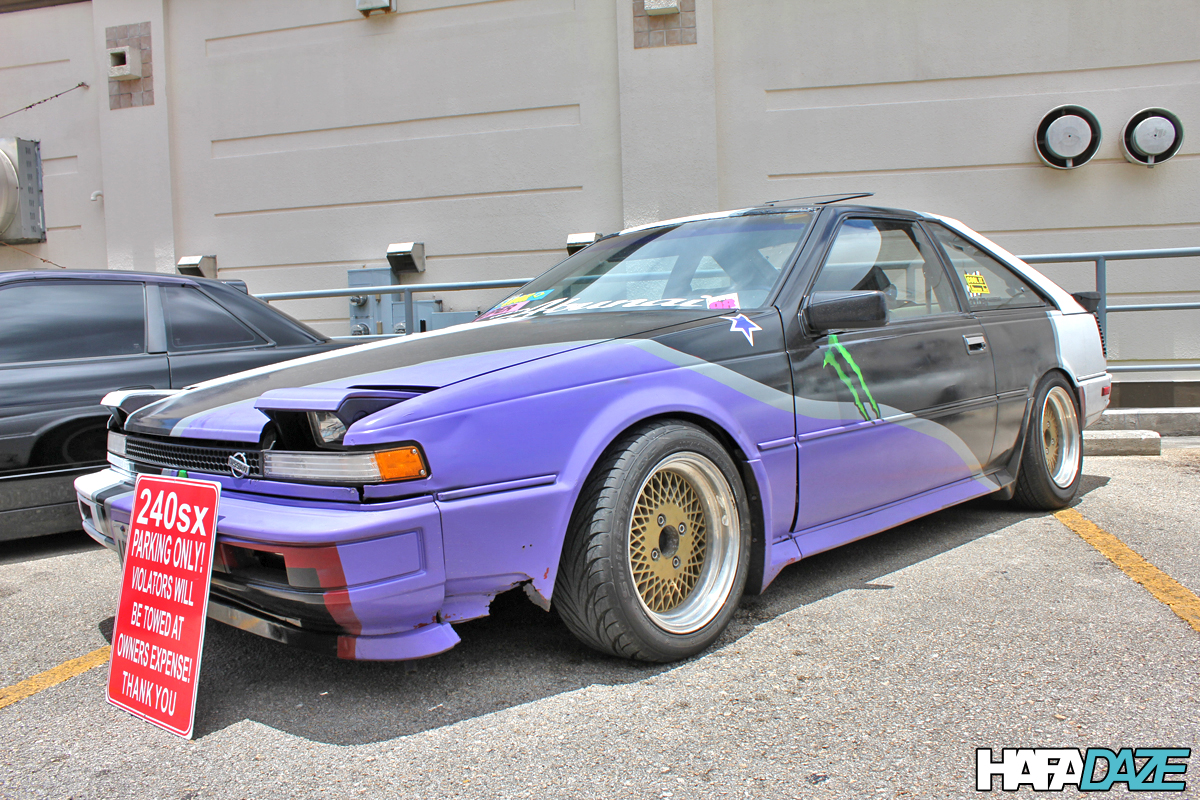 Abunai. This lives in my neighborhood and he always has like 3-4 Nissan 240s outside his house at any given time. Can I have one prim?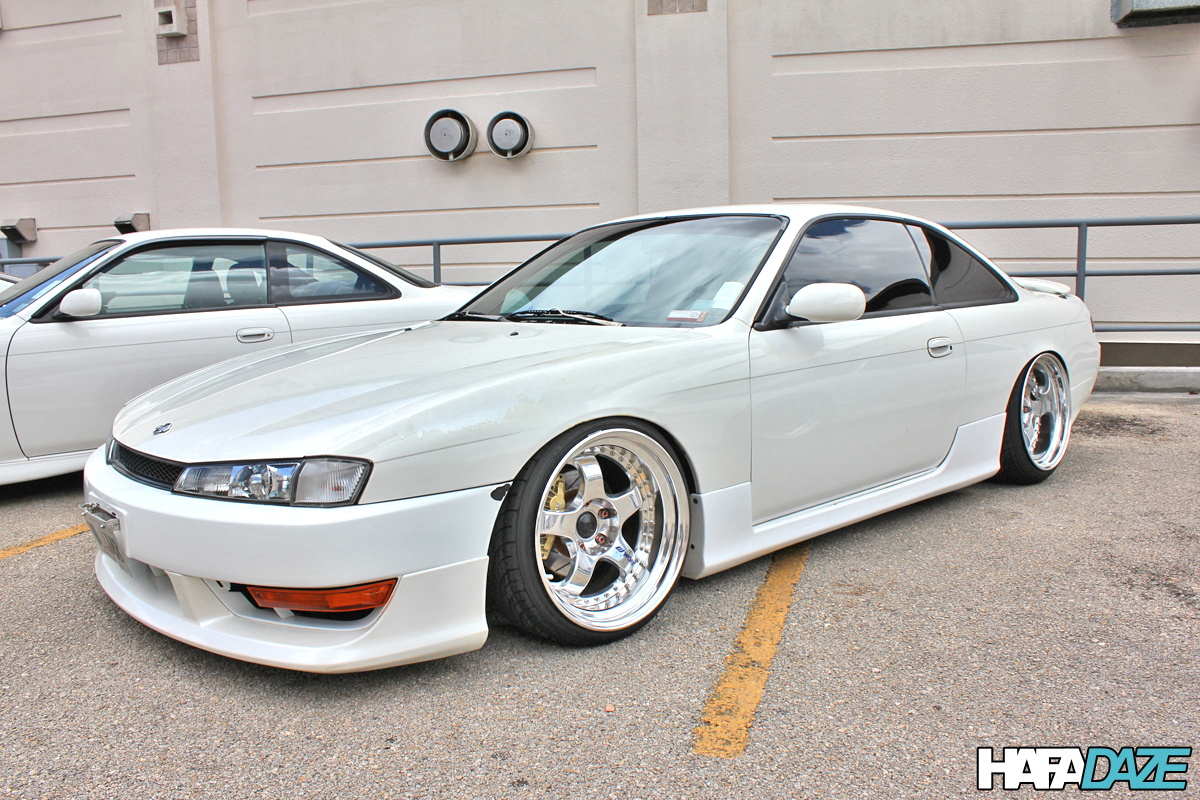 Abunai. Fitment is point!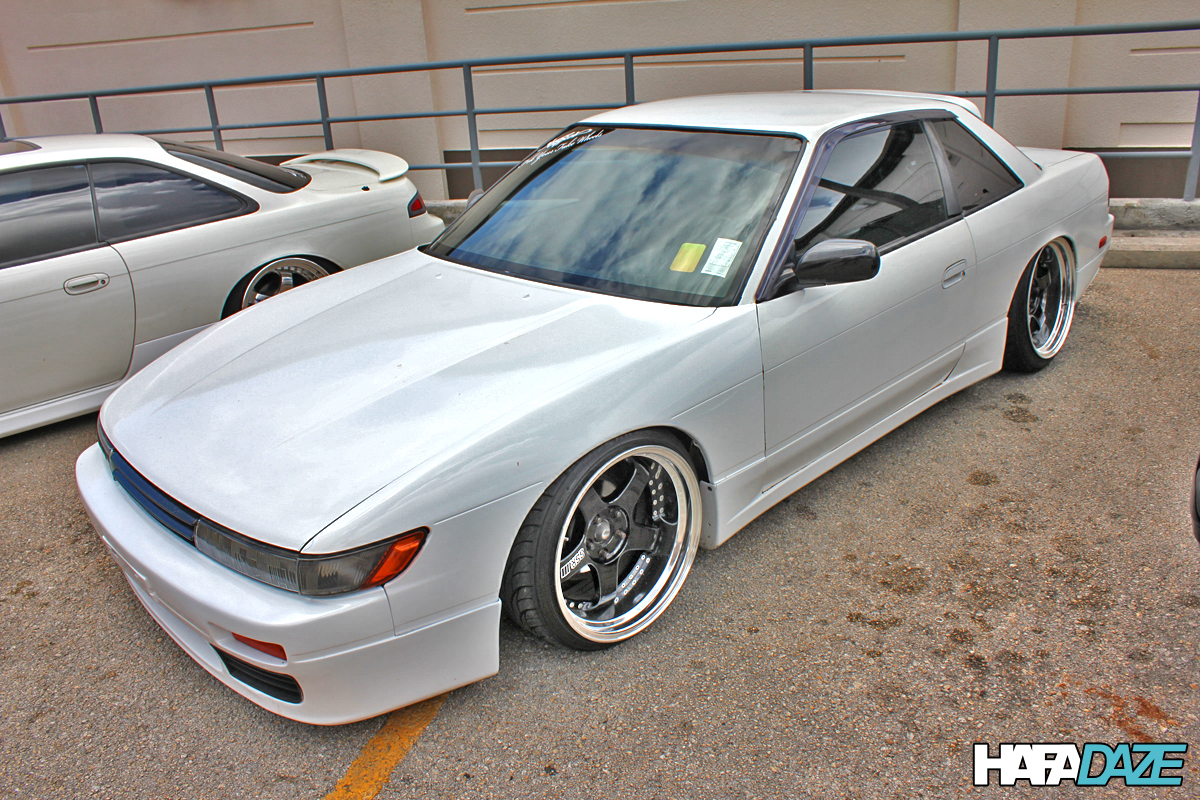 Yea you guessed it, Abunai again. Homie Roswell's car has come a long way too! Take special note of the pugua spit on the bottom right hand side. Only on Guam buddy!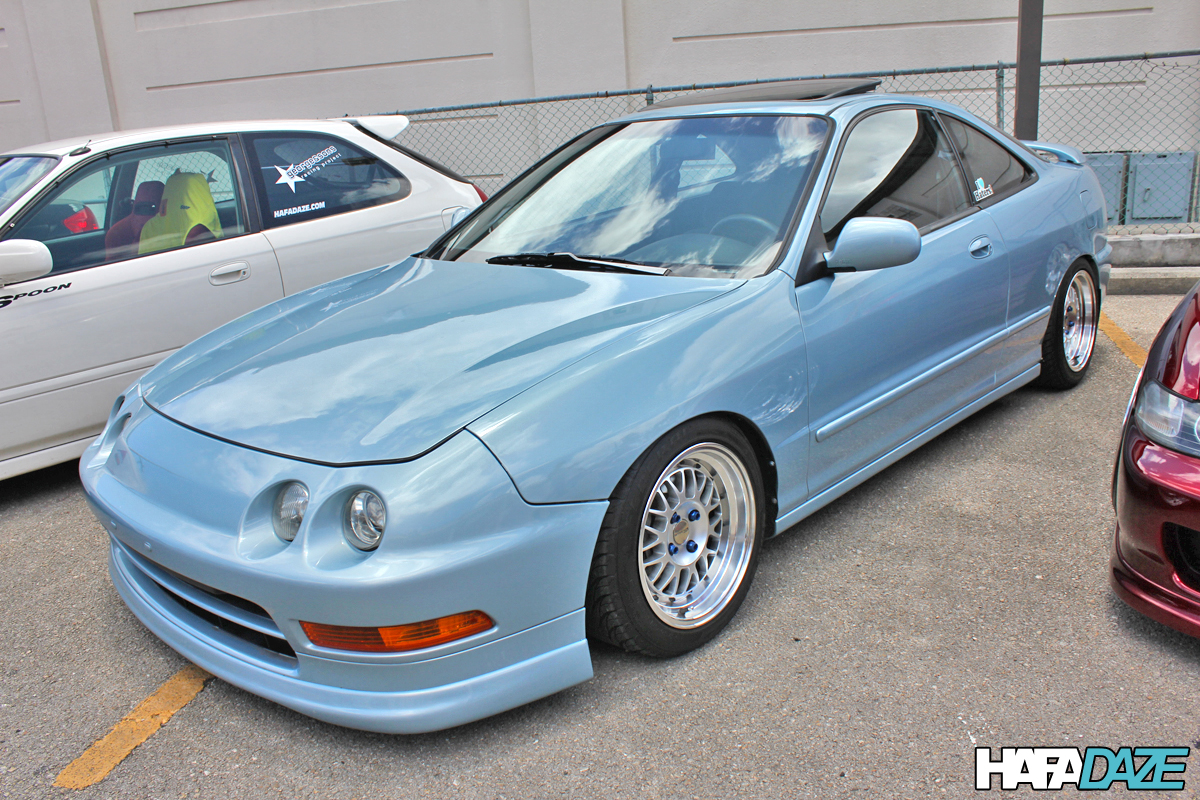 I was sorta disappointed to see my #1 pic of the GU'NITEZ show up without the Niche Bellas, but his car was still looking clean.
If I were to choose a car of the meet, it would be Charley's Integra. This thing is just sooooooo clean and well executed.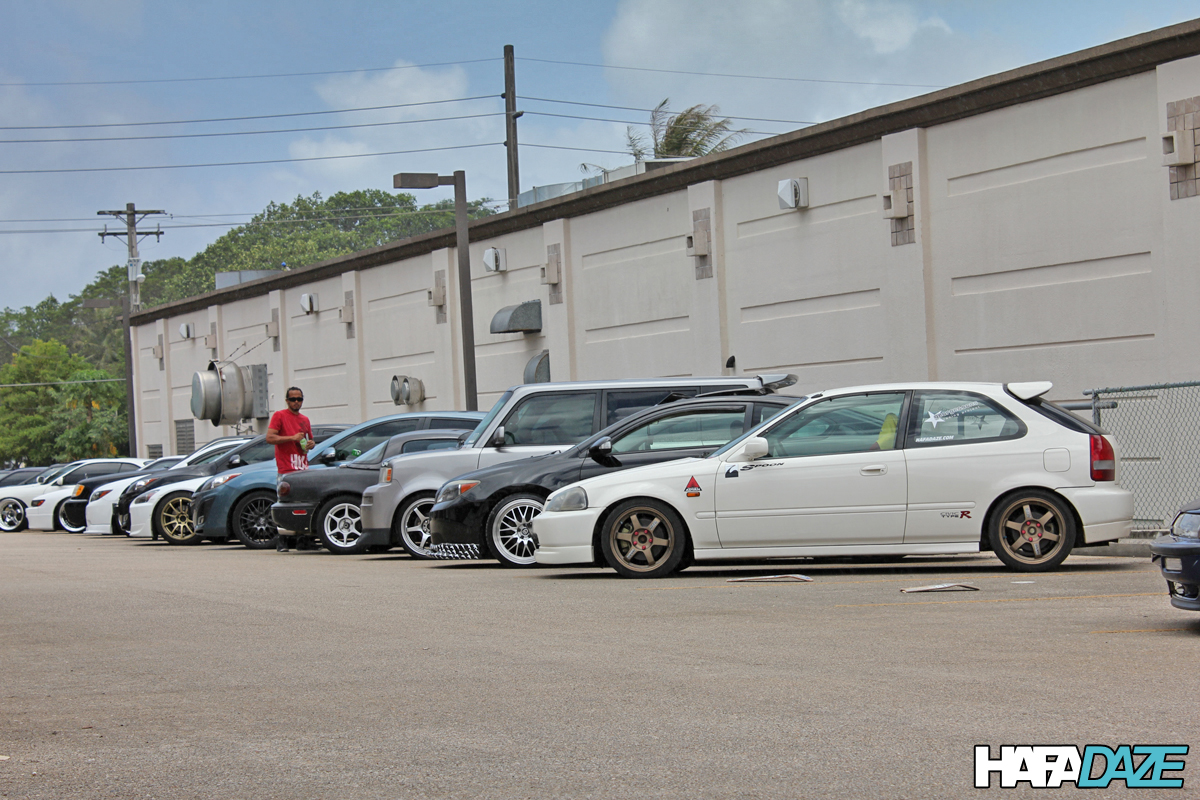 Overall, it was a successful event all around. Although it was scorching hot, I think a majority of the people who came by to chill (yea, ironic) had a good time. Props to Stance Appeal, Canvas Skateboard Shop, Proline, and CR Films for putting this event together. We (along with everyone else) are looking forward to future events!
Esta!