Hey guys! Hope you enjoyed Part 1 of our Battle Showcase coverage... Please read it if you already haven't… It should help you put into context and understand why we designed this new t-shirt drop the way we did… If you don't care and just want some new HAFADAZE gear, then CLICK HERE RIGHT NOW! Otherwise, read on….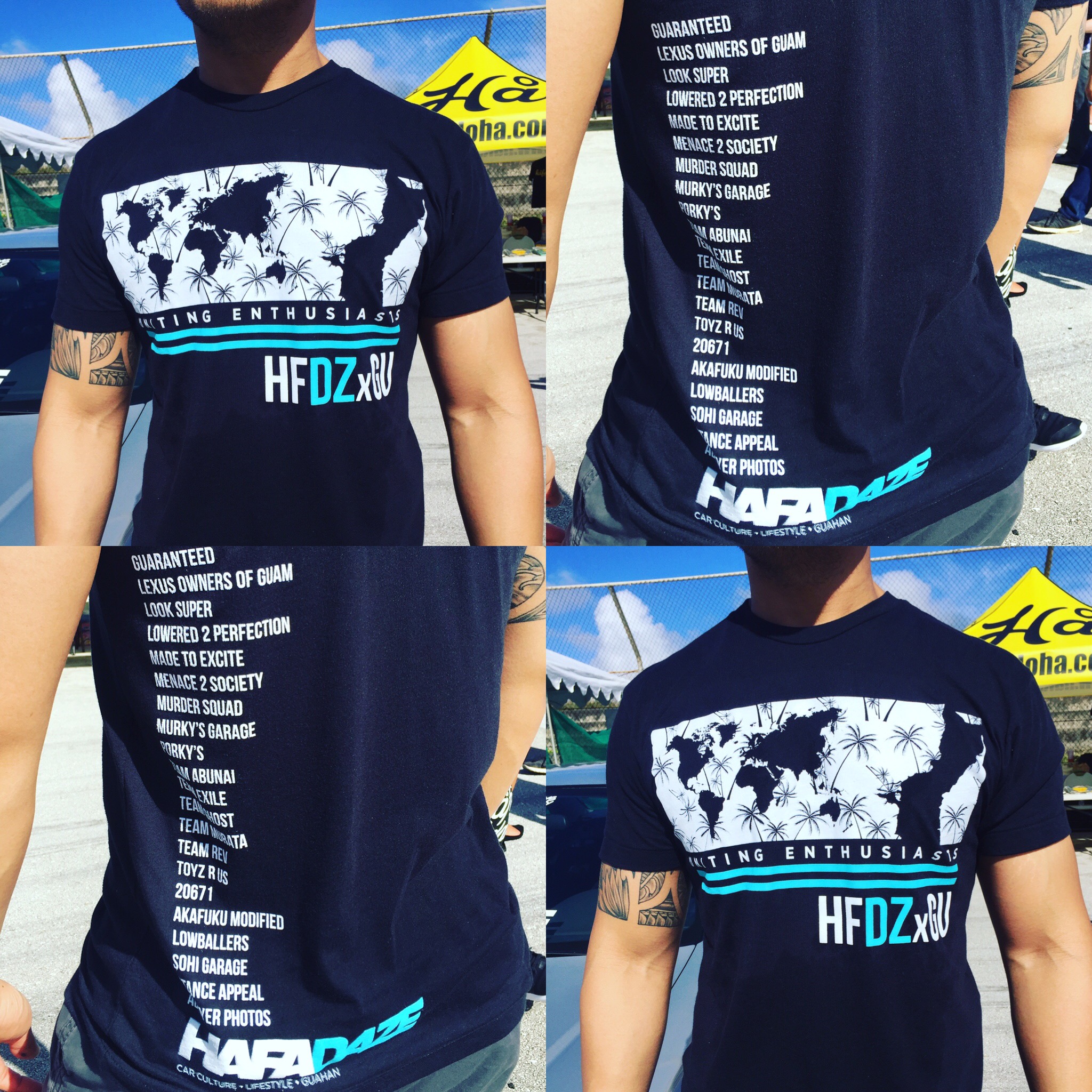 So it was kinda hard to top last year's UNITING ENTHUSIASTS drop and we really thought we'd just go ahead and close down or no longer update the site… But people kept messaging and asking for new stuff… Or asking when we'd do another update… For those who've been with us from the start, you'd know that we do this for fun. We don't make buku bucks from any of what we do. In typical HFDZ fashion, we'd throw in an update here and there; Maybe cover a meet or two… We have regular day jobs so all this stuff you see here is done strictly because we love cars and we love the scene.
We grew up appreciating tastefully modded cars and respecting all forms of motorsports. I remember back in high school at Simon Sanchez in the late 90s to the early 2000s… The parking lot was littered with badass cars. Badass is subjective but man some of the cars people drove back in the day were probably more modified than some of the cars you see at the shows today. My cousin Francis drove a AE92 Corolla that was slammed on some chrome rims with a baby blue paint job… The first time I got a ride from him home, I felt so cool just to be associated and to be getting into the backseat of that car. lol.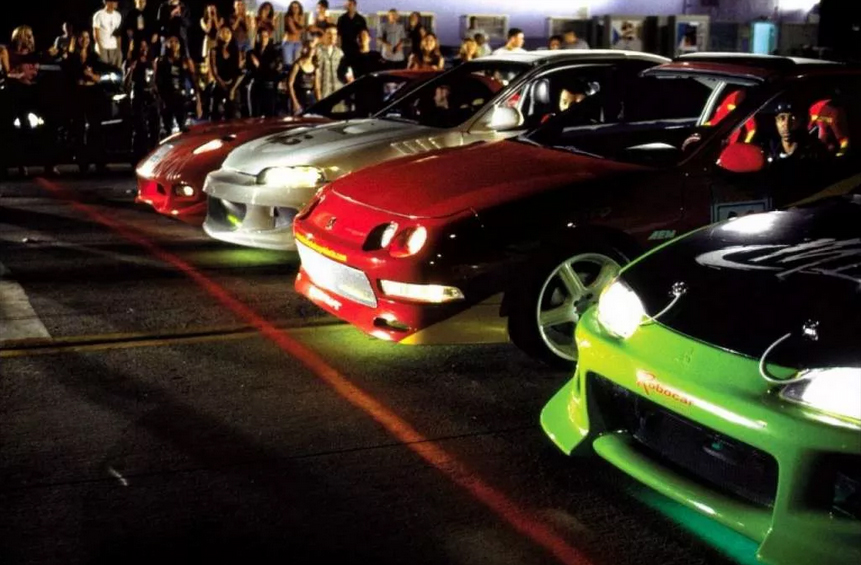 You'd see other modded (mostly Hondas) cars in the lot and you'd hear about races at the strip adjacent to the school… or even at 2 Lover's. I graduated high school in 2002, a year after the original The Fast and the Furious movie was released (which we all know blew up the scene around the world) and the rest was history. I'd go through thousands of dollars with 2 different cars, each with at least 2 major makeovers and build phases. I made so many memories and so many friends through the years and my experiences in the car scene were some of the best times in my life.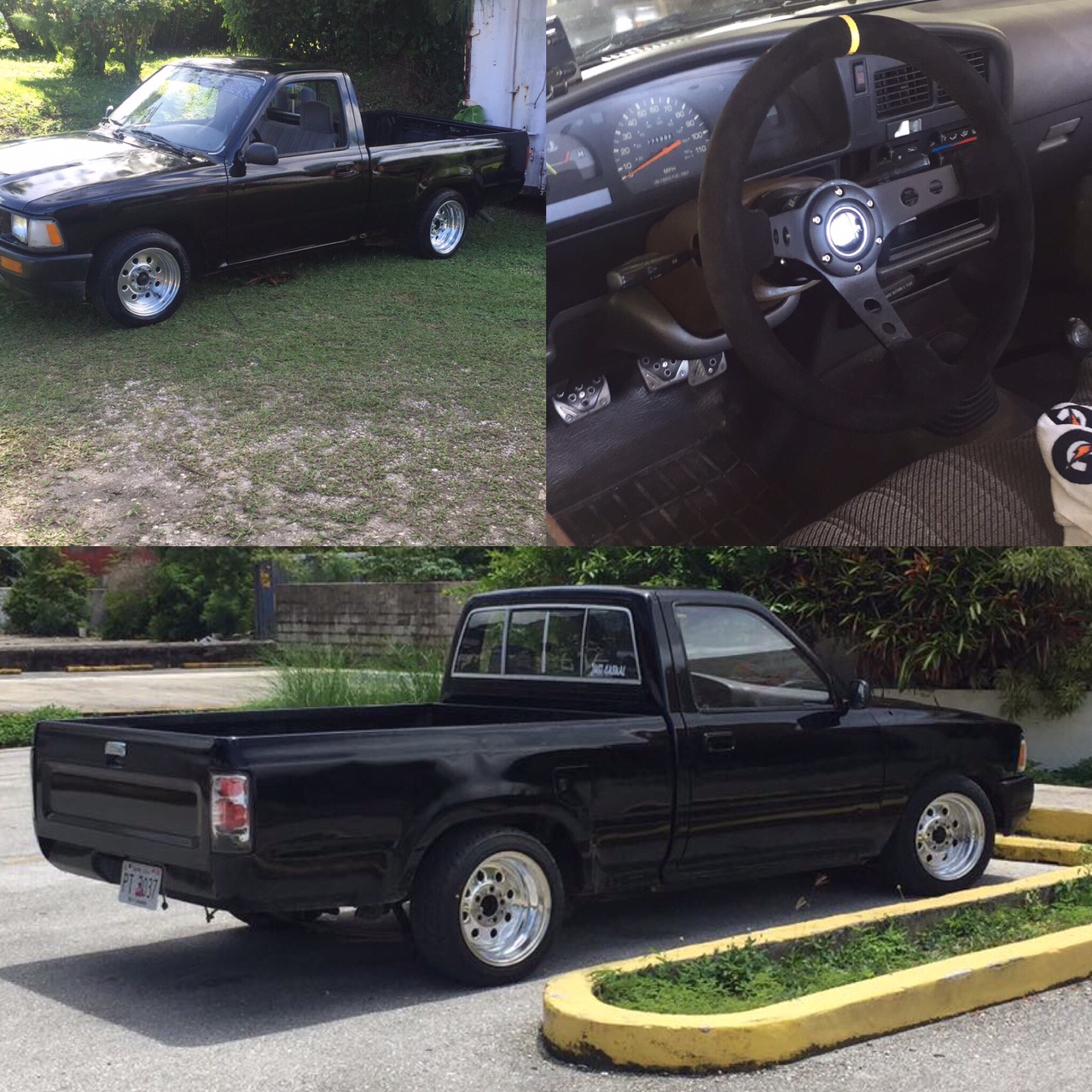 David C.'s Toy…
Now, most of the enthusiasts I grew up with are in the 30's (including me) and are bombarded with other priorities and never-ending bills… lol. But I know we all still love cars and the scene. I now work at Simon Sanchez (go figure) and learned that this Senior Class of 2017 was once again planning their Senior Trip to Seoul, South Korea. I was fortunate to attend the trip last year as a chaperone and thought about the idea in helping this year's class help fundraise for their expenses. I wanted specifically to help a "car enthusiast" so I reached out and found one — David C. I asked him to send a pic of his ride to make sure he was for real… and yup he did have a cherry truck. In the end, it was decided that any sale that students made — the profits would go towards their trip fund. 
Who remembers these babies??
The HFDZ Whatsapp group went off again with ideas on how we could connect a t-shirt design to our followers and to the Senior Class. As I mentioned in the Battle Showcase Part 1 post, we've noticed that old trends that were popular in the early 2000's were coming back ala body kits, underglows/accent lighting, etc. Not only in the car scene, but music… The local radio stations still play 90s/early 2000s music pretty often and some even have "hours" or weekends dedicated to music… Once popular brands were starting to make comebacks. Hypebeasts and streetwear enthusiasts started wearing Champion again… FILA again… FILA! lol. I remember begging my mom in 7th grade to get those open toe black Fila slippers/sandals at the mall…
So with his graphical prowess, Art was able to create our newest drop — the LEGACY tee, a throwback design with a modern street-Seoul influence.
Inspired by FILA (originally an Italian brand, but now based in South Korea)… Don't tell me FILA isn't cool cuz we've seen our very own local princess Pia Mia wear it! haha.
The flower on the back is actually the South Korea prime minister's logo modded with the word "Seoul" in Korean characters…
Styles. Trends. They all come and go.
It's all about learning from the past, living in the in the present, and building for the future. Our roots… and LEGACY.
With that said, HAFDAZE humbly asks for your support of the Simon Sanchez High School Class of 2017 as they fundraise for their Senior Trip. Proceeds from each sale will go towards their airfare and lodging expenses. 

MUCH LOVE AND THANK YOU!
~HFDZ