Never in my years of Honda-Tech attendance have I had as much fun as I did two Sunday's ago. I haven't had a car of my own to put on the drag strip in a while so I'm pretty sure that was why. I just remember rolling in with the homies Art and Novelle at around 4pm, getting a few runs in, and then it was already time to pack up.
Although it wasn't as crowded as it usually is, HTM 2015 was still a good time! Props go out to Triple J Auto Group, Guam Autosports and DRAG for hooking it up!
Not too many words for this event as I wasn't actually out and about soaking everything in. Luckily for us, we have Myer Basilio to share the event from the perspective of his eyes.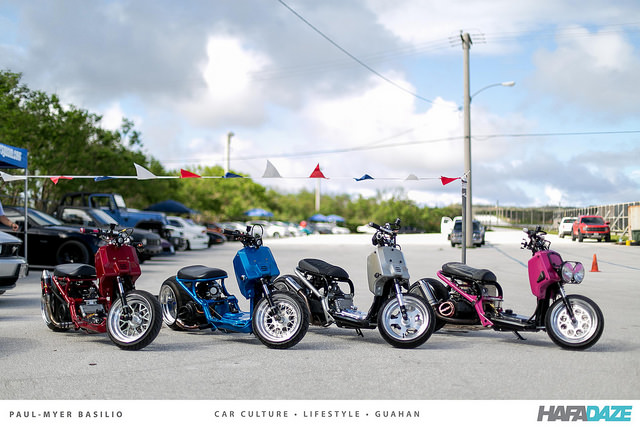 Starting today's coverage with this sweet group of Ruckuses. Clear skies for HTM 2015!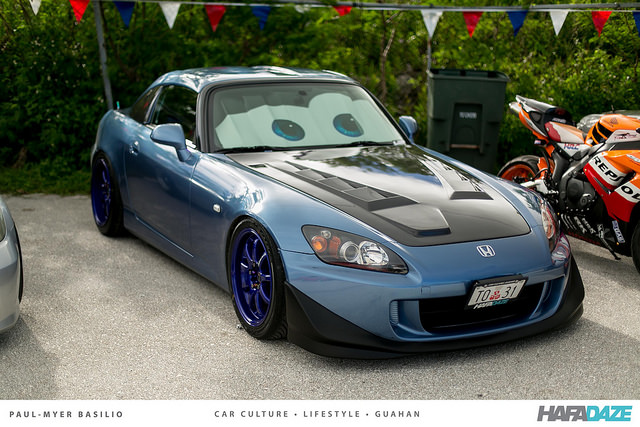 One of the newest stars to Pixar's CARS series. Big Mike's Suzuka on Work XD9s.
8th Gen Civic with JDM rear conversion.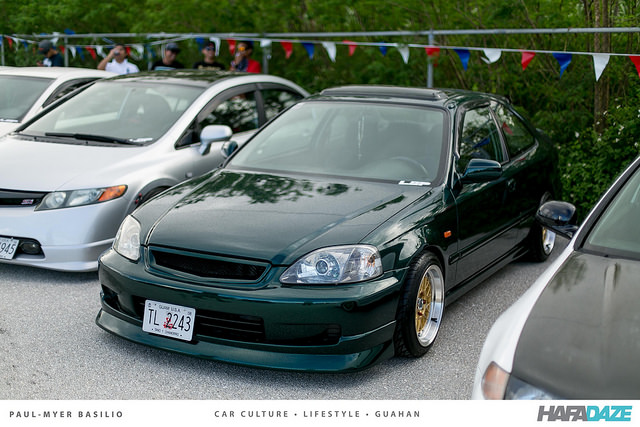 An EM1 we featured about 2 years ago sitting in the general parking area. Could use a better set of wheels, but to each his own.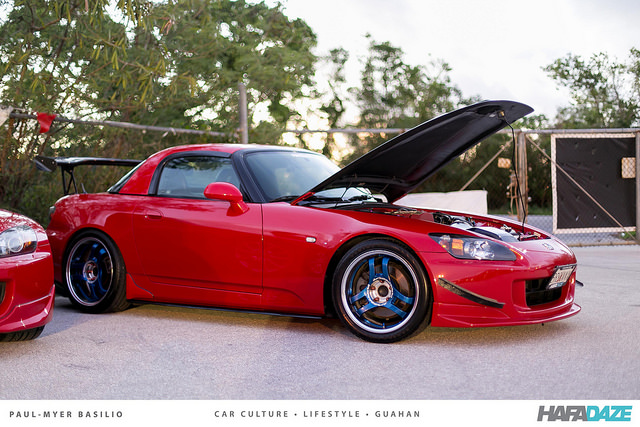 The guy who might know a thing or two about wheels.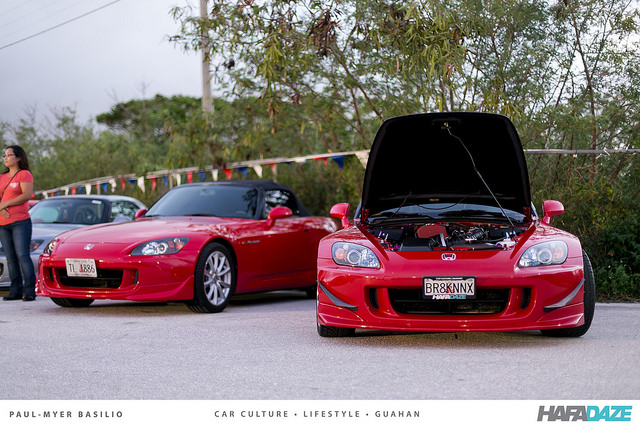 Jung Kim's before and after situation.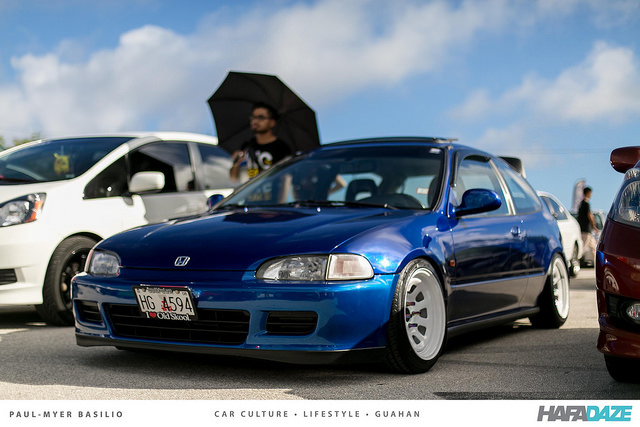 Shinin' bright.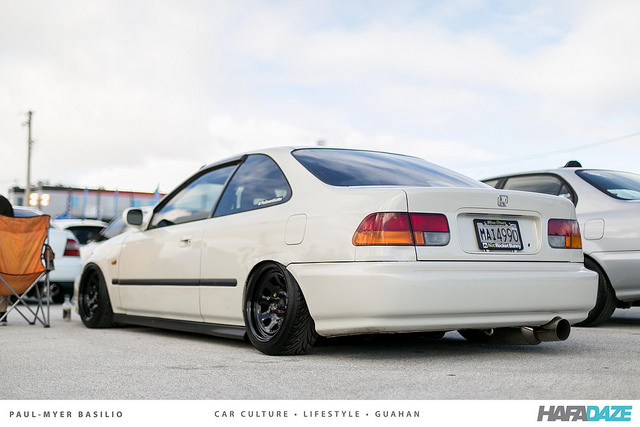 Hella flush spec steelies.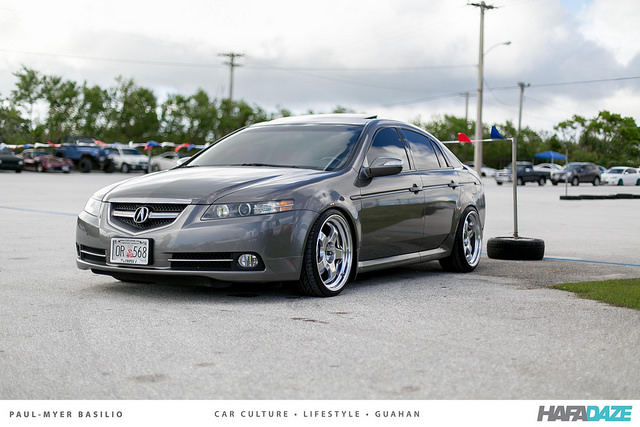 Druno Mars and his treasure.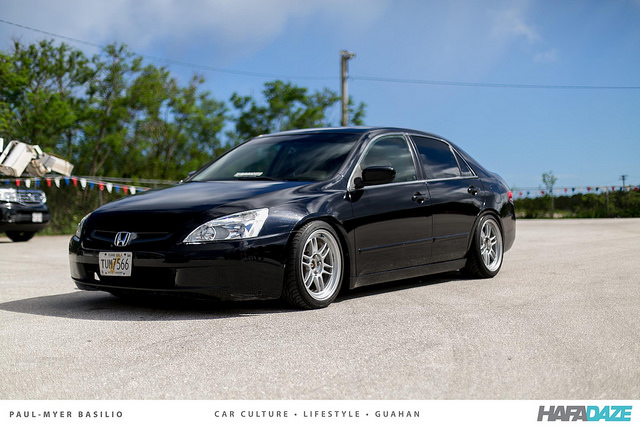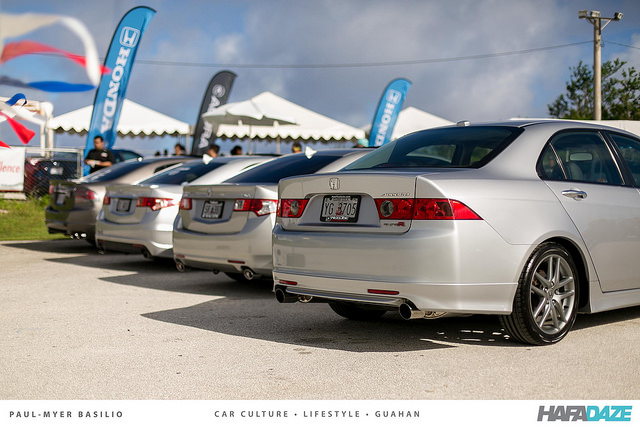 Acura Ts. The 1st gen gets me feeling some type of way.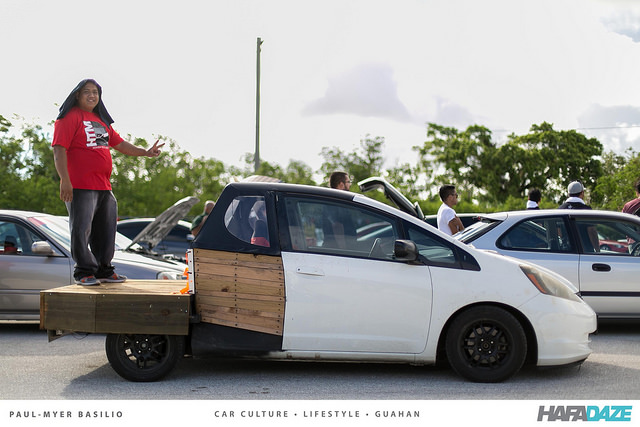 My painter Eric Hocson's Honda flat bed and model.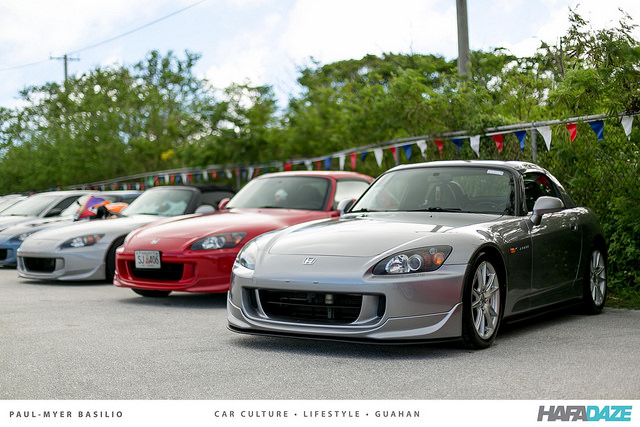 Here's a couple of the island's S2Ks. Really like the one up front with optional OEM aero, factory wheels and a proper drop.
Now, on to the racing part of the day.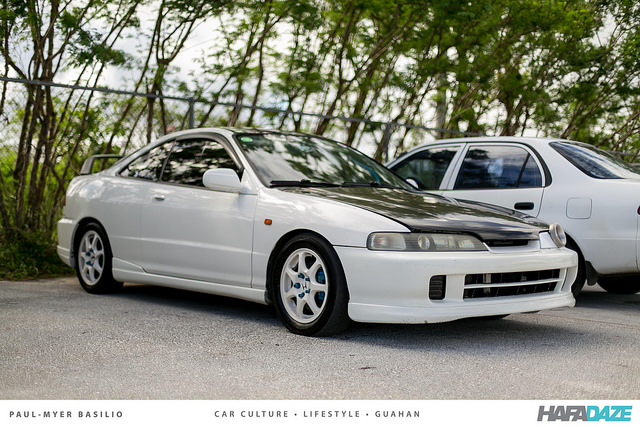 JDM converted K-swapped Integra from Penaflor Racing.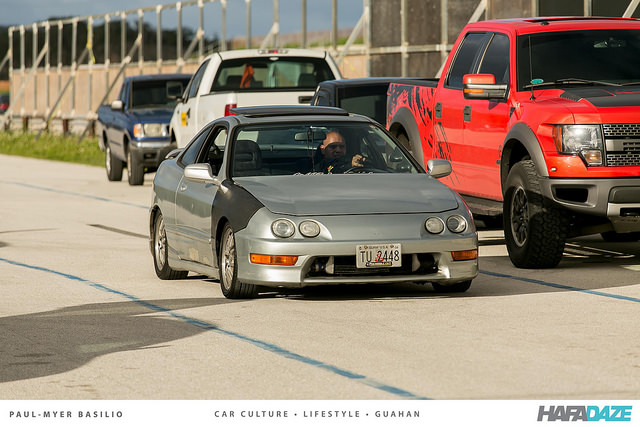 Boosted LS Teg returning from the 1/4 mile.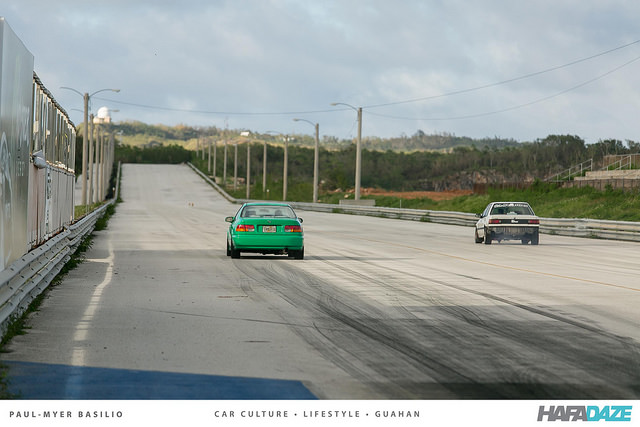 David Villanueva's dad running his ITR swapped Coupe against the Gajo & Sons B16 EF.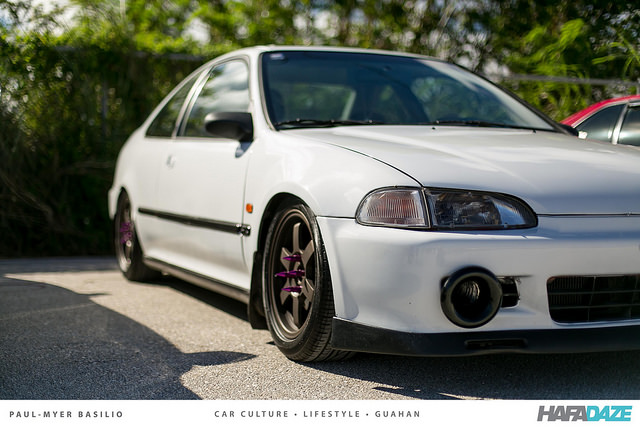 TRU Sport Civic chillin' in the pits..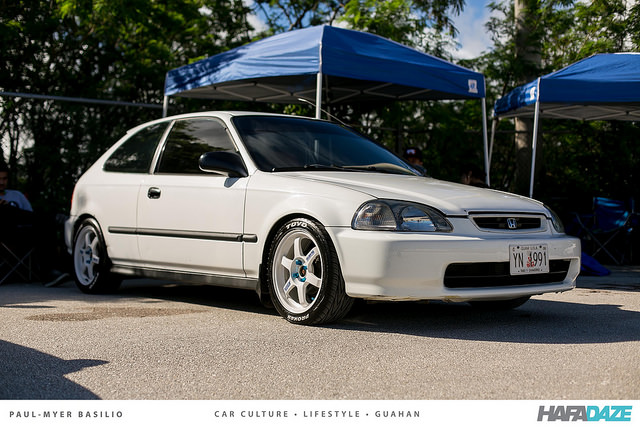 With TRU Sport Luther.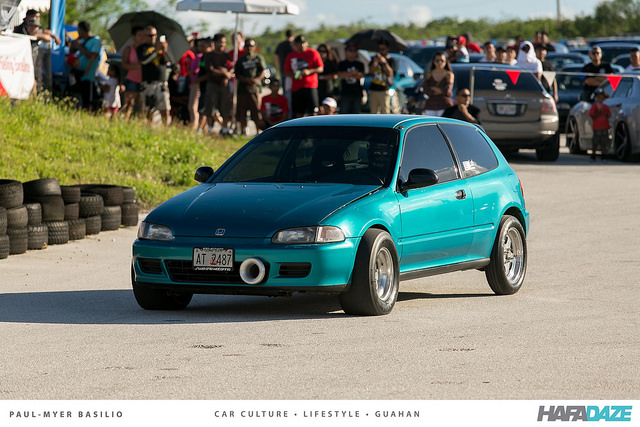 No introduction needed.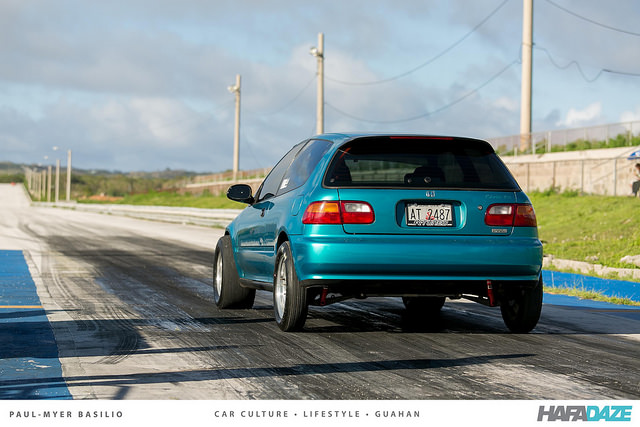 While a couple of us were in line to run, Guil was being called up to the main Triple J tent. No 11 sec slip that day, but he did walk out with a trophy for "Best Burnout."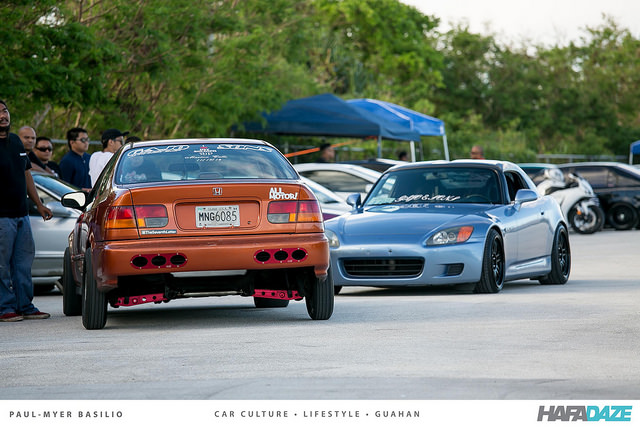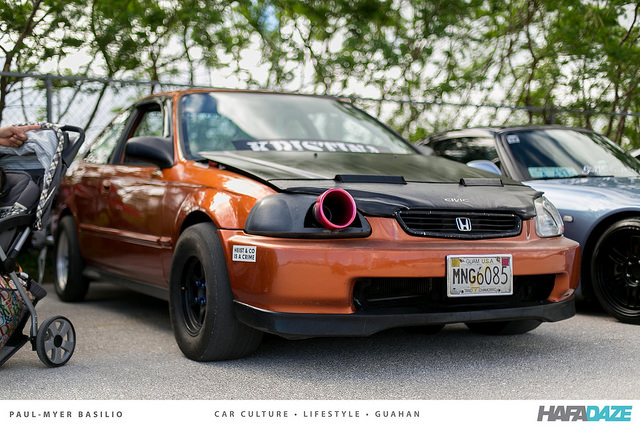 Gajo & Sons race cars. Correct me if I am wrong, I believe the H2B Coupe ran a 13.4 before he had to leave for an emergency.  The S2K on the other hand broke on the track but was up and running the very next day.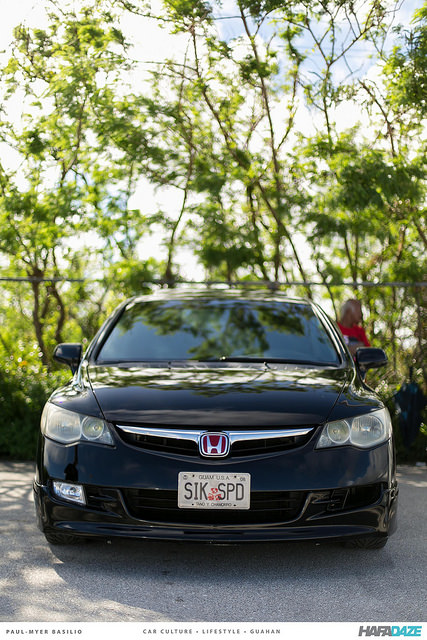 Jun Magbanua's race car turned daily driver.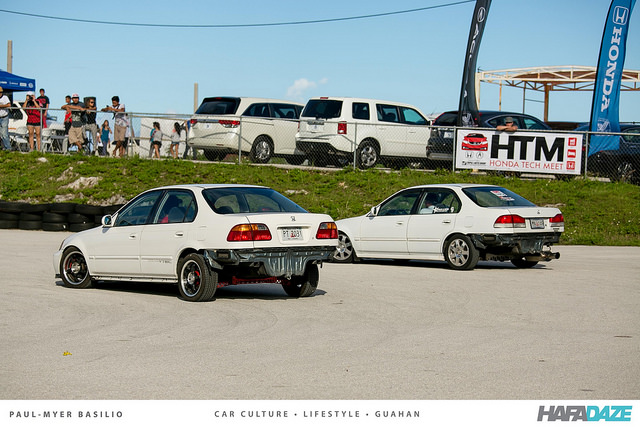 B16B on the left, B16A on the right.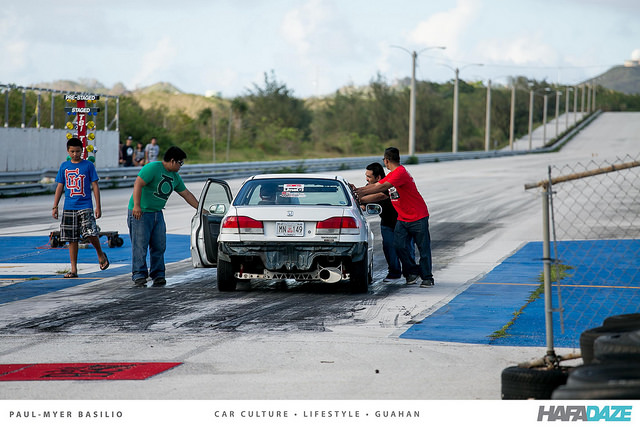 VHT victim #001.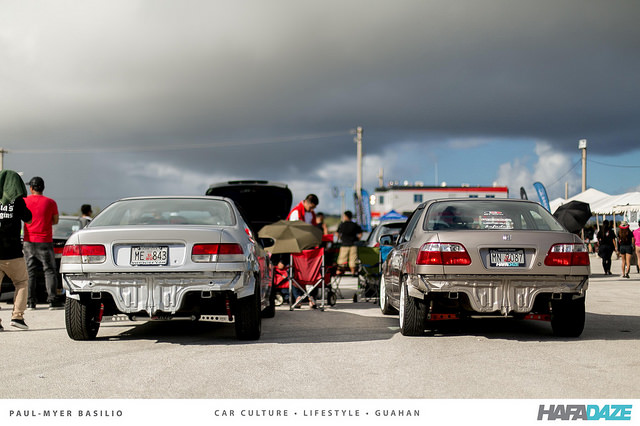 #teamnorearbumper. Team Ghost-Art's GSR swapped sedan to my right.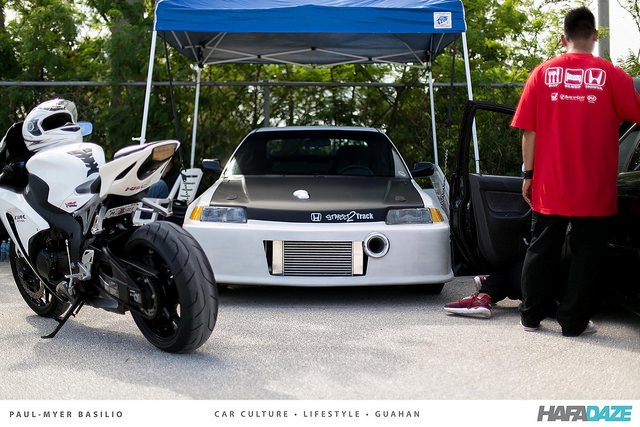 Ray Estioca's turbo CRX giving the track some time before it rips it up.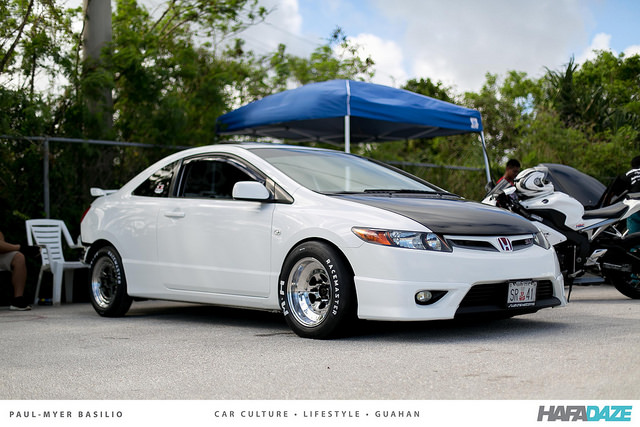 My favorite car at the event- Pete Duenas' all-motor Coupe on fresh as they get Exospeeds and Racemasters.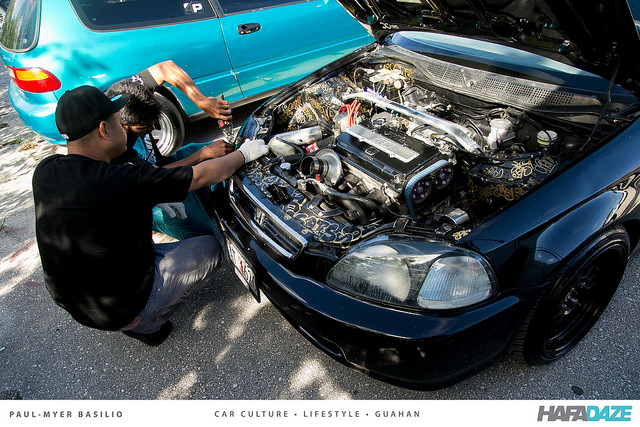 Pete and Ron making some adjustments to Ron's Civic.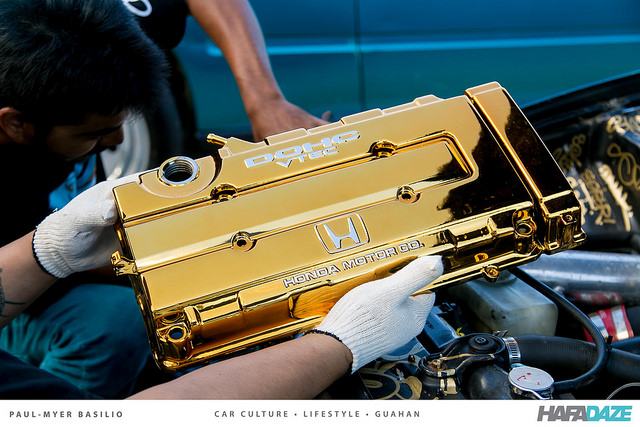 24K!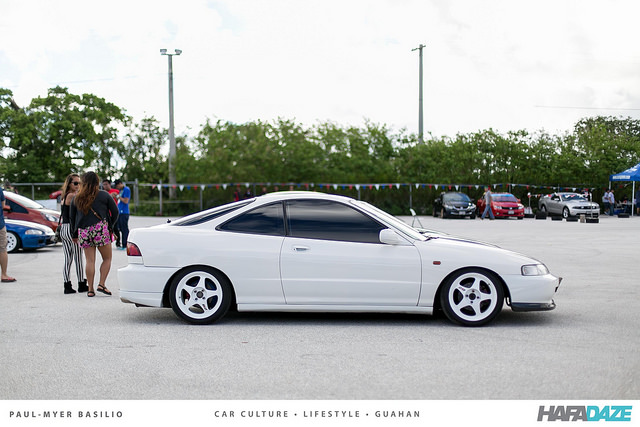 Clean JDM converted DC on Regas. This car was right in front of us when it left a puddle of fluids on the staging line. VHT victim #005.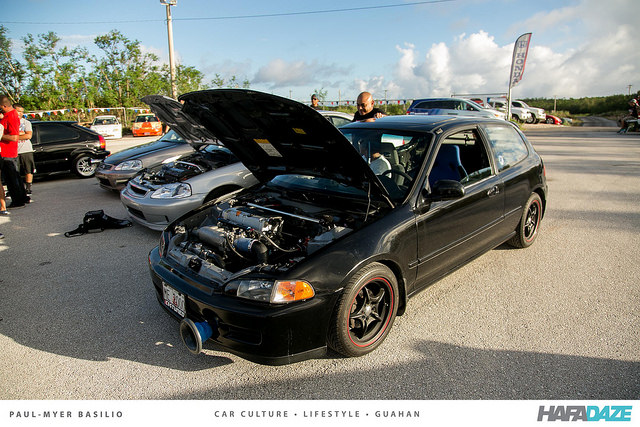 My kuya JD San Pedro's K-EG on Mugen RNRs.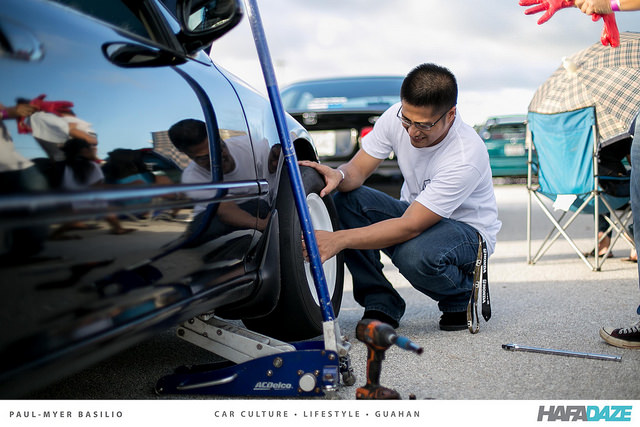 Time flies when you are having a blast! All smiles here for Journey Beltran as he mounts JD's Lensos.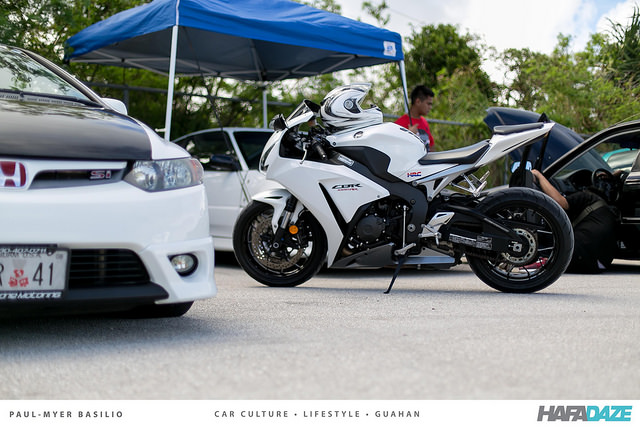 My other favorite Honda that day- Archie Reyes' CBR 1000.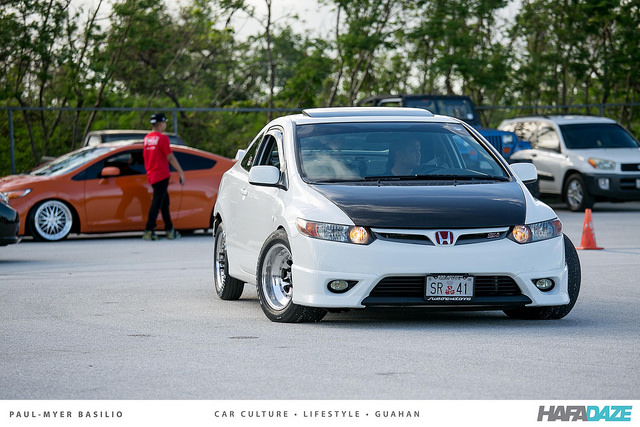 Peter exquisitely making his way onto the strip.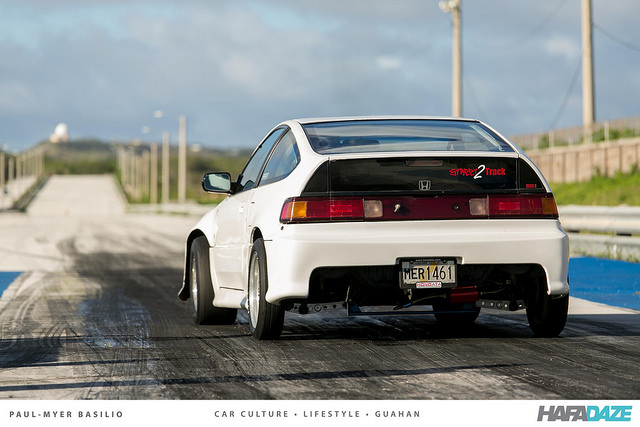 Ray didn't hit his usual 11 but did take home the quickest ET award for his 12.2 @ 116~118 while simultaneously cracking his turbo manifold. Street2Track Clothing, LV reppin'!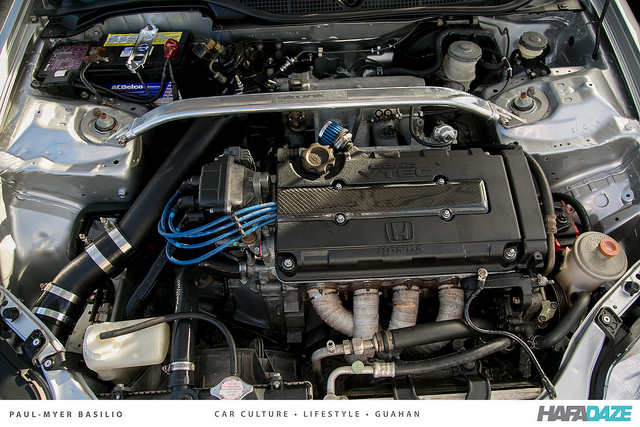 BAE with her top off.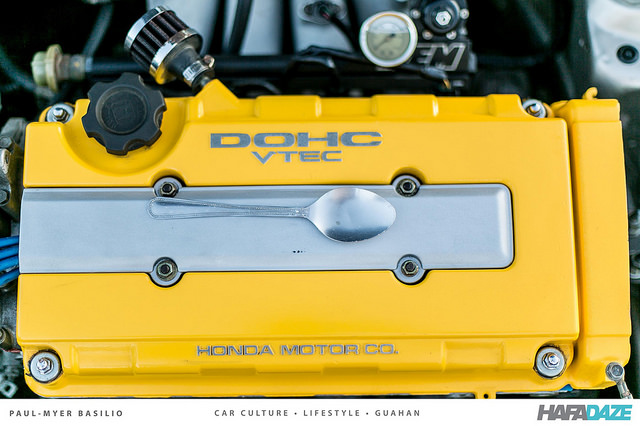 Kutsara!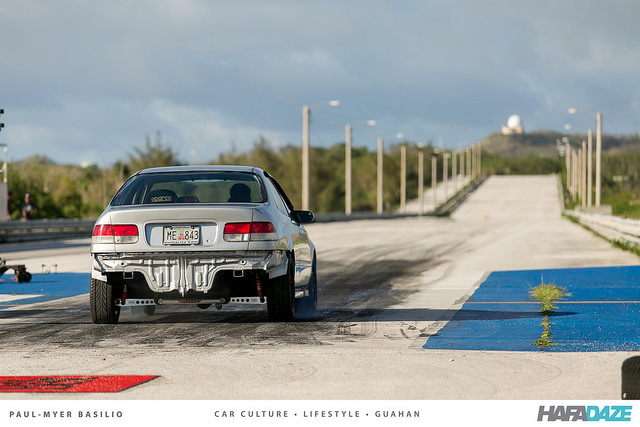 Shake down.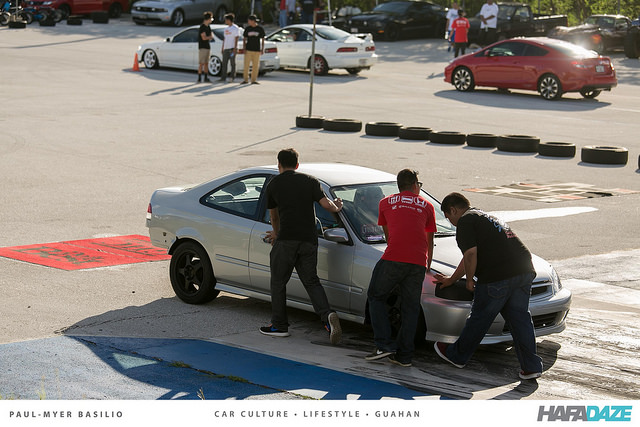 Literally shook down into pieces lol. VHT victim #xxxx.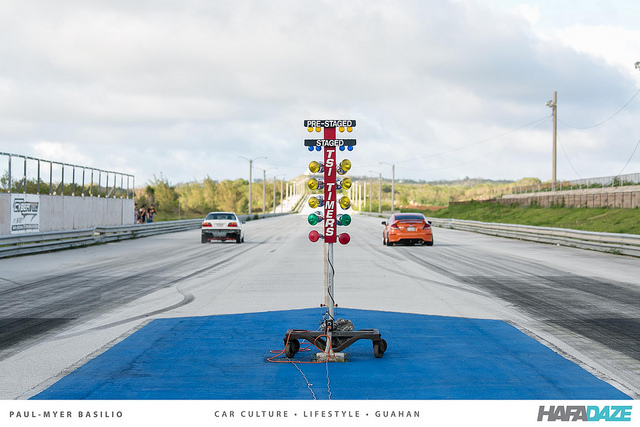 Oh Christmas tree, oh Christmas tree..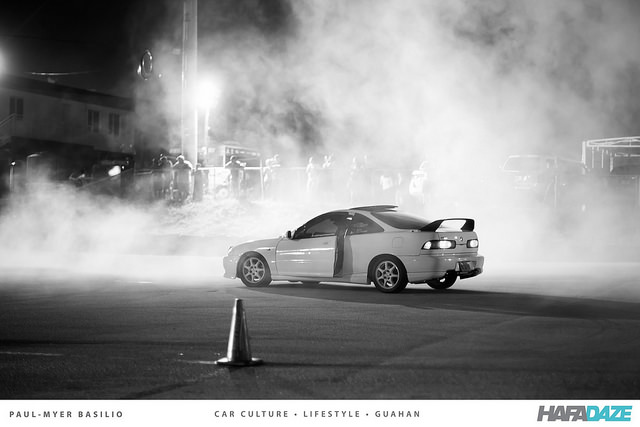 Whatchu know about dem clouds?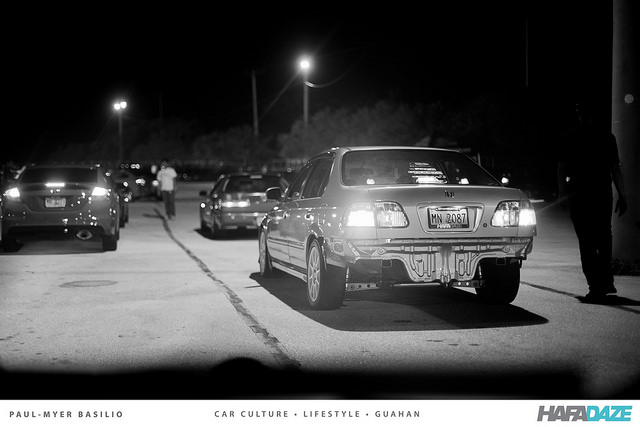 Can't closeout today's coverage without throwing some love to the fam. Withought these people, making it to HTM would not have been possible. Gotta give thanks to Art Quejado and Novelle Rosello for being my main wrenchers and assembly team on and off site (they were so determined to have my car run down the track that they even swapped out my axles at the pits after I snapped them during my first launch), Art and Novelle's families for the food, garages, and support during the whole build, JD San Pedro for the platform, powerplant, and parts, Journey Beltran for the trouble-free troubleshoots and valued company, and Eric Hocson for putting up with me and my picky ass when the car was in for paint. Way to go, team!
Shhshooot!
-JME