I remember chiling at Cowboy Ninja in Tumon one weekend when I met up with Tom Akigami of UpshiftEnt… He brought up the idea of getting some help in planning a car show at the almost or just finished at the time oval track the Guam International Raceway. This was maybe a year or two ago or more… I can't recall exactly but it was quite awhile ago because it was even before we had the opportunity to host the first AutoFiesta. Let's just say that his vision came to fruition in the form of Slammed Society Guam – with lots of hard work from all our island's enthusiasts and all the sponsors including Upshiftent, AN Films, Illest, and Fatlace. This coverage we have here is a little late, hence the "Guam time" but hey – better late than never, nai! Special thanks to Guam photog-extraordinaire Jason Cabigting for providing these shots.
There were a whole bunch of cars that came out to Slammed Society Guam aka SSGU – all in different flavors… Let's start out with one of my favorites from the show, Marvin Delos Santos' Lexus IS350: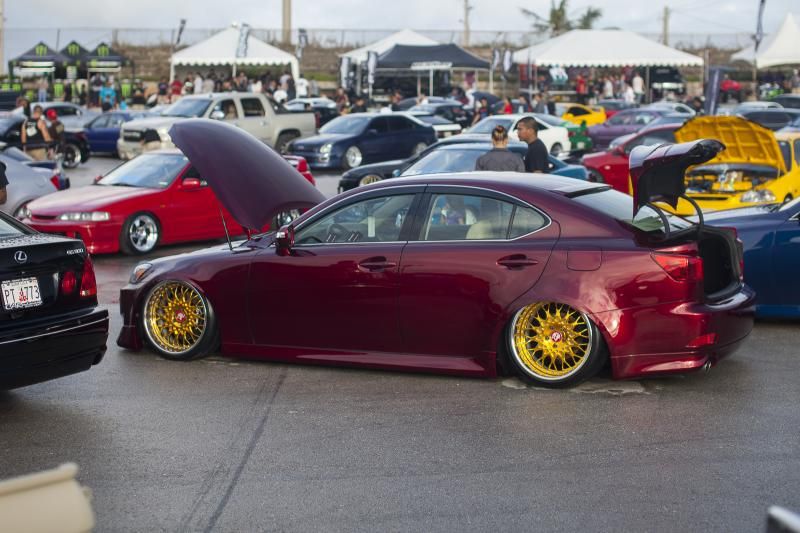 Marvin pulled out all the stops for his complete make-over… New candy paint, Airrex air suspension, and those gold faced VIP Modulars. His car caputured everyone's attention all night long. He ended up taking home 2nd Place in the selection of VIP cars that came out that night. The judging at SSGU was a little different from the norm, since Slammed Society is supposed to be more of a "meet" than an actual competition… I personally like the idea of all cars being eligible and not being "categorized" when entering the show or meet or whatever to take home an award. It sort of takes away the pressure of the competition and gives the feeling of everyone being there to show their love for the culture. That's just me though. haha
Matt Gumabon's Mazda RX which is the same car that we used in the pre-AutoFiesta hype video last year. Love seeing this car because no one fixes these up here. He took home 2nd place in the track category and also 3rd place in the slammed category with the blue S2K you see peeking in the background. Since then, I think he's sold or is in the process of selling both cars to make room for an Evo X.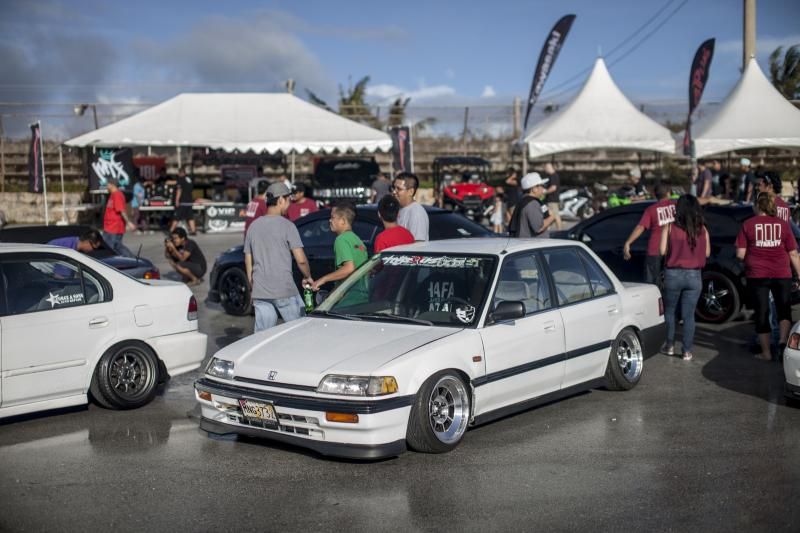 Honda heads were out in full force, including this Honda Civic EF from Toyz R Us.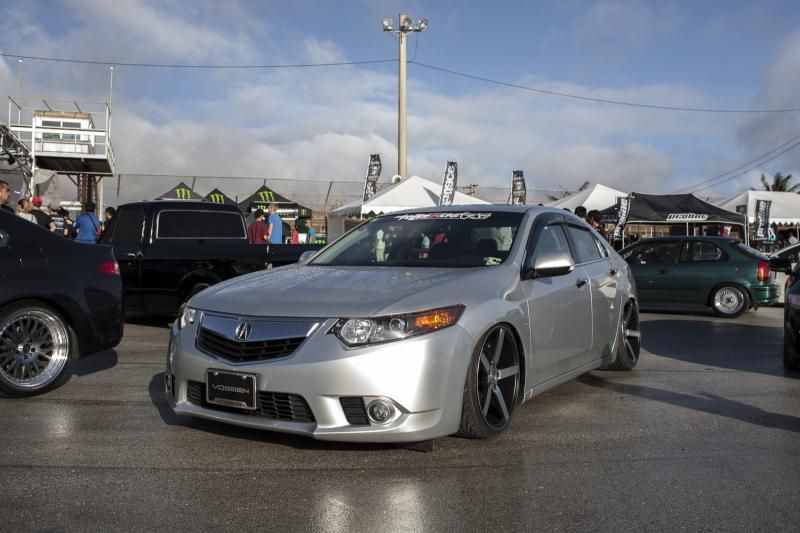 Jed Espino's Acura TSX on Vossens also representing Toyz R Us.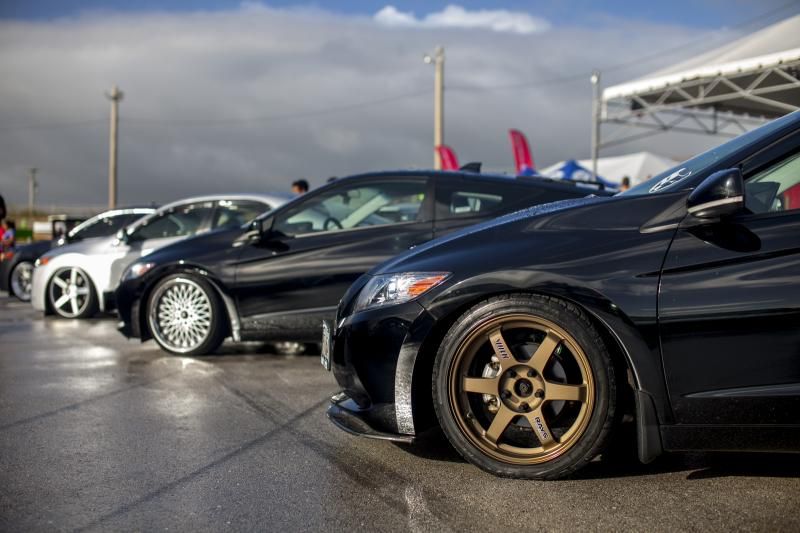 A pair of matching black CR-Zs also from you guessed it… Toyz R Us. At the end of the night, they took home best crew as they rolled deeeeeeeeeeep. I think they took up two whole rows on the oval grounds.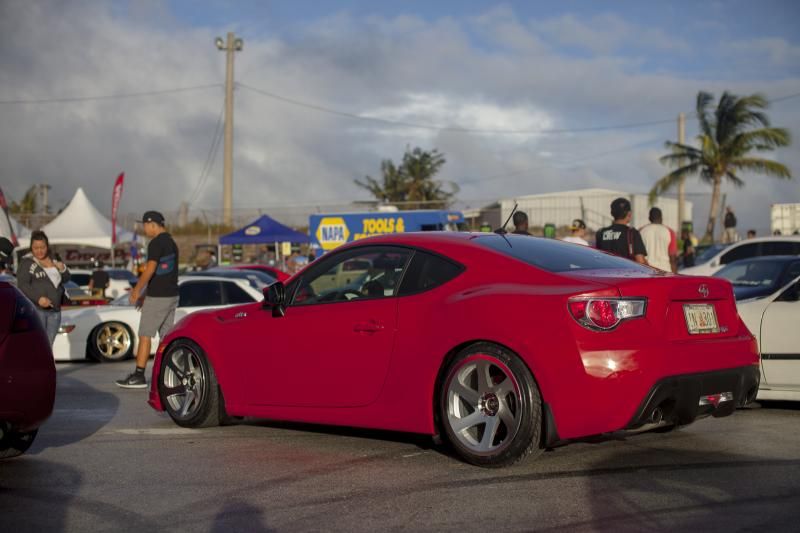 Bing's clean FR-S on some 3SDM wheels..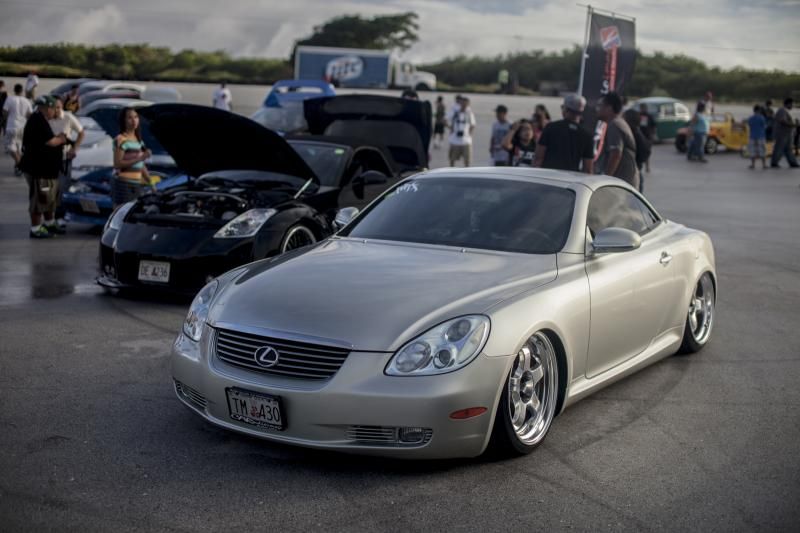 John Borja laying frame with his SC430 on Work Meisters which I believe is on Ksport air.
Manny Aquino's simple 240 which took home 2nd place in the slammed category… He probably didn't think he'd win anything because he wasn't there to claim his trophy when winners were being announced. I had to Whatsapp all my 240 peeps for that info. 😉

Tamagos Racing 2Jz-powered Celica. Can't wait to see this thing finished and burning rubber down the drag strip.
What's a car event on Guam without the homies from Team Abunai? Here you see Matt Ramos and Roswell's 240s both on Volk Racing GTCs.
In addition to the car showcase, some of the island's best artists battled in a graffiti competition sponsored by our brothers at Opake…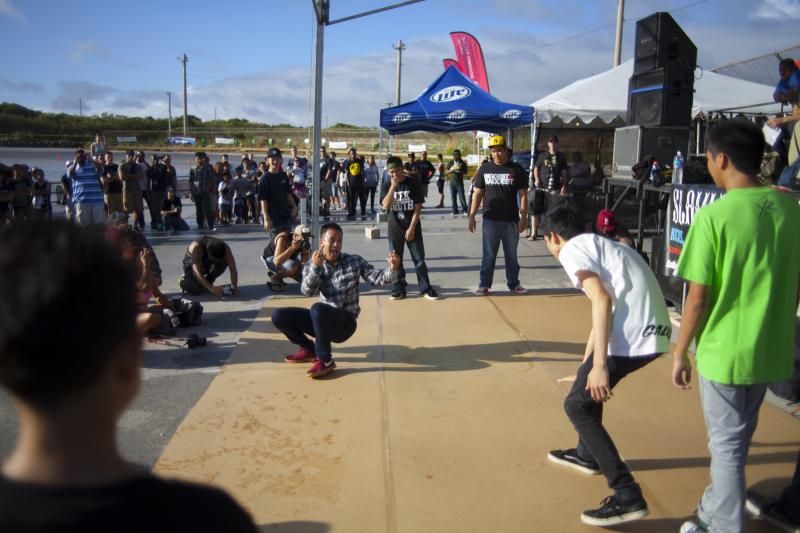 B-boys also came out strong… Check out our instagram @hafadazeguam to see some sick footage of 2 guys who weren't able to compete during the day but killed it at night… You're gonna have to scroll down a bit but trust me you don't wanna miss it!
Tom Akigami also debuted his Rocket Bunny 240… Beautiful build which I think isn't 100% completed yet.
Too clean…
Not gonna lie.. Wish I knew more about these bikes to make a comment about them. Like I said earlier, lots of variety at SSGU.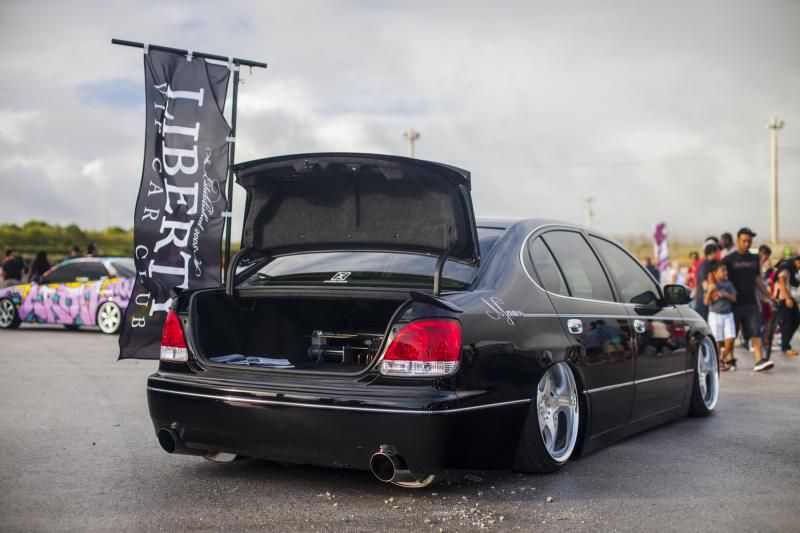 Dennis "the internet celebrity" Tangonan's Junction Produce themed GS300 which took home 3rd place honors in the VIP category.
For those who attended, it was pretty much a wet night but that didn't stop people from enjoying the show put on by some of Guam's best drifters. Check out that crowd braving the rain.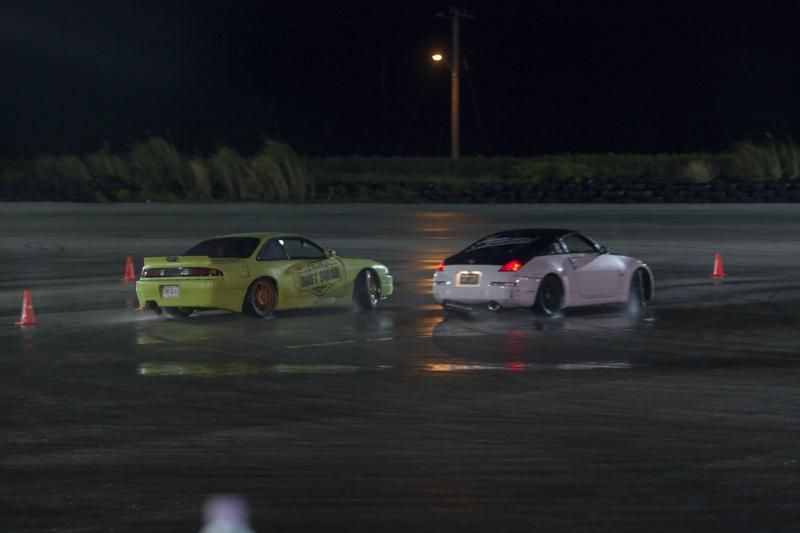 Many great battles that night… Drifting has improved so much on Guam the past couple of years.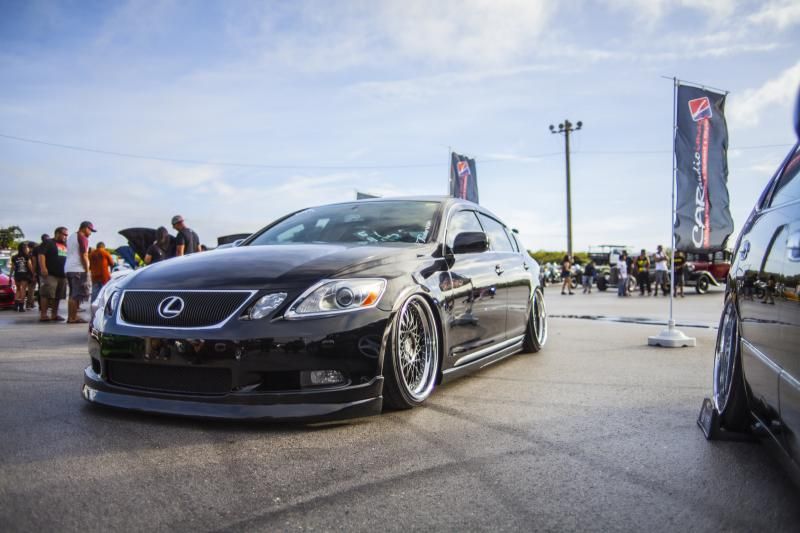 Last, but certainly not least, Bert Delos Reyes' Lexus GS430 aka "LOWLYFE." I was really excited to see this car as word got around about his build with teaser pics on the net and whatnot in the weeks prior to SSGU. It has pretty much everything covered and would probably rival any stateside build. It was pretty obvious early in the day that Bert's car was one of the frontrunners for the Best of Show award, which it did end up taking. I think I came back to the car like 3 times just to look at it all the details again… haha. Props to Bert, the MTX crew and Caraudioimage for putting out such a high caliber build.
Despite the inclement weather, Slammed Society Guam 2013 went down as one of the best car shows Guam has had. The turnout was amazing and it was action packed all night long. I really wish we had more pictures to share with you because there were soooo many other builds and details that Jason wasn't able to capture. I understand the show was so successful that the next Slammed Society has already been penciled in for December 6, 2014. Keep it locked here on Hafadaze as you know that we'll be there for sure!!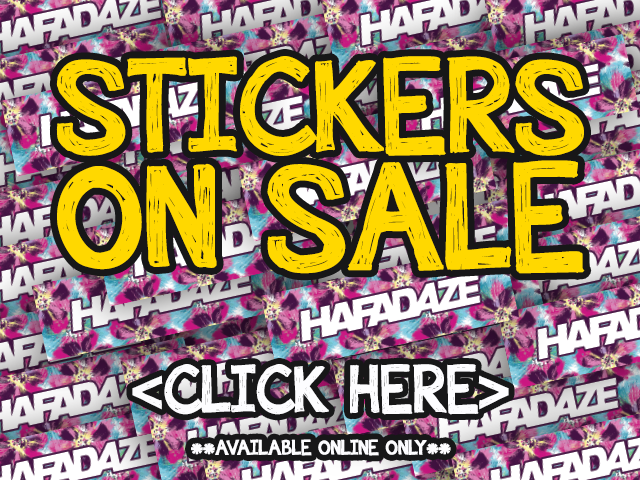 Also, we've been getting many requests for where can I buy stickers???? Click the picture link above to get some! LIMITED QUANTITY so get them now before they run out!!!
Thanks for reading! Esta.