I apologize for taking so long to post up more coverage of the 5th Annual Triple J Honda-tech meet… Things have been so busy with work and life, I just couldn't find the time or motivation to get something up. Not like anyone actually reads what I write about… or cares… lol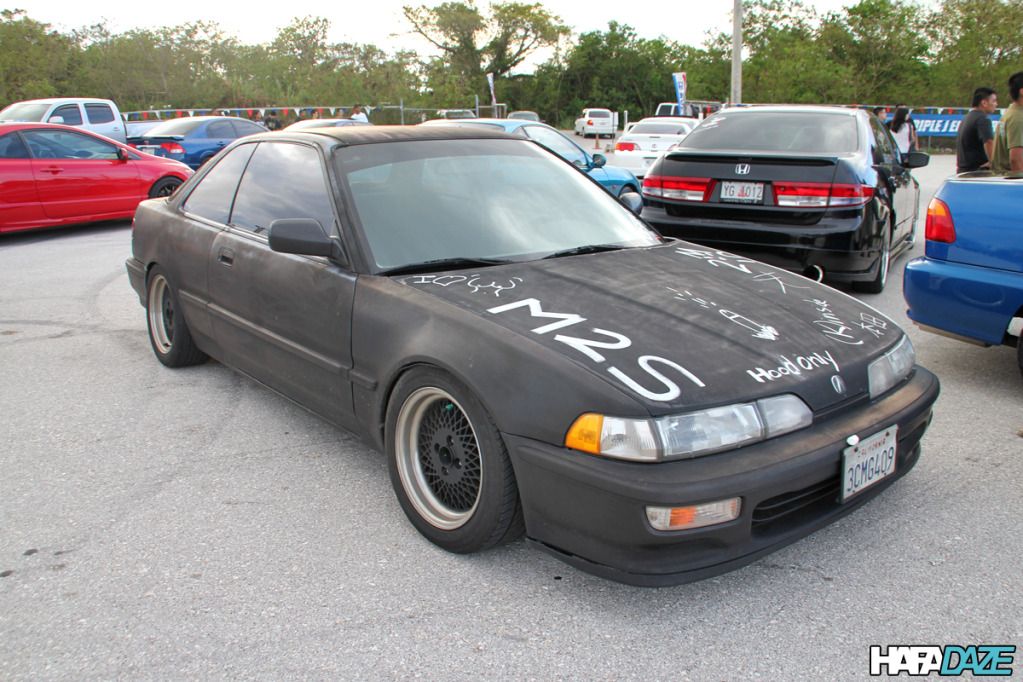 I ended part 1 with what I believed to be one of the best paint jobs at the show (the mango 4dr Civic)… So it's fitting to start with one of the worst paint jobs… haha. This Integra belongs to M2S~David. On the positive side, if this car was at the USDM Jam show in Japan, it would probably win as is. 😉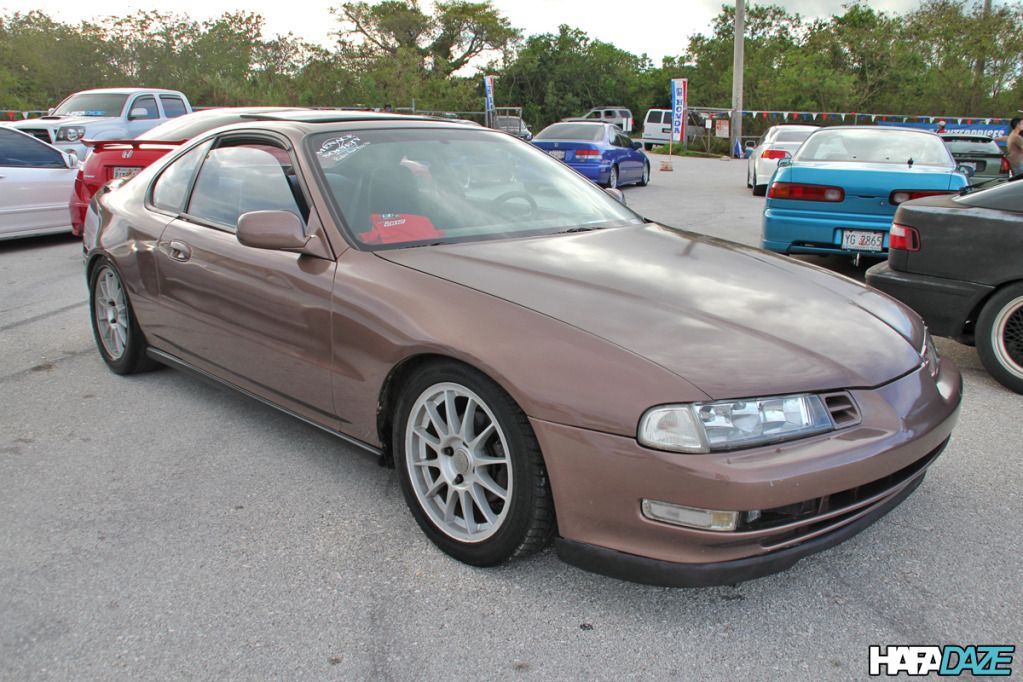 M2S~Connor's Prelude – He's the youngest member of the Menace 2 Society car club and also recently graduated from Guam High School. Congrats bro!
Don't know who owns this… But I believe its RHD swapped?
Clean Hatch…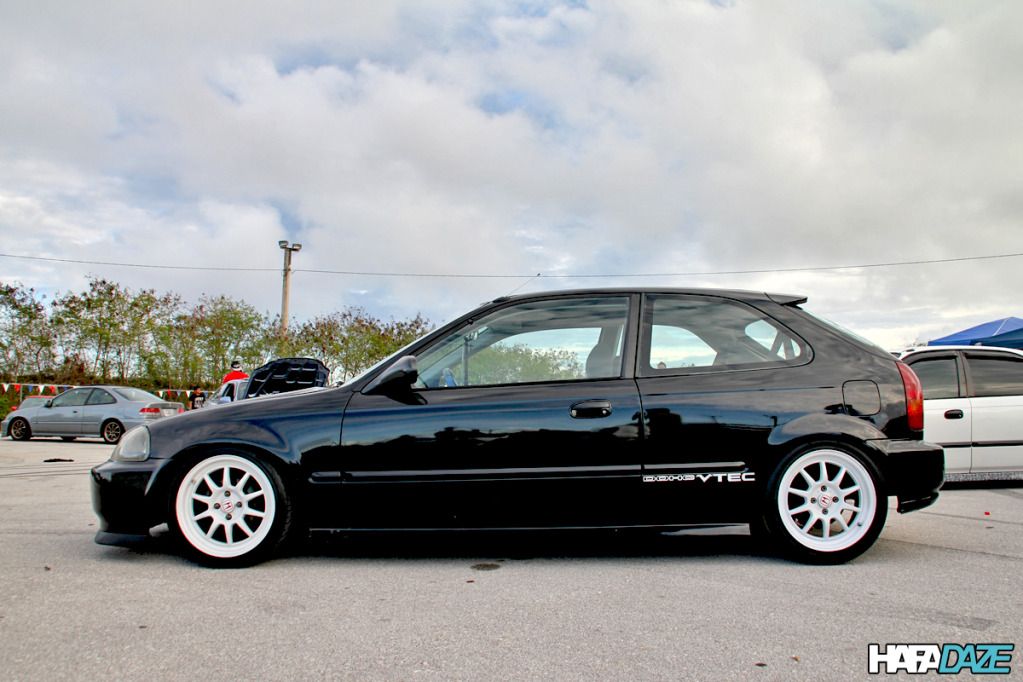 and another one…
and you guessed it… Another one. This particular one belongs to Marvin from Guaranteed. When he bought it, the car looked like it was ready to be driven to Ordot Dump. Big change! Props man.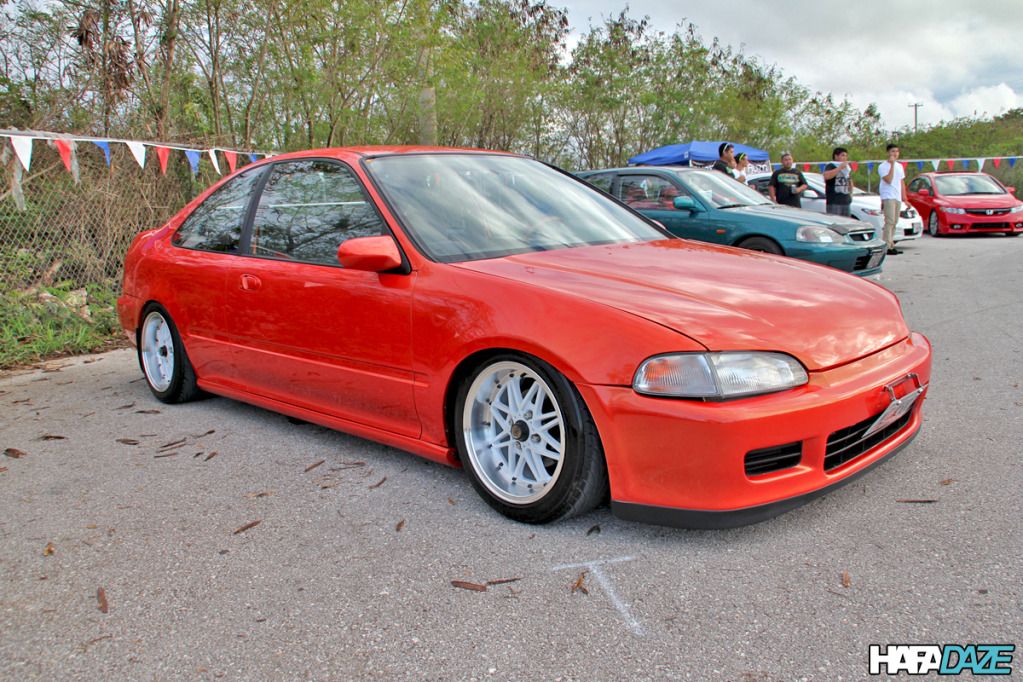 Another clean Civic from the Guaranteed crew. Remember back in the day when people used to call them Team Skittles? Well, looks like they're living up to that name again. Fresh paint after fresh paint!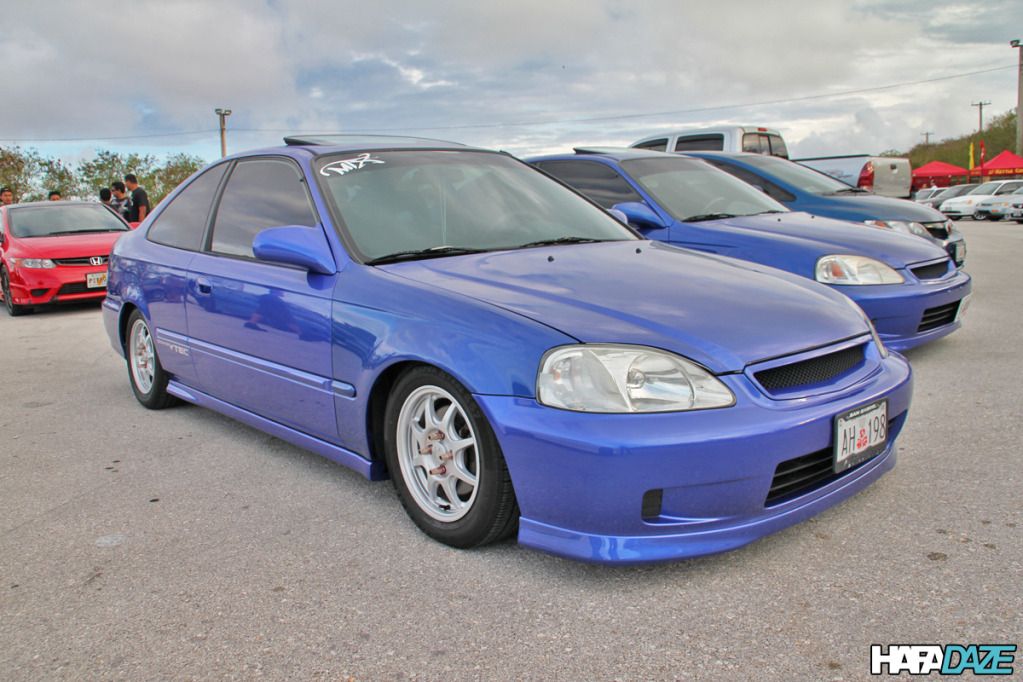 MTX~Jorge brought out his SI that day too.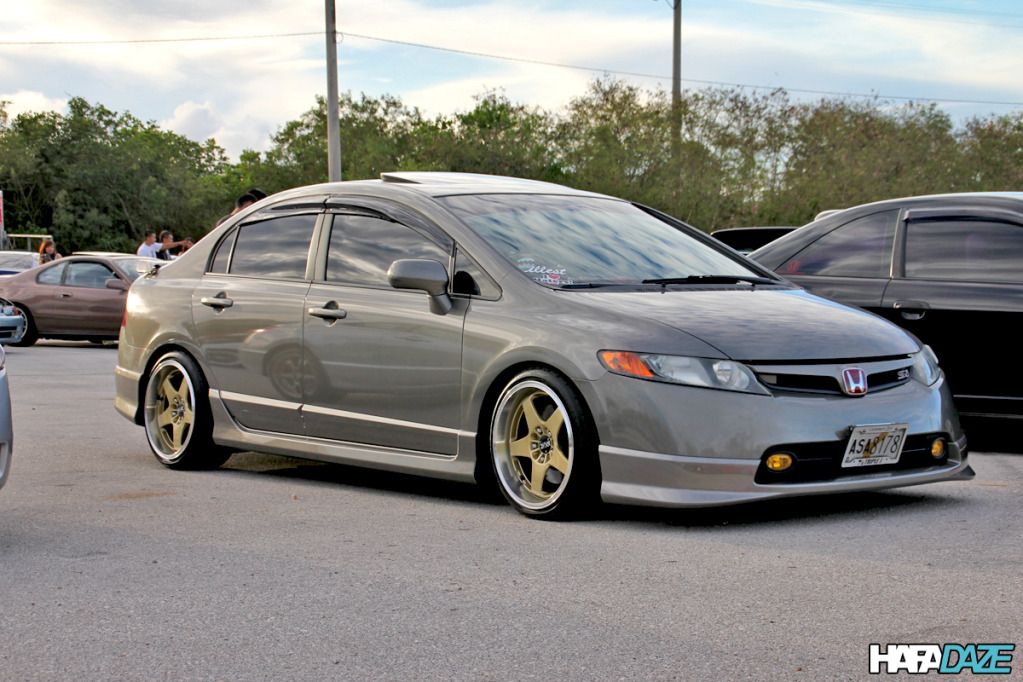 8th-gen Civic SI owned by "Marlon."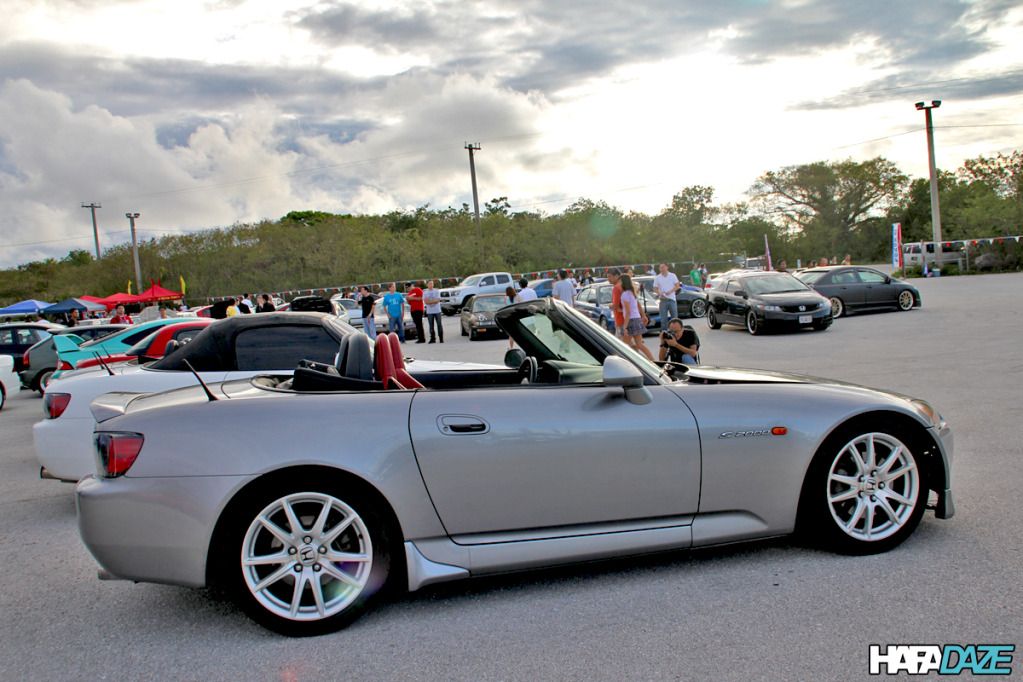 S2k that I think won some type of award… (based on my Facebook snooping); I could be wrong.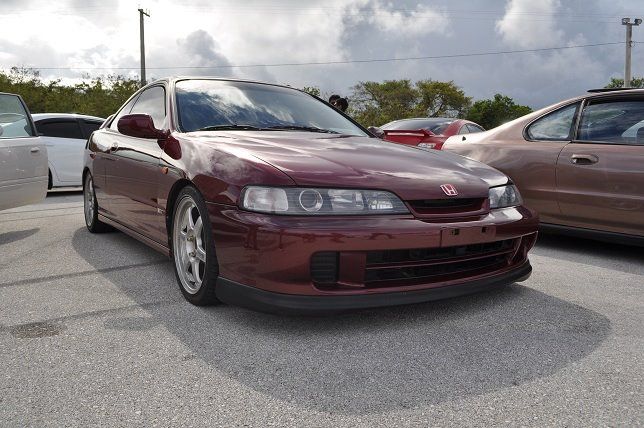 You'll notice that the next couple of pics have no watermark on them. These were pics I pulled from M2S~Dan's Facebook uploads of the show… oh and that's his Integra up there. Thanks prim.
Journey's EK20…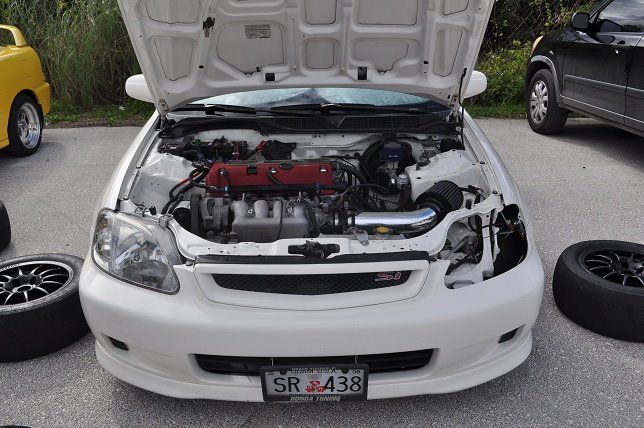 Must be nice.
I have no clue how the exterior of this Integra looks like… but the bay looks nice.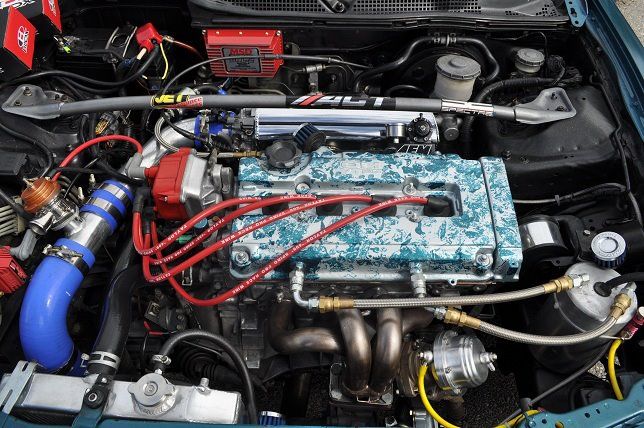 Here's a closer look… Sucks that I didn't get to check out all the cars and/or see them run the strip.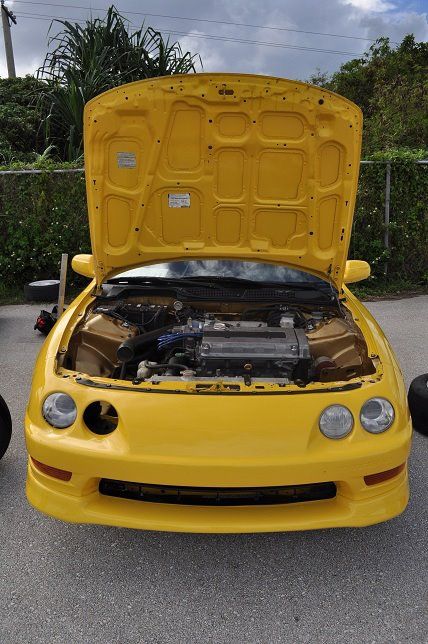 Last one of this Integra in phoenix yellow (G.O.A.T) Honda color.
I really wish I had more coverage to share with you guys… but as I said in part 1, time was extremely limited. Thanks to all the event attendees and sponsors… Let's hope Triple J continues this again next year! Shooooots!