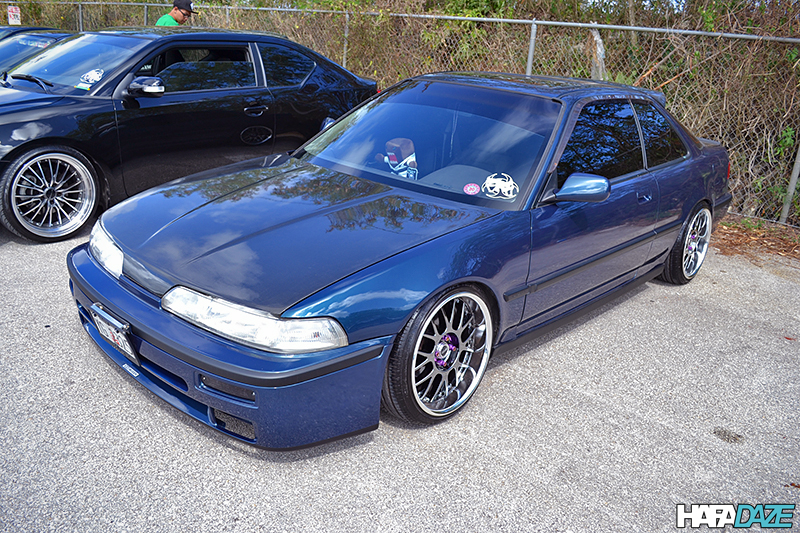 TRU~Ralph's Integra at Smokin' Wheels Autofest
It was once again an action-packed weekend at the Guam International Raceway in Yigo as The Smokin' Wheels Event took over the backroad compound. Several events took place over the weekend, but we here at Hafadaze were particularly interested in the Smokin' Autofest car show event. We had been planning to attend this event ever since it was announced. Irwin was hoping to debut his completely redone Integra, but wasn't able to finish it up on time. Jaime was planning to bring out his Integra as well, but he had a mishap on the road just days before the event so all we were left with was my Tacoma. I decided to go ahead and search for someone to help represent HFDZ at the event – and it turned out to be someone pretty-well known in the community – Rex Deseo and his project R32 Skyline. He represented extremely well – taking 1st place in the drifting competition and attracting many more spectators at the Autofest car show itself. As a matter of fact, I was sitting at the HFDZ tent and some girls came up to me asking if I was Rex… I'm thinking they wanted his autograph or something! haha. Irwin just got done taking some fancy pics of the Skyline, so be on the lookout for it on here soon.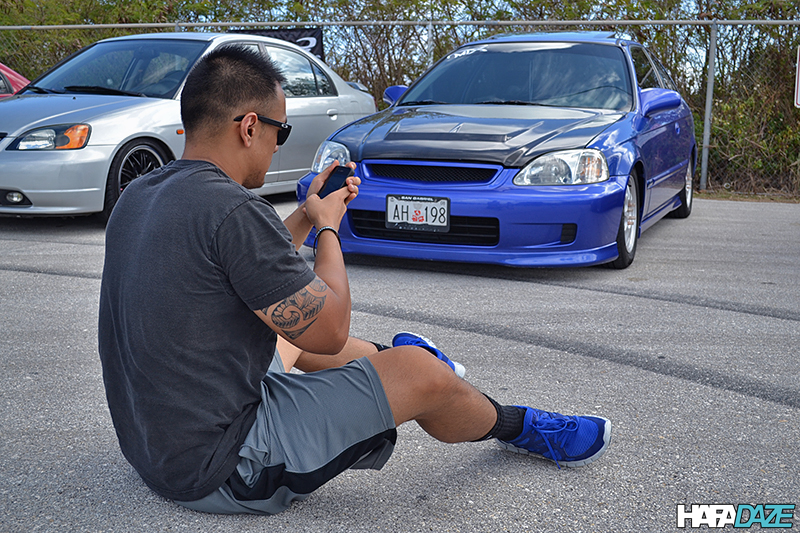 We were there setting up around 2pm and with the help of Chris Delfino and the Car Audio Image crew, we were able to get everything settled fairly quickly. If you follow us on either Facebook or Instagram, you'd know that I was posting pics as the event was taking place. I thought it would be cool to do something different with the event coverage this time; if you actually scroll down to the bottom of the page, you'll find the Instagram feed (you can follow us @hafadaze). Most of the guys that were setting up their cars were probably thinking "who the hell is this idiot taking pics of these cars with his damn cellphone." haha! I actually was trying to save the pics and write something up with them but it would just be wayyyy too much work. So the rest of today's coverage are actually Jaime's shots since Irwin was out for the day doing wedding work.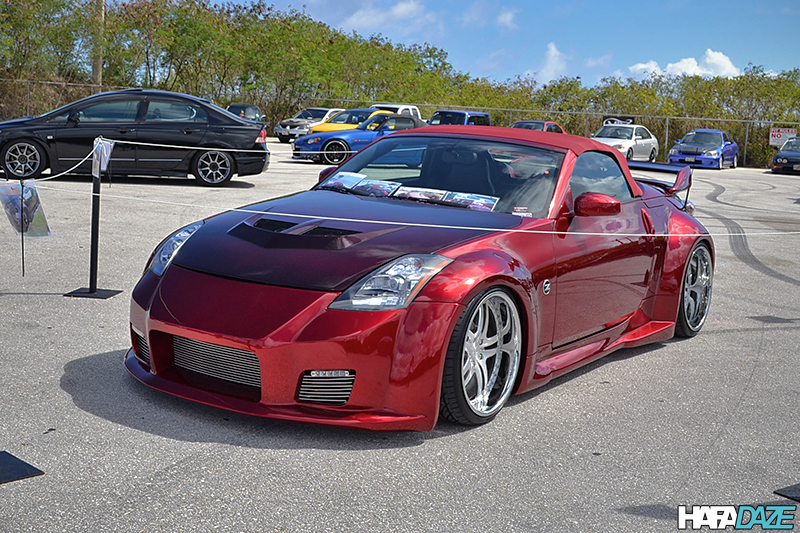 When these big car shows come around, I always look forward to see cars that I haven't seen before… perfect example would be this 350Z. It ended up taking 1st place in the 2Dr Wild category.
More candy… Love this Tacoma. It was just in the show and shine area but I think if it entered the competition, it would have definitely went home with something!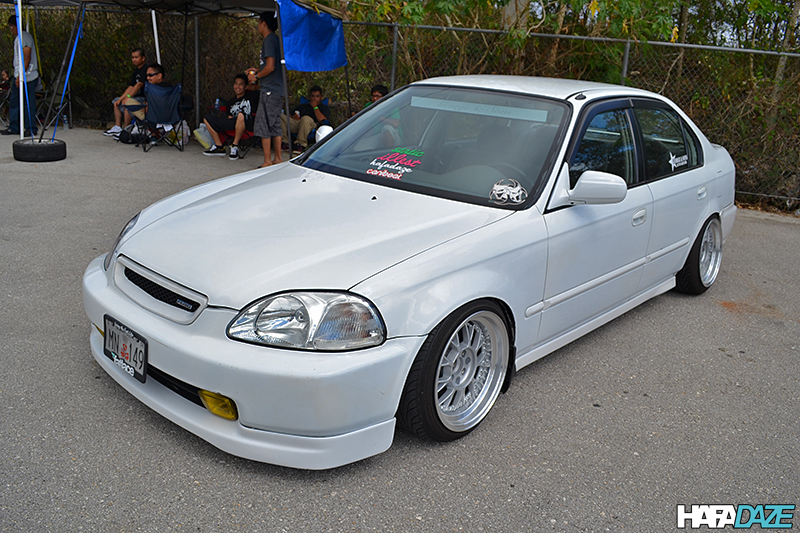 TRU~Jed's Civic looking real nice with the new front end setup… and still rockin' the OG HFDZ classic sticker! He ended up taking home Illest show and shine car.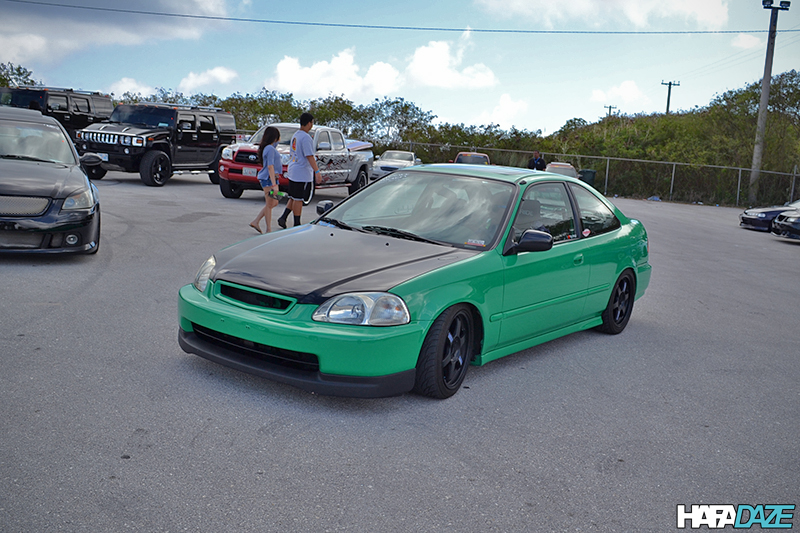 M2S~David rolling in his ITR-powered Civic. He recently installed some new coilovers on it and closed the wheel gap he previously had. Looking way better now man!
I ran into Anton from AN Films who rolled in for a bit with his Beemer.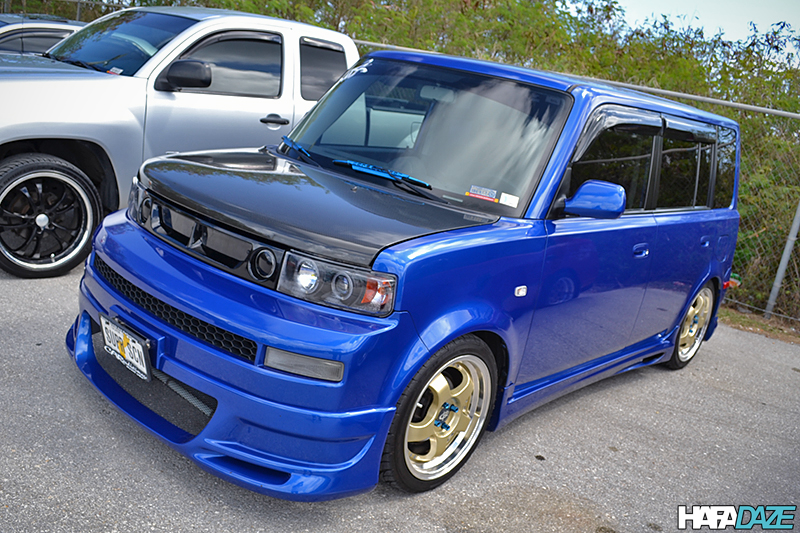 John Baza's multiple trophy winning XB.
He brought it out once again just for the love of the scene. Cool story – later in the afternoon he moved the car towards the main entrance area near our tent and Upscoot Guam. We were chit chatting for a bit and some ladies and their kids came up to his car. The kids were excited to see what he had and like the perfect gentleman, he opened the door wider and was basically inviting them in to discover what was inside. I really thought it was a classy thing to do for those kids as I've seen other car owners do differently. Good stuff man! We need more people like you!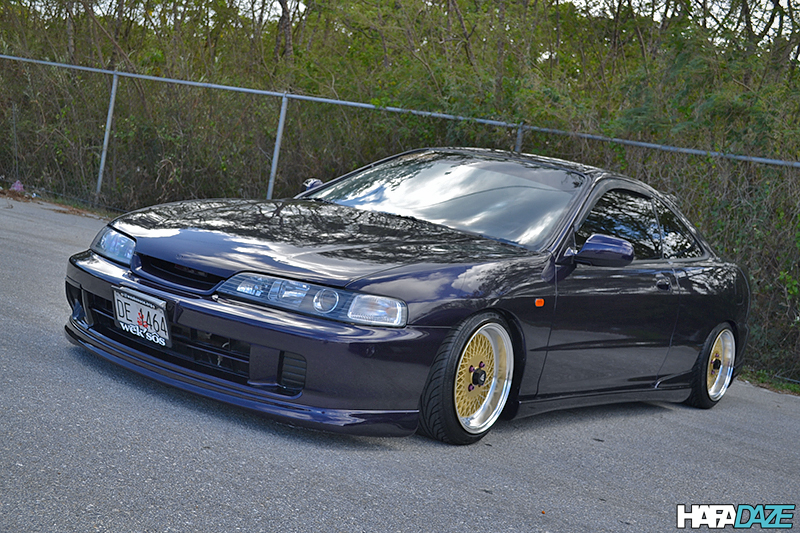 "mehea87" 's Integra. Found the owner of this car on Instagram!
MTX~Bawar's Civic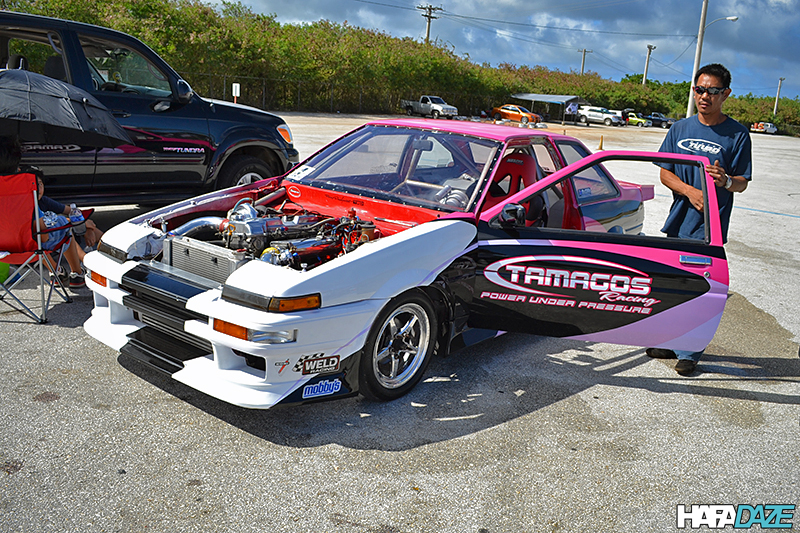 Tamagos Racing Corolla. Saw this thing run and lecheeeeeeee it's faster dan fasssssss!
Got a couple more pics to share with you guys later in the week. Thanks for checking us out! Shoots!