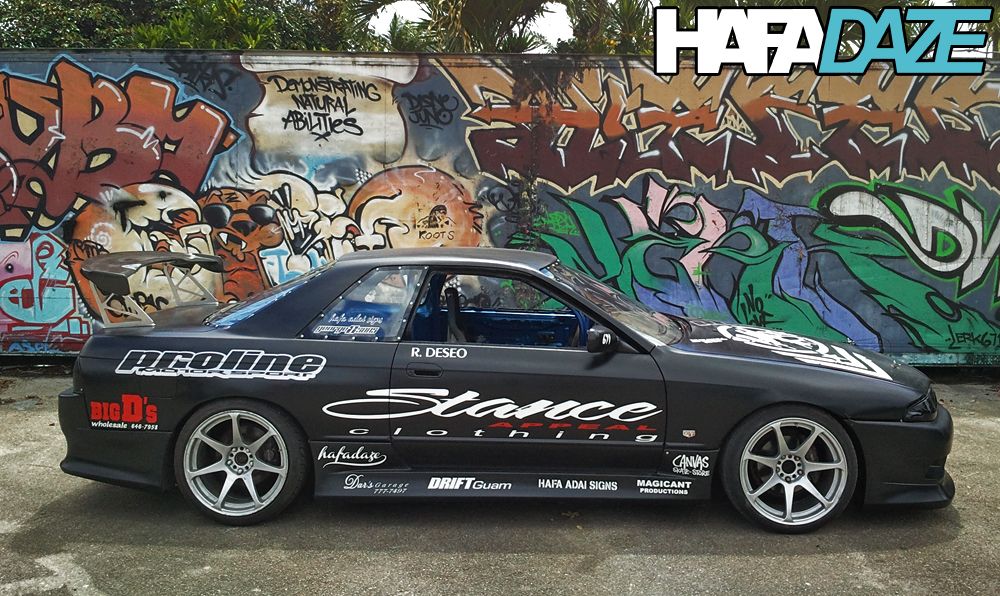 Not much to say here since most of you guys probably know already… Check us out at Autofest during this weekend's Smokin' Wheels event at the Guam International Raceway in Yigo. I'll be there with my Tacoma and Jaime should be there with me as well. Be sure to drop by and check us out. We'll have our tent up again with some stickers and shirts for sale if you've been wanting to pick some up. Rex Deseo's R32 Skyline will be out in full force representing Stance Appeal Clothing as well as Hafadaze. I've been following his build-up of his drift machine on Facebook and it's come a longgggg way. This is how it looked when he first got it….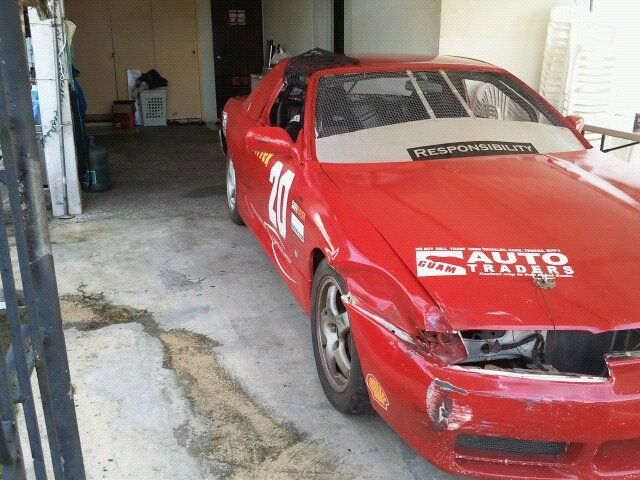 Big change! Good stuff. I'm hoping the car makes it out of the drift comp in one piece as Rex has already been called "The Destroyer." lol
Here's all the information on Autofest….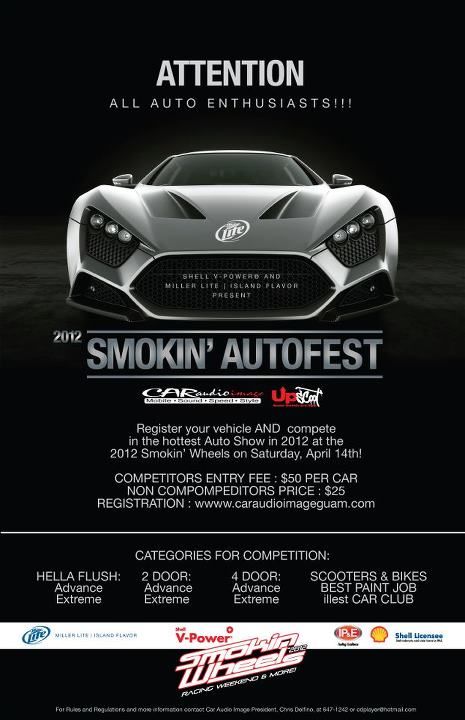 Last day for registration is Friday the 13th 2012 5:00 pm
All vehicles must be present at event site at 12:00 noon, No later than 4:00 pm April 14,2012
Show starts from 6 PM To Midnight
Competition Cars: $50.00 + (2) Complimentary Entrance Tickets
Non-Comp Cars: $25.00 + (1) Complimentary Entrance Ticket
Car Show Categories:
HellaFlush Advance
HellaFlush Wild
2 Door Advance
2 Door Wild
4 Door Advance
4 Door Wild
Scooter Show and Go
Illest Car Club (Most Entries/Via Team)(Cars,Motorcycles,Trucks or Scooters)
Best Paint
Best Show SUV/Truck
Advance Criteria : Mellow Setup (Wheels/Paint/Minor Modifications)
Extreme Criteria : Full Blown setup (Everything You Can Buy)
Non-Comp Criteria : Just Want to Show Off Your Badass Ride
See you guys there! Shoots!