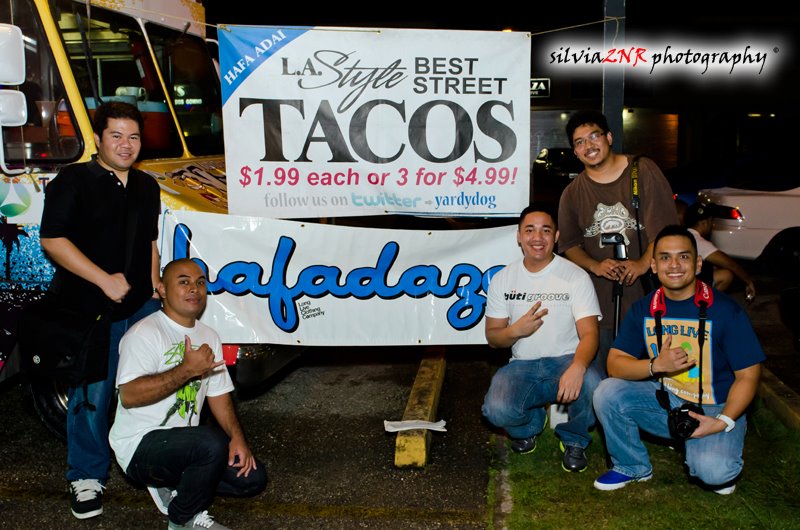 Exactly one year ago, the HAFADAZE crew was gearing up for the launch of our so called website. We had pictures ready to go, articles written up, and just a whole bunch of ideas that we wanted to try out. So many great things happened in 2011 and we're hoping for many more of them in 2012!
Thank you to all those who attended the GU'NITEZ. Thank you to all those on Guam and worldwide – who rock our stickers on their cars, chick's car, grandma's car, and chakmak's car. And of course thank you to all those who continue to read, visit, and support our website!
I thought it would be a good idea to do a year in review of what we have covered over the course of the year… but most of the crap was about us so I didn't think anyone would care! haha. So instead, I decided to go ahead and do a FAVE FIVE list of the Top 5 cars that came out to our series of GU'NITEZ in September-October. For those who were there, you may remember that the turnout every week was incredible. There were so many cars that came out. I loved all of them (especially the ones rocking the HD stickers! ;))… but the following 5 + 1 honorable mention (damn it was hard to pick 5, trust us!) are the ones that we didn't mind seeing again… and again… and again.
#HONORABLE MENTION: Timothy Kautz's Honda CRX
(Words by: JME)
When Tim Kautz pulled up in his CRX, formerly owned by race legend Clint Medina, nostalgia of all the 1320 good times I've been apart of or have heard of quickly rushed my temporal lobe. At first I had no idea who owned it, where it came from, or what it had. I noticed a Bisimoto header and pulled a bit of info on it from the owner. The next thing I knew, Tim threw me a list of mods that could have totaled everything I spent during my whole auto experience into his powerplant alone. Everything from machine work from JG Engine Dynamics, the popular BBK SS intake manifold, Innovate air fuel reader, forged crankcase goods, and so much more. Its exterior isn't really my cup of tea, but I bet it can sure make a fool out of a pretty ride. I haven't heard if Tim has clocked the CRX as of yet, so I am really looking forward to what it has in store for the 2012 season.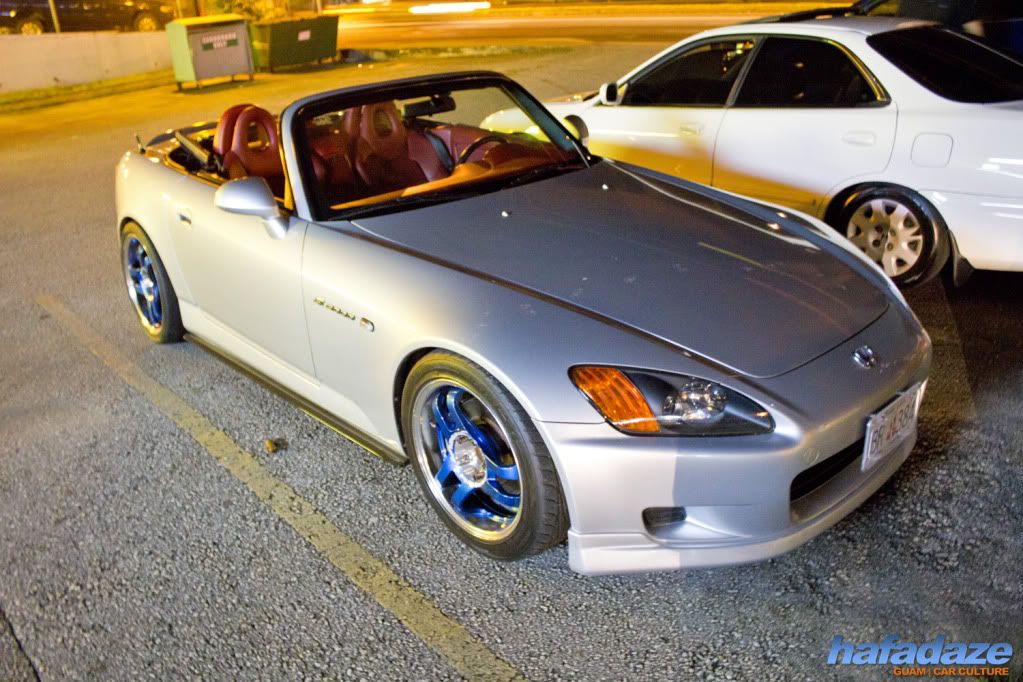 #5: Jung Kim's Honda S2000
I go apeshit over Jung's S2000. I've always wanted to have an S2K to mess around with – but the timing has always been bad. He's had it for sale on Dragguam for awhile now – even as he continues to add mods to it. I admit, I was one of the many people who told him "serious buyer" and then flaked out… haha. Can someone please buy this damn thing already?! The thing I absolutely love about this car is it's simplicity. There's nothing crazy about it… Just a bunch of clean, tasteful modifications. He also attended all 3 GU'NITEZ sessions. That's extra credit right there! 😉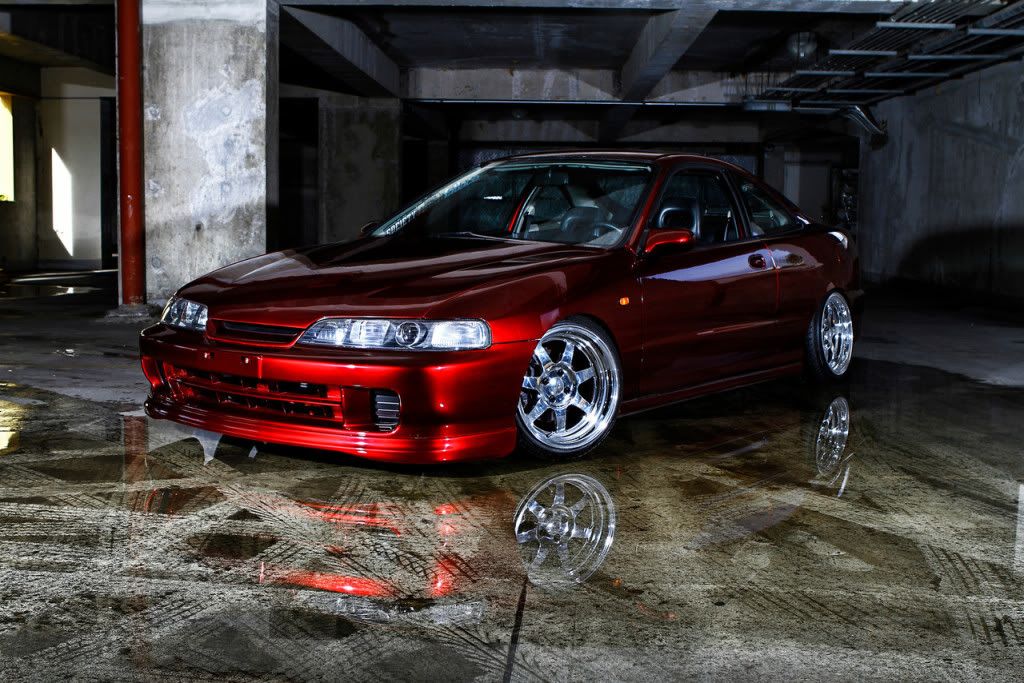 #4 Charley Mendoza's Acura Integra
(Photo credit: Je T'Adore Studios)
Charley's Integra is no stranger to car enthusiasts on Guam. When I saw Charley pull into the first GU'NITEZ, I was like ohhh shizzzz it's on now! I heard a couple of people around mumbling that Charley only brings his baby out to "big things." Not gonna lie, I felt kinda proud at that particular moment in time. His car just screams "look at me!!" The flawless paint, the aggressive JLine wheels fitted perfectly… and the overall attention to detail makes this car one of my favorites!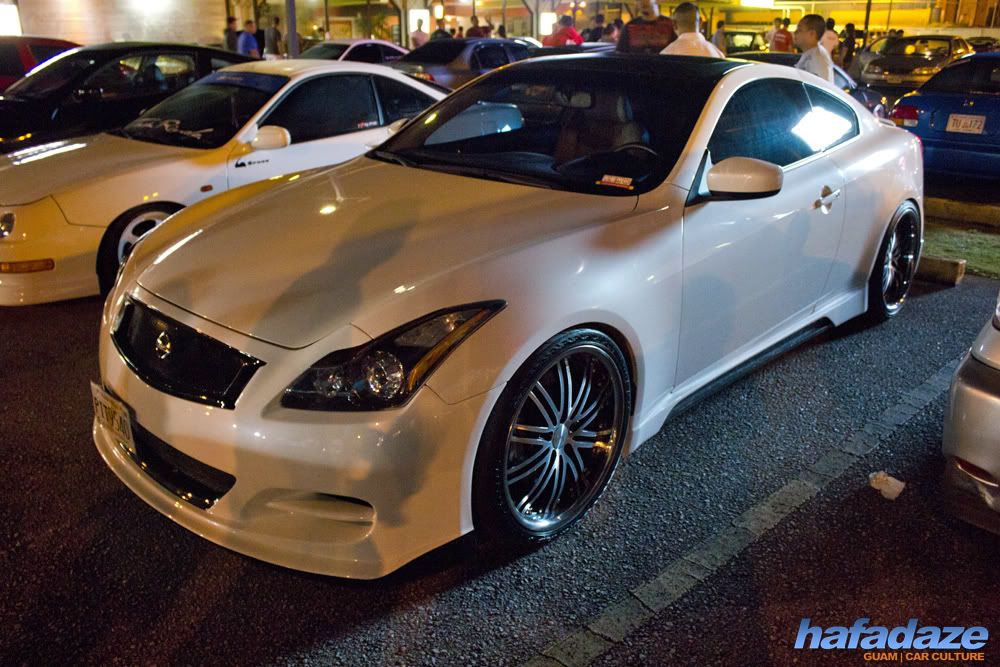 #3 Art Certeza's Infiniti G37
Art's G37 is probably the underdog of this list. Why? Well – because it doesn't really pop out at you like Jung's blue Advan wheels do. The white paint doesn't scream at you like Charley's paint job does. But just like the two previous picks, Art's G37 is well-rounded and has all the makings of a winner. I've been following his build on Dragguam's Infiniti/Z/G thread – and it's definitely come a long way. I've also heard him talking about selling his baby to get Godzilla in his garage… Hey Art, swap your G for a cherry Napz? Has A/C but needs recharge… I have pics but I have to pull it out of the jungle… if not, I have $500 COH. J/k fro, keep this ride! 😉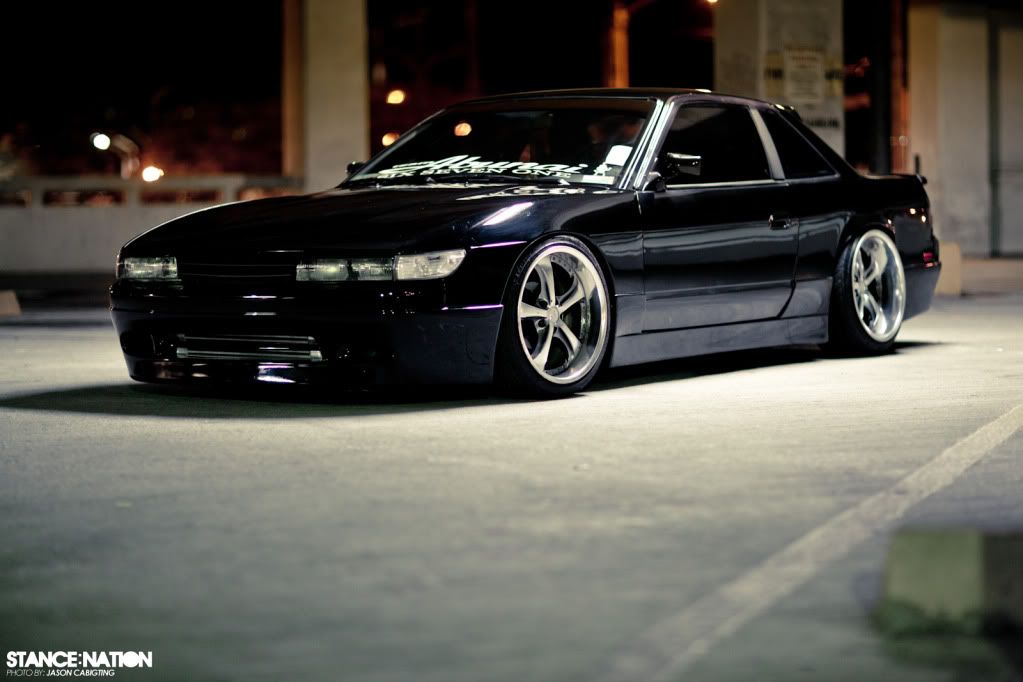 #2 Jimmy Mendoza's Nissan 240SX
(Photo credit: Jason Cabigting/Stance:Nation)

Jimmy's 240 is no stranger to the HAFADAZE universe. You've seen it numerous times here on our site because well… we can't get enough of it. Just when we think he's finished building it, he always has something new up his sleeve. It's been talked about at numerous car club meetings, car accessory stores, and maybe even the Andersen Air Force Base hobby shop. Yea' its been covered all over… it was used as the lead car in Anton Ngata's/AN Film's StanceFest video and then stop, drop, kabooooom baby, rub on those nipples – the Stancenation feature comes out.  Someone needs to get this car into Import Tuner or Super Street, pronto!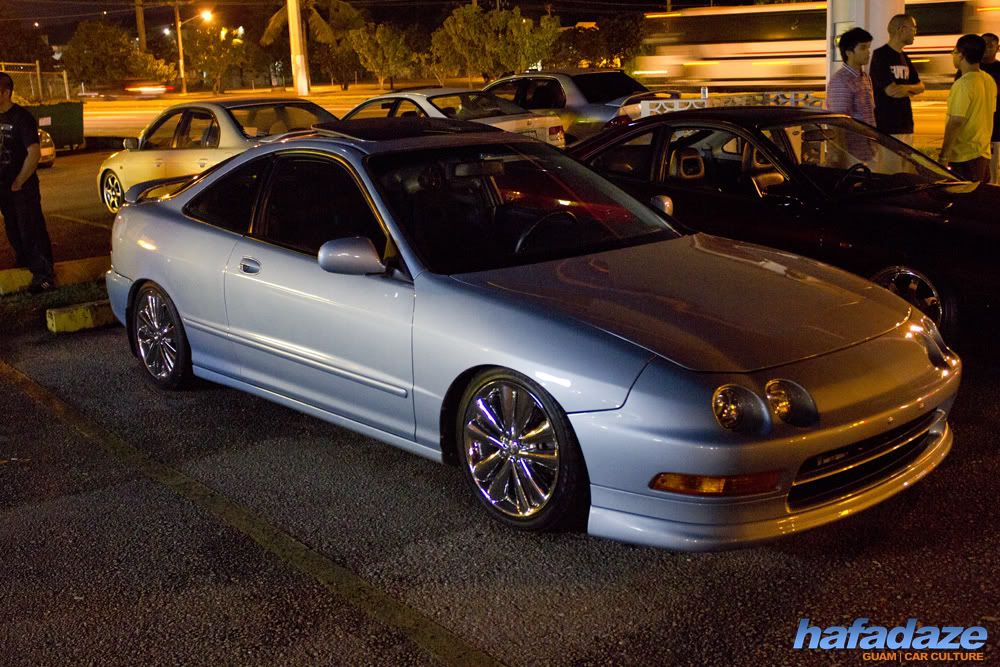 #1 Jay S.'s Acura Integra

Yep, the unexpected #1 pick is Jay's Acura Integra. I have never met the guy, nor am I even 100% sure that that's the owner's name. A fellow Hafadazer was kind enough to pass on that information to me. I also finally got to find out the real name of those chrome rims he has – Niche Bellas. Belllllllllllain'! So why was my #1 pick? It's look just took me by complete surprise. You know, it's that same kinda feeling when you get a to-go order at McDonald's and you find out that they gave you an extra box of 10pcs chicken nuggets by mistake?? Jay's Integra did that to me. My eyes and mind have been so used to seeing Ebay/Honda-tech/Illest/Fatlace specials. This car brought me back to the time when I went to my first AutoJam at the Greyhound Park as a little boy trying to find out where they sold those cool car club stickers.
One word describes this car: KISS… Keep it simple, silly (or stupid, or shithead/face/monkey/buttbutt, etc.) 🙂
There were many more cars out there that definitely deserved to be recognized, but it was just too difficult to cover all of them. 2012 is going to be a big year and I sincerely hope we can bring back another round of GU'NITEZ and keep that positive vibe going. Once again, thank you for all the support and we hope to see you all again in the future.
HAPPY NEW YEAR GUAHAN!