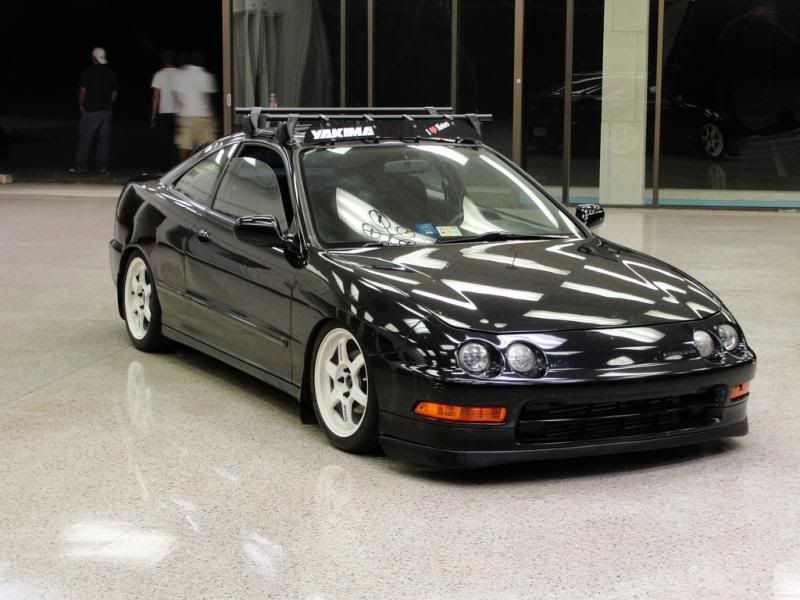 I'm not gonna lie, I always wanted a roof/bike rack on my car (back when I had my Civic). I remember when I used to spend countless hours of my days spending time browsing and reading through honda-tech.com looking for what was hot and hoping to lay my claim to fame as being "the first" to have that particular mod. That website was (and probably still is – to an extent) the mecca for anything Honda related. Around this time of the year a new thread would come up talking about "the trends for the new year – 2012" or 2011 or 2010 or 2009 or 2008 – you get the idea. I'm not sure what the buzz is for 2012 as I've been out of that scene for awhile – but we all know what was big in 2011 – sticker bombs. Anyone remember my post about doing one on my Tacoma? See it here. I was definitely not the first to do it here on island – but wow it's everywhere now!!
The roof rack craze has been big within the stateside Honda crowd in recent years. I've seen some here on island, but only a handful. I did some thinking as to why it never really caught on as much as sticker bombing… and the answer is simple! It's too much of an expensive mod that you'll never ever ever ever use!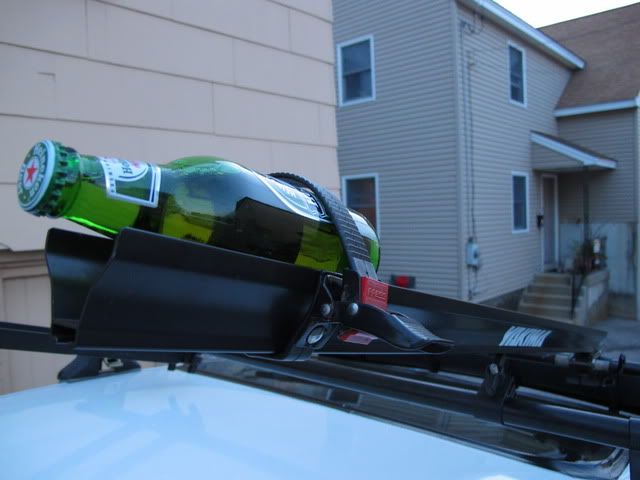 I posted up the "Guahan style roof rack" idea on the HD FB a day or two ago and some of our friends were talking about how it would never be put to good use. I found this on you guessed it – honda-tech – and thought maybe someone here would appreciate the idea.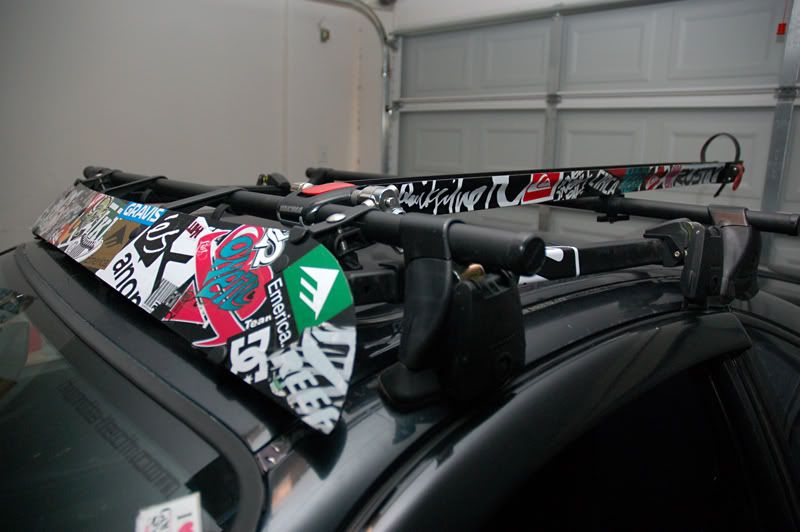 When trends meet! Sticker bomb + roof rack = winner. These racks can be priced pretty damn high – we're talking $200 or more. Who can afford something that expensive that they'll never use? Instead, let's save a couple of benjamins by going to Proline and getting the 8-panel wink mirror and fill it up with stickers that say I <3 My Scion or Doraemon! Yeheeee! 😛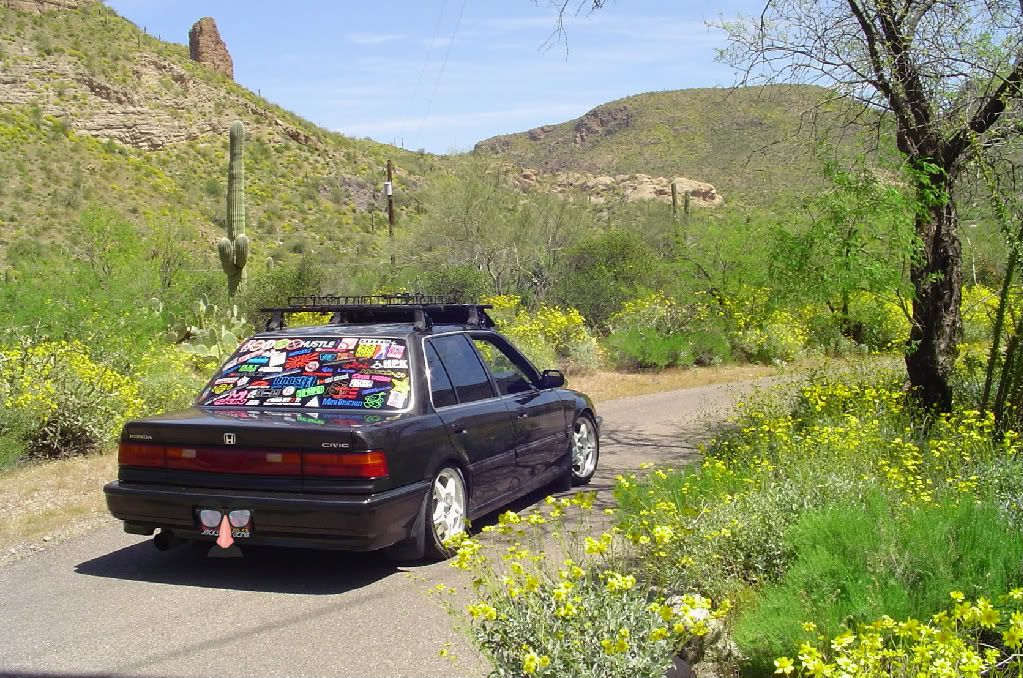 This guy is definitely going to need that wink-mirror… lol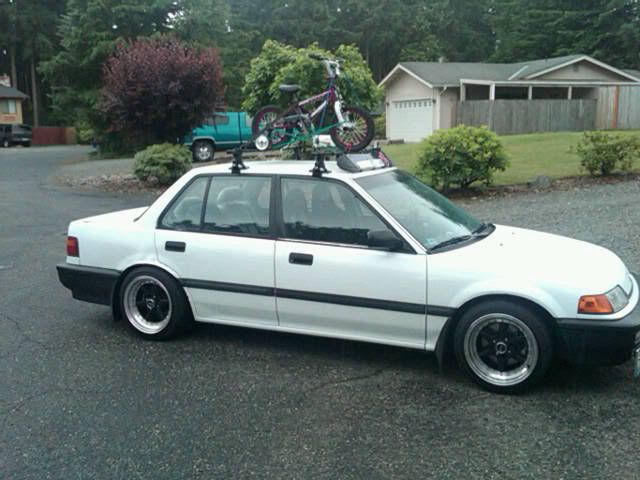 Now this guy is legit. Puts his rack to good use… training wheels too! Don't get me wrong people, I'm not hating on cars with racks, I'm just building up the HYPE to the following…….
Wait for it…….
Wait for it…….
Wait for it…….
THE OFFICIAL GUAHAN STYLE ROOF-RACK!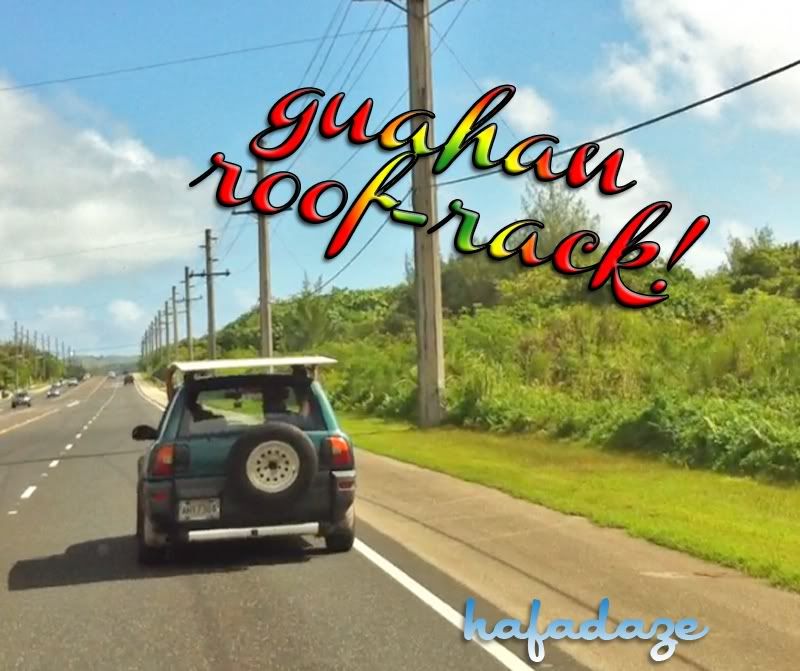 hahahahaha! Yup, who needs a legit, $200 roof rack!? Saw this Rav4 with a bunch of homies cruising in Yigo with the official GUAHAN ROOF-RACK! Forget the coconut shell, PCV pipe one you've probably seen!  Yes, those are hands!!! This is another pure stroke of genius brought to you by the slingshot master blasters of the island! Everybody hands go up… and they stay there! Cuz all they do is win win win and make 'em stay there! hahaha!
Here's the short video with a little play by play:
Another HAFADAZE.COM exclusive!!! 🙂