Our homies over at Stussy Guam recently posted up coverage of the GU'NITEZ meets at the ITC-X on the Stussy.com web-blog. I posted this link on our FB a week or two back, but in case you missed it >>>> CHECK IT OUT – THE GU'NITEZ @STUSSY.COM. Check it out and click like! Kinisou.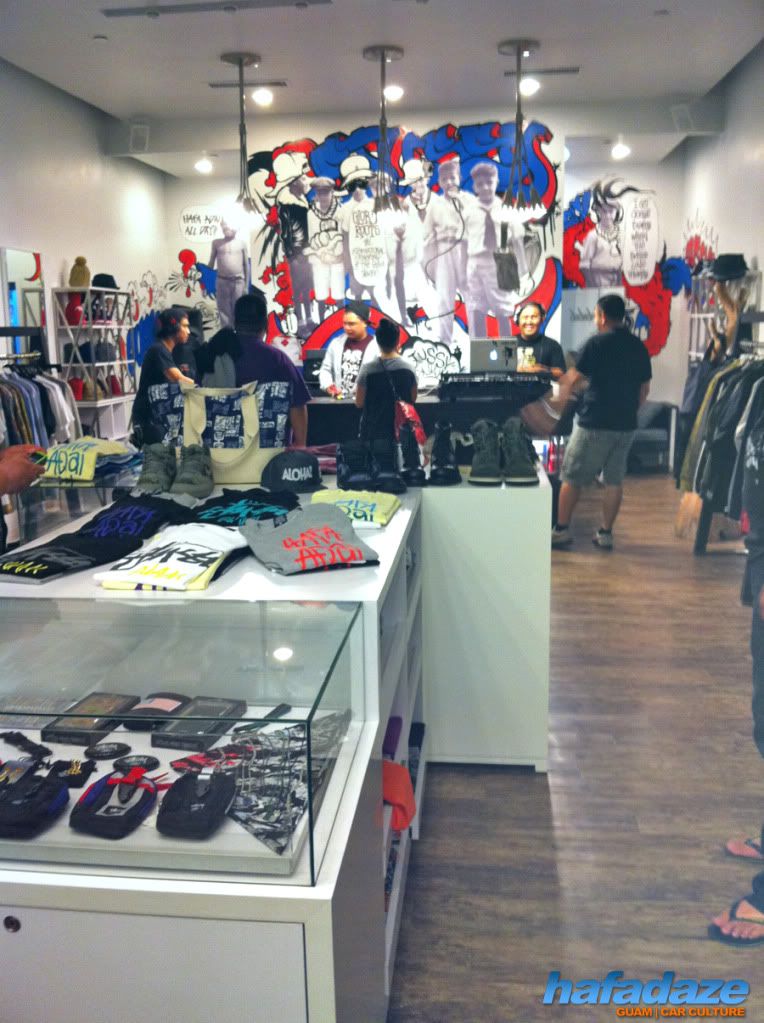 Anyway, yesterday night my beautiful other half and I strolled down to check out the release of the new Hafa Adai All Day and Guam tees at the shop at The Plaza in Tumon.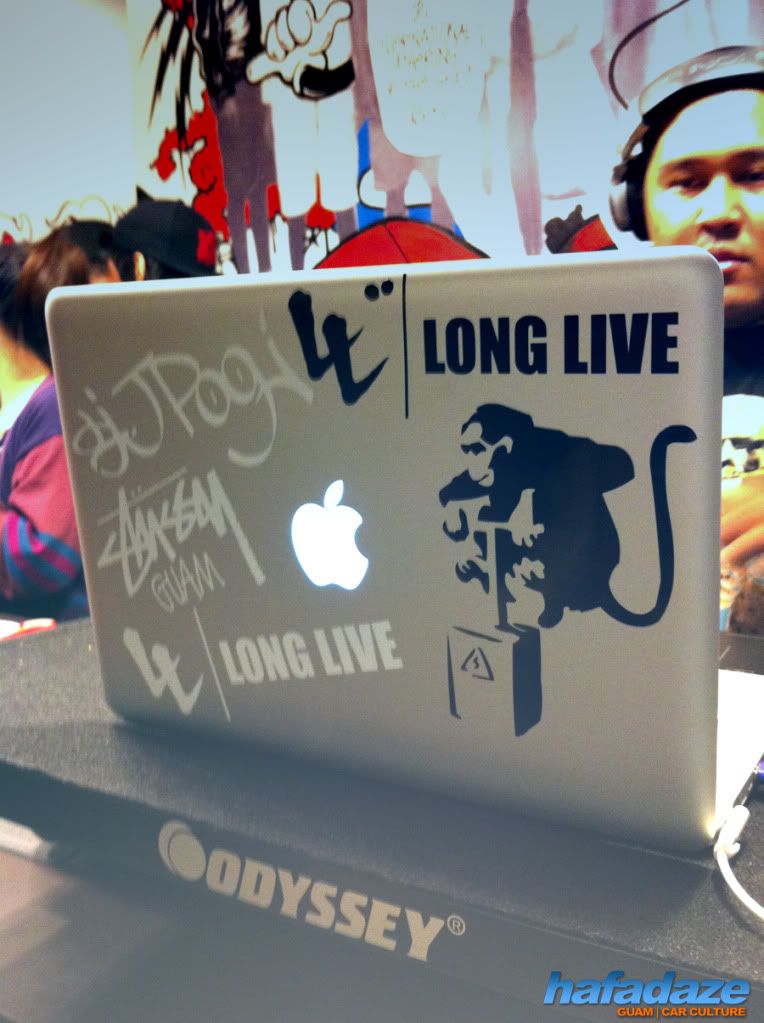 DJ Pogi was on site mixing some fresh beats…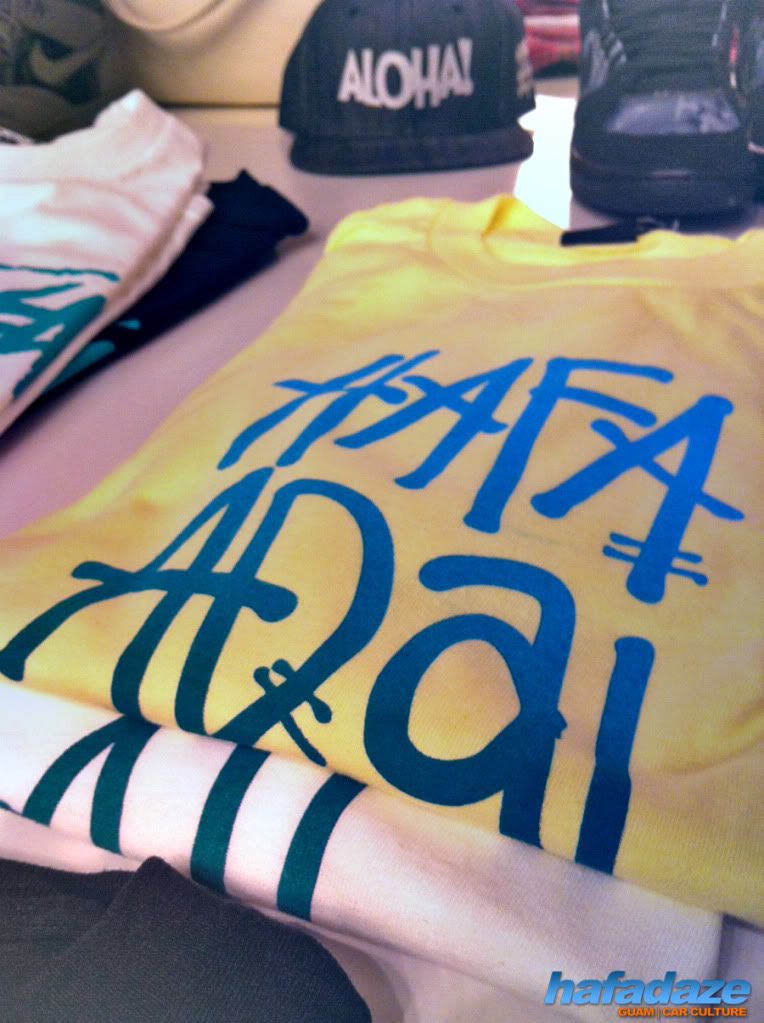 HAFADAZE ALL DAY. 😉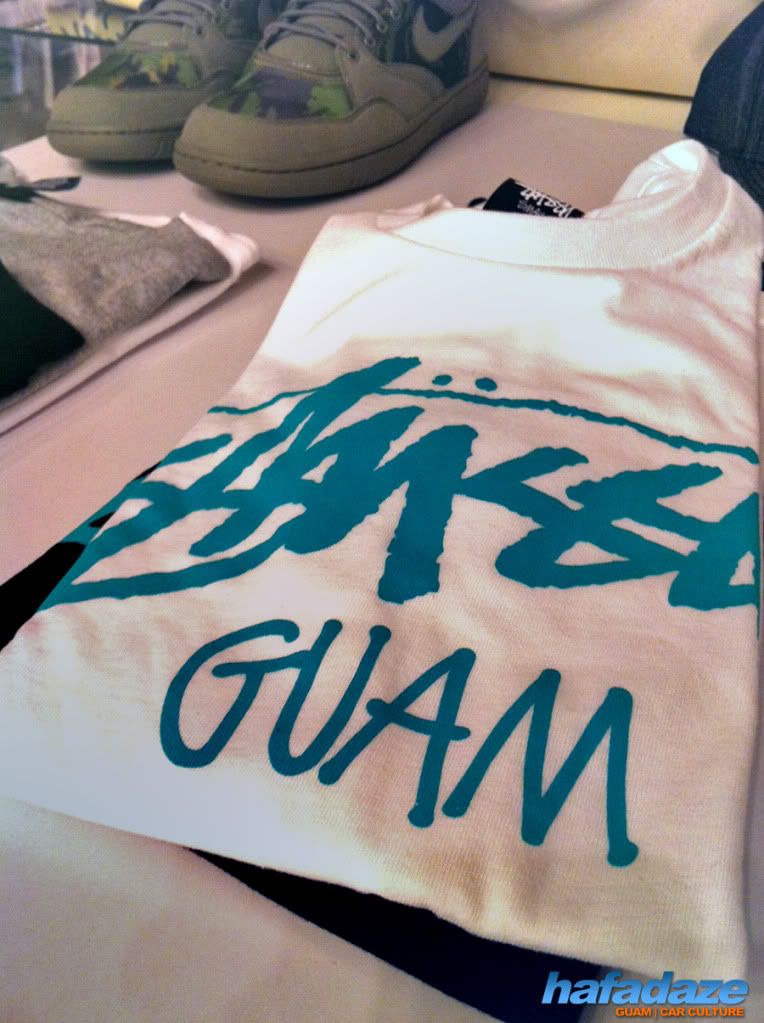 Stussy Guam! Both tees come in a variety of colors to choose from.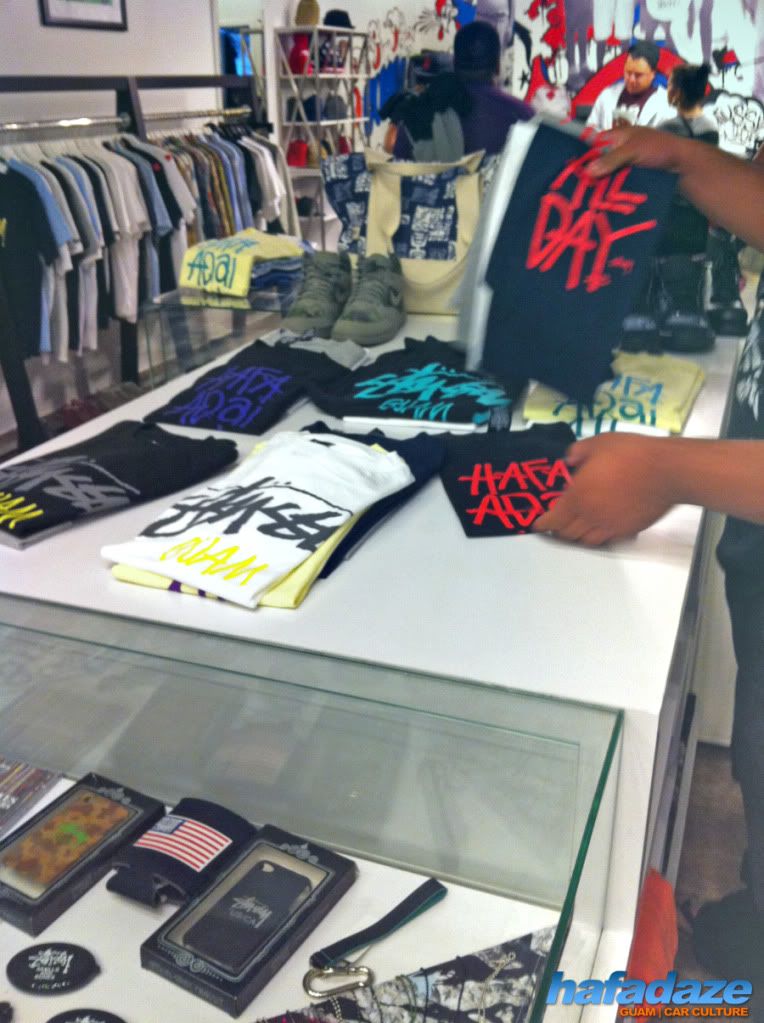 Good amount of people were rolling through to pick up the tees before they get sold out… again!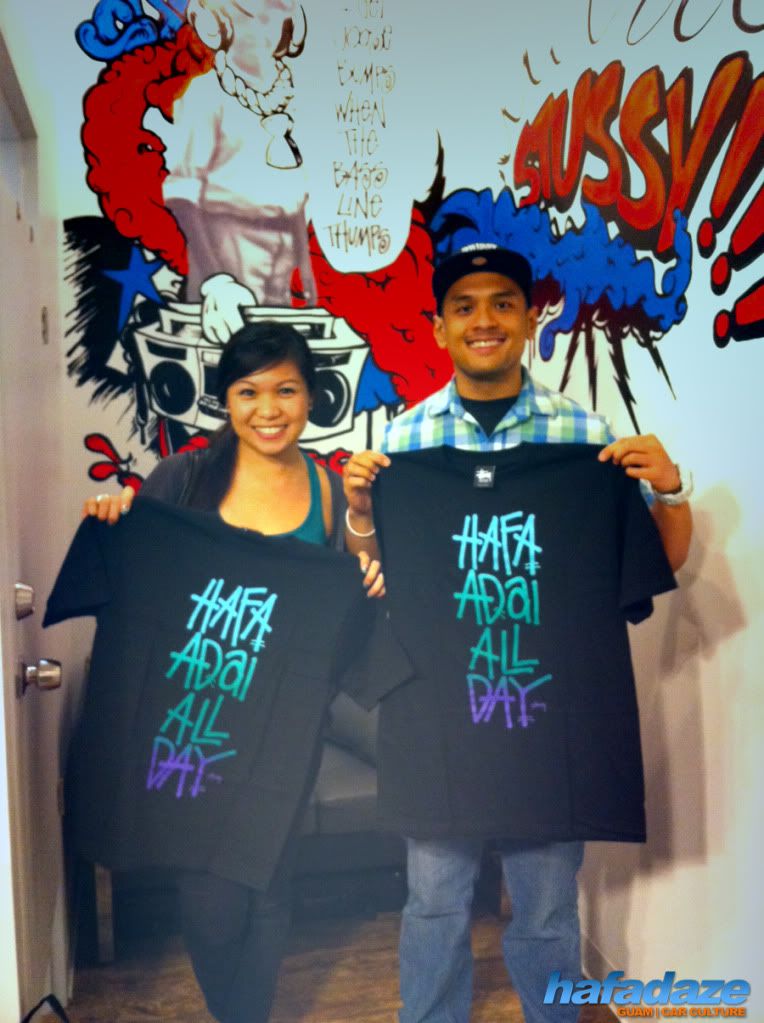 Babes and I with our matching matching tees! Yehee.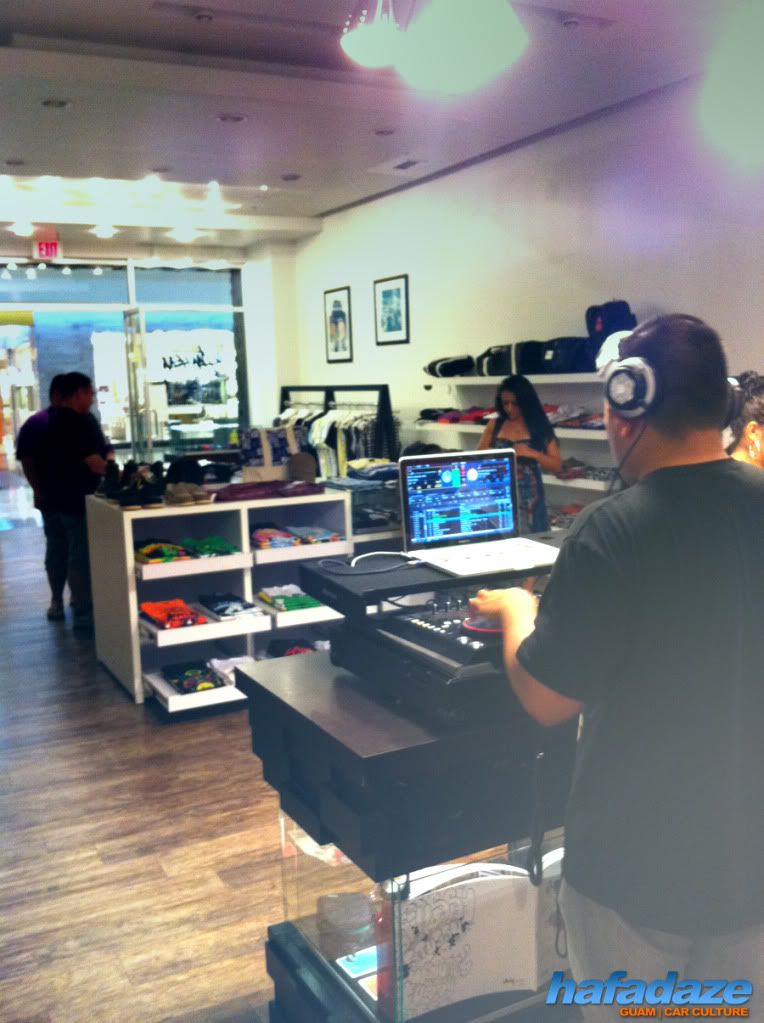 Shoutouts to Joser, John, and the rest of the Stucrew! For all those off-island, check out their Facebook for details on how to place an order. I believe they ship worldwide! Shoots!