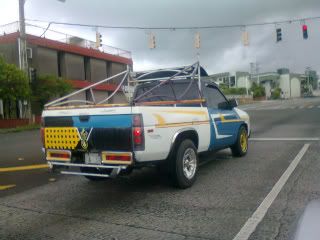 I've been busy enjoying the last days of summer break, so please excuse the lack of updates. Tomorrow is Monday, August 22 and I'm pretty sure parents around the island are extra happy…. because well, they don't have to hear their children complain all day long anymore. Instead, that great job now goes to me! Don't get me wrong, I love my job (2 month paid vacation every year, anyone?), but there are some days when it completely SUCKS aka tomorrow, the first day of school. Oh, and in case you haven't figured out yet, I'm a a poor teacher by profession who can barely afford to pay for this website. So please don't forget to support us by continuing to purchase Hafadaze stickers at http://hafadaze.bigcartel.com/.
Special shoutouts to all the people in Vegas who put in their orders. It's funny because since we did the restock, I think I've sold more stickers to Hafadazers in Vegas than to those in Guam. As a matter of fact, Neek from Stay Lurkn gave our site a shoutout on his personal Facebook / Lurkn's Facebook the other day. For those who don't know him, he's the Stussy Las Vegas store manager and also a car aficionado with the Lowballers in Sin City. I was just really stoked about it because he and his crew are on top of the game right now. Check out his site: LURKN. Thanks Neek and all for the support!
Oh yea, to follow up on our previous post about the 1,000 Facebook friend raffle… it is all said and done. Congratulations to our loyal fan, Rowell Santos, who won the Maxim Magazine subscription and the sticker pack. You da bomb bro!
I'm pretty much ranting on at this point… as this post really has no direction…. so please bare with me here… I was on Dragguam reading up on J.K.'s Cars and Coffee meet on Saturdays. Over the summer, I think there were 2 meets that went down, but I so happened to miss both because I was in Cali. It's a great idea, something different from driving down to Paseo on Friday Nights. From what I saw in the pics of the meets, there weren't too many cars that showed up… not saying that it wasn't successful, but maybe it's too early for most? So I thought about coming up with some kind of meet during the week, possibly on Wednesdays from 8pm-10pm. Situated right between the time frame of 2 "regular" island events – Chamorro Village and Amateur Night at Denials… perfect time huh? We'll see. It's in the planning stages right now, I'll be sure to post up more info about it on here and on Dragguam once I can get more details on the meeting place. I'm hoping we can get a sizable amount of people/cars to come out and just chill and share the love about cars.
With that, leave you with this faces picture that I've saved for a random post like this. Right now I kinda feel like "adds your best friend on Facebook." Have a wonderful school year students! boo 🙁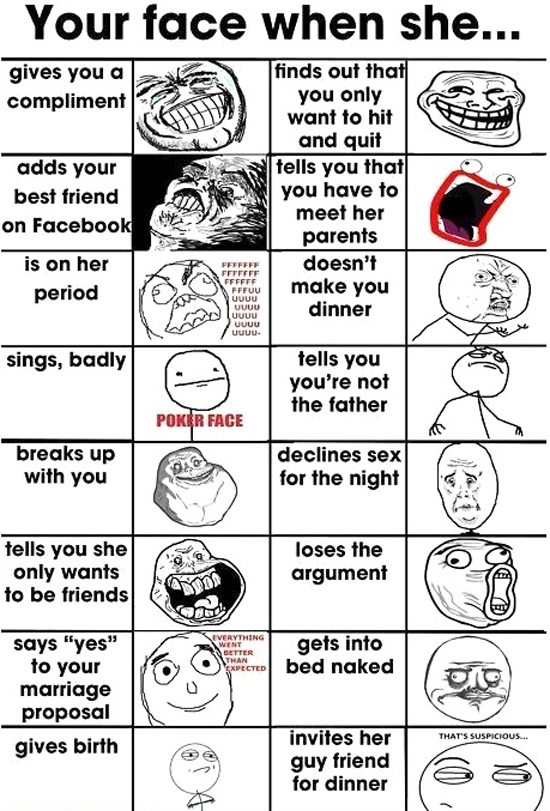 Yea, I know none of the pics up there match what I was talking about. Did that on purpose because I didn't have anything else to post. Enjoy the lameness. 😛