HD: Hello
Ariel: Hi
HD: Please tell everyone your NAME/AGE/SEX/LOCATION:

Ariel: Hi everyone i am Ariel Samatha Wolseley, I stay in Ipan. Home of the BEST Tamalas! Gas Buster :}

HD: Thats a little bit too much info but anyways next question .. Wait, what is your age?!

Ariel: NEXT QUESTION!!! Please.. ..ok fine im 19.

HD: O.o okay?! Anyways, alot of guys would like to know if your taken or single

Ariel: I'm actually taken :}
My other half and I are planning to wed in about two years. I might even make my own fully edible wedding cake!

HD: Well since your taken and about to get married and eat your own cake… what did your other half do to take you out?

Ariel: Well, Matt did it by being classy. I was amazed by how gentlemen like he is. A girl wants to be complimented and the little things really do count!

HD: Anyways how did you get into modeling?

Ariel: I started off with a shoot with Joe, Fstop Guam. Than next with Irwin and yes, I know you only wanted me for my car and Matt's bike! ;}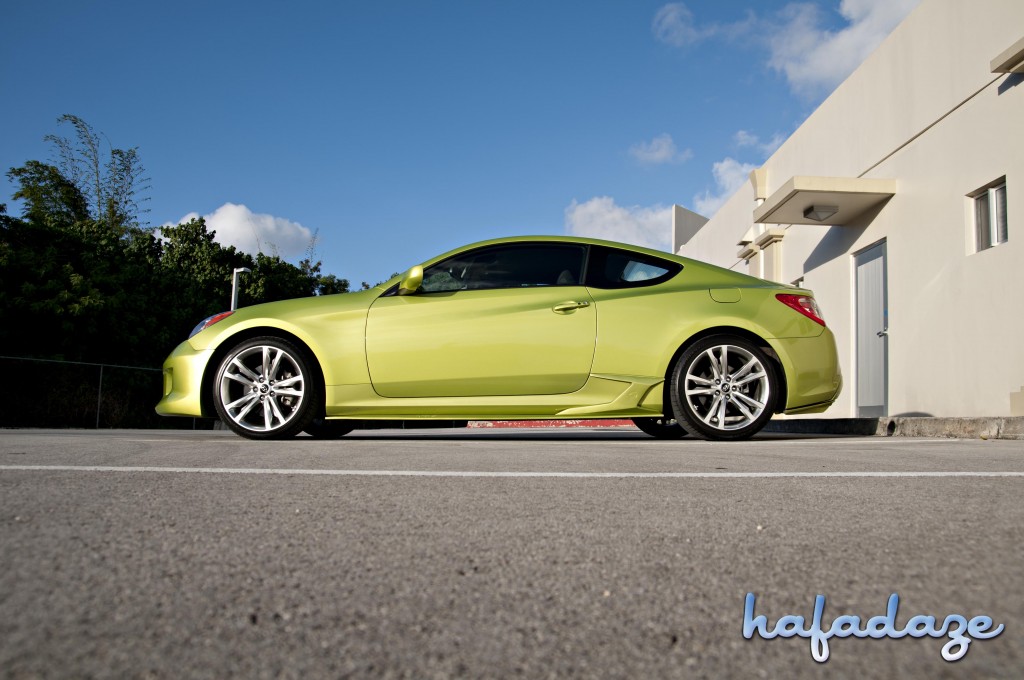 HD: Yes, of course for your car. What is your car?
Ariel: Hyundai Genesis Coupe with a turbocharged Intercooled 2.0L Inline 4-Cylinder and its color Lime rock green!!! this is my green machine!!!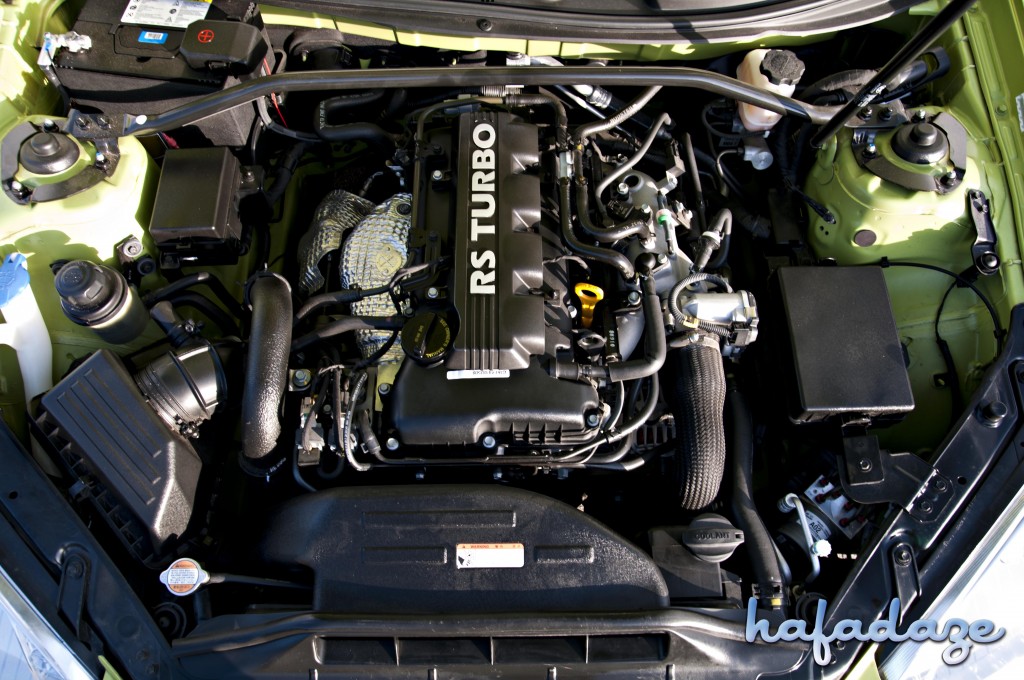 HD: Damn girl, you getting excited huh?
Ariel: Oh definitely, this has a growling personality of its own! Extremly Sleek as it hugs Turtle Cove.
HD: Slow down there Ms. Tokyo drift..i like the way the Genesis sticks out… it doesnt look like a hyundai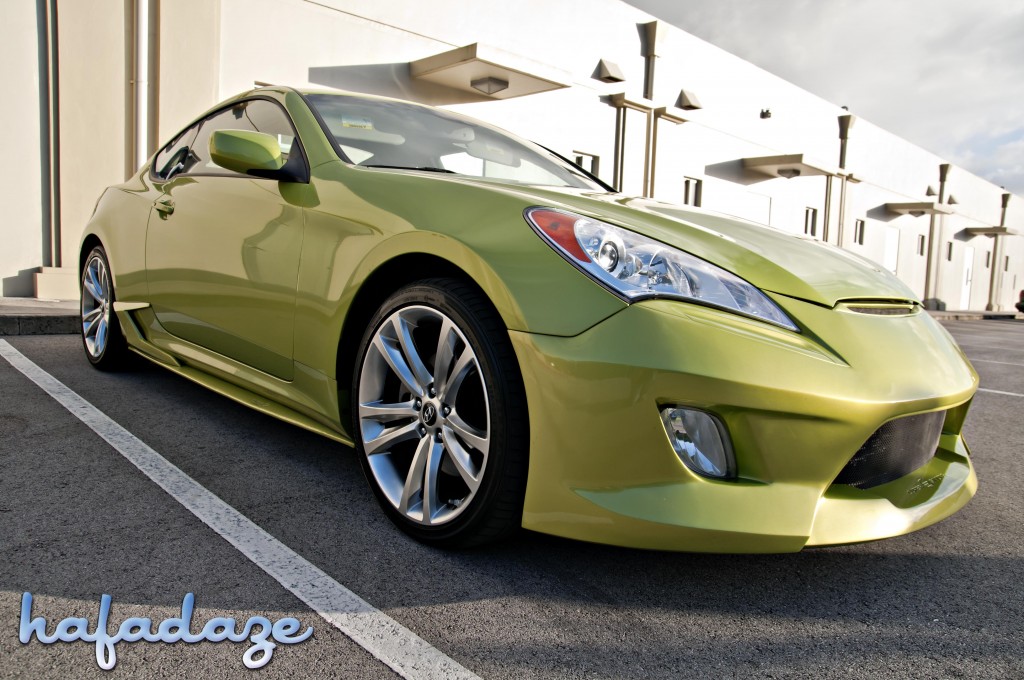 Ariel: The Cuper Conversion body kit gives our car a very unique design compared to the other Genesis.
HD: Really?! What else do you like about it?
Ariel: 😀 Despite the size, it's extremely roomy. I love the Quick Shift. Easier to get used to :}
HD:That didnt sound right but ok.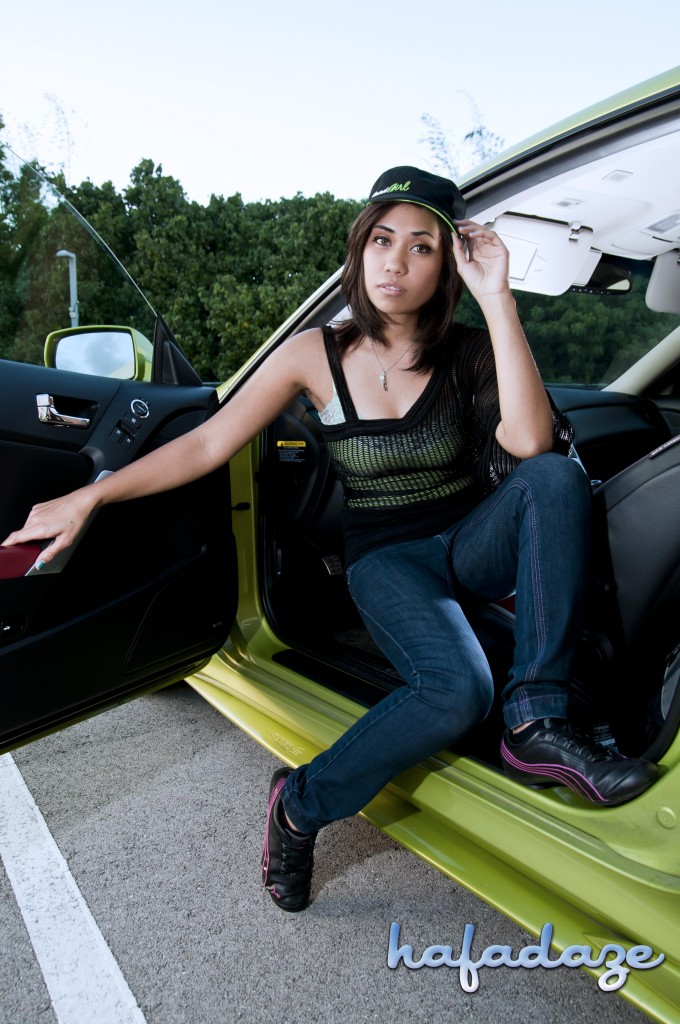 Ariel : Enough about my car , any other questions for me?
HD: Almost forgot.. boxer or briefs?
Ariel:Boxers please! For me to wear of course! Briefs freak me out. El Oh El!!!!
HD:Hahahhaha !!! Ok next question… What do you do student or job?
Ariel: I'm the Mainstreet Girl! We're located in Hagatna. You will find me there Monday through Friday.I'm planning to attend Notter School of Pastry Arts in Orlando. Yeuh said it,Six Flags!
HD:where can can we find you on a sunday night?
Ariel:Sunday nights, i'm regretting not going out on Sunday night because I have work the next day! Jkays, We're most likely visiting the in laws.Friday nights,I'm either cuddling with Matt and watching a funny DVDs or playing with Truffles my baby dwarf bunny.
HD: Do you have any hobbies?
Ariel:Charcoal pencils, a sketch pad, or a Harry Potter book will keep me occupied! Other than that I love helping Matt work on his Busa. On most days my best friend and I stroll down south just to take pictures of the sunset.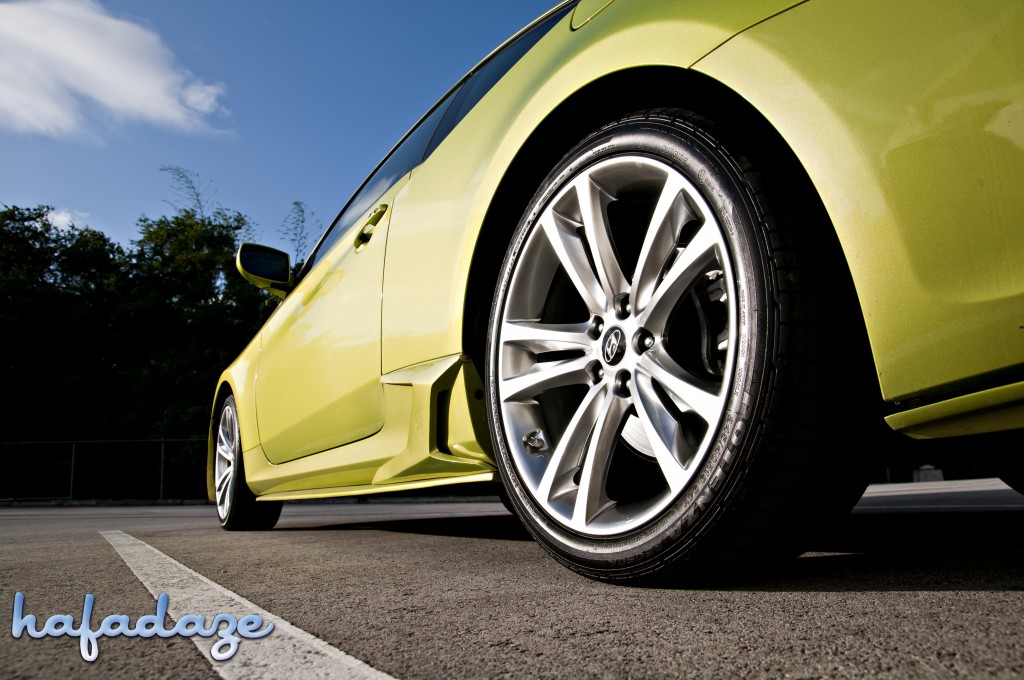 HD: Since We're all about  car culture and lifestyle on Guam…what are your thoughts on modified cars
Ariel:  I think you have to really know what you don't need in a car before you throw down the extra five grand. You might as well get a simpler sports car and slap on after market changes.
HD: SHOUTOUTS, DEDICATIONS, PROPS, ETC.?                                                                                              
Ariel:Oooooh!!! I'd like to shout out to the love of my life Matthew Tedtaotao. I would not be where I am now without you and your support. To my Twin Jayde Bello, life time best friend I cannot survive without you! And to my inlaw family FLores, Tedtaotao, Paulino. I love you all!
HD:Before we end this..how about Matts bike?                                                                                                                        
Ariel: Oh, you mean the 04 Suzuki Hayabusa …. You will see it at the Sanchez Car show once they reschedule the show!